Steinbeck Family Business Seminar with Bolton/Servicon Systems

Wednesday, November 29, 2017 from 5:30 PM to 7:30 PM (PST)
Event Details
Risk Management and
The Affordable Care Act


How Do You Stay 

I

nfor

med

As

Y

ou Ru

n 

You

r

Business?



The Price Center presents a series of seminars, focused on leading effective and profitable family-owned (or otherwise closely held) businesses.
Wednesday 11/29/17

5:30 - 7:30pm


Schedule
5:30 - 6:00pm Networking with Food & Beverages

Meet other business owners or Anderson alumni



Case Review




6:00 - 6:45pm 
Jonathan Schreter ('02), CIC
\
Executive Vice President, Bolton & Company
Maritza Aguilar('92) \ Chief Financial Officer, Servicon Systems, Inc.
Servicon Systems, a privately held custodial service for complex and high-end environments, shares how Enterprise Risk Management impacts their business strategies and operations.

- What is Enterprise Risk Management? Why does it matter to my business?
- What's a frameworks can I use to consider the physical, operational, financial and can strategic risks that affect my business?
- How do I implement risk controls companywide and create a culture of safety?
Discussion on Affordable Care \ American Health Care
6:45 - 7:30pm 
John Garner, CEBS, CLU, CFCI, CMC, GBA, RPA \ Chief Compliance Officer, Bolton & Company
Jacqueline Roth \ Executive Vice President, Bolton & Company

- With all the political chatter on ACA/AHCA, what should I focus on to remain in compliance with the law?
- What happens if ACA does get repealed without a replacement?
- What can we expect with regard to health care when Congress finally does something?



Speakers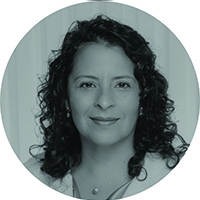 MARITZA AGUILAR \ Chief Financial Officer, Servicon Systems, Inc.

Maritza Aguilar is Chief Financial Officer of Servicon Systems Inc., a multi-million dollar, family-owned business that provides janitorial/custodial services to high-end, specialized and complex facilities in the aerospace, healthcare, municipal, industrial, and commercial real estate industries. Founded in 1973 and based in Culver City, Servicon is an industry leader in sustainability, operational best practices, training programs and technology – a company that is changing the face of the cleaning industry through innovation and a mission to push beyond the "status quo".

For over 13 years, Maritza has served on the firm's executive team driving financial strategies and establishing integrated systems and processes for budgeting, financial planning and reporting and data driven analytics. She has also taken an active role in implementing successful risk retention initiatives through high-deductible and captive programs.
Prior to joining Servicon, Maritza held various roles in finance, international market development and strategic planning both in the United States and Europe for the leading toy manufacturer, Mattel. Maritza holds an MBA from the Anderson Graduate School of Management at UCLA and a BA degree in Economics and Public Policy Analysis from Pomona College.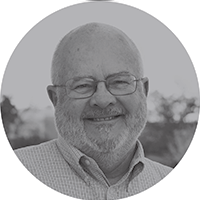 JOHN GARNER \ Chief Compliance Officer, Bolton & Company
John Garner has over thirty five years of experience in employee benefits. He joined Bolton & Company in 2014. Before founding Garner Consulting in 1987, he was a principal in the Los Angeles office of Towers Perrin. He has managed a group claim office for Lincoln National Life, supervised a claim office for Prudential, and served as an underwriter. John is a Chartered Life Underwriter, a Certified Employee Benefits Specialist, a Group Benefit Associate, Retirement Plans Associate, a Certified Management Consultant, and a Certified Flexible Compensation Instructor.
John specializes in compliance, health care reform, the Health Insurance Portability and Accountability Act (HIPAA), the Consolidated Omnibus Budget Reconciliation Act (COBRA), and the Employee Retirement Income Security Act (ERISA). He helps clients with life, health, and disability benefits, cost containment, flexible benefits, and claim consulting.
John serves as the National Legislative and Government Affairs Advisor for the Disability Management Employer Coalition. He is a past chair of the CEBS Committee for the International Foundation of Employee Benefit Plans. He is also a past member of the Governing Council of the International Society of Certified Employee Benefit Specialists, and past president of the Los Angeles Chapter. John is also the past president of the Employee Benefit Planning Association of Southern California, the Los Angeles Life and Accident Claim Association, and the Western Claim Conference.
John is a member of the Los Angeles Association of Health Underwriters, California Association of Heath Underwriters, National Association of Health Underwriters, Institute of Management Consultants, and a member of the Society of Financial Service Professionals. He is the author of the Health Insurance Answer Book and Self-Funding Health Benefit Plans. John's articles have appeared in numerous publications, and he is a frequent speaker on various compliance-related topics. John received his Bachelor of Arts degree from Occidental College.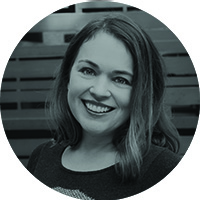 JACQUELINE ROTH \ Executive Vice President, Bolton & Company
Jacqueline Roth leverages years of expertise in the insurance industry to help her clients address their risk management and employee benefits needs. She is passionate about protecting her clients' businesses, and helping them to stay abreast of regulatory and marketplace changes.
Jacqueline is well-versed and a frequent speaker on the Affordable Care Act, and helps her clients to understand the potential challenges and possibilities resulting from this legislation. She also helps companies to manage their short and long-term goals within an evolving regulatory framework.
Jacqueline sits on a district board for Professionals in Human Resources Association and is involved with the Society of Human Resources Management. She fundraises for Azusa Pacific University's East Africa Scholarship Fund. Jacqueline holds a Bachelor of Arts degree from Azusa Pacific in Communication.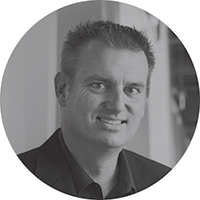 JONATHAN SCHRETER \ Executive Vice President, Bolton & Company
For the past 13 years, Jonathan Schreter has served commercial property and casualty risks, primarily for charter and independent schools (K-12) and higher education clients, as well as middle-market businesses in the technology, manufacturing and entertainment industries.
With a diverse background that began in marketing and advertising, Schreter combines creative thinking and analytics to offer a consultative approach to risk management. He works with progressive school and business leaders who appreciate his commitment to mitigating unexpected losses.
Schreter earned his MBA from UCLA Anderson School of Management in 2000 and his certified insurance counselor (CIC) designation from the National Alliance for Insurance Education and Research in 2010. He was president of the Independent Brokers & Agents Association of the San Fernando Valley, is the current president of the UCLA Anderson Alumni Network in Los Angeles, and serves as treasurer on the executive committee for the Board of Directors of Inner-City Arts, a non-profit program that unlocks the creative potential of inner-city children in downtown Los Angeles.

Registration

Students $15

•

Alumni and Others $20
The special rate is made possible by the Steinbeck Family Business
Endowment and our sponsors.
The Harold and Pauline Price Center for Entrepreneurship & Innovation, a recognized leader in entrepreneurial education and research, oversees teaching, research, extracurricular and professional development related to entrepreneurship at the UCLA Anderson School of Management, serving our students, alumni and the entrepreneurial business community.
Los Angeles, CA 90095 -1481
When & Where

UCLA Anderson

110 Westwood Plaza, A301
Los Angeles, CA 90095


Wednesday, November 29, 2017 from 5:30 PM to 7:30 PM (PST)
Add to my calendar
Organizer
The Harold and Pauline Price Center is an internationally recognized leader in entrepreneurial education and research. With a distinguished faculty as its cornerstone, the Center serves as a catalyst in developing transformational courses and programs, while embracing the advantages of its Los Angeles location and UCLA home. We foster a spirit of innovation in individuals, enhance the managerial capacity of organizations, and prepare entrepreneurial leaders who provide significant social and economic value.
Impact@Anderson launched with a mission to inspire, educate and challenge the next generation of leaders to be social change makers. It operates with a three-pronged approach to value creation: 1) Building core competencies in impact for Students, 2) Elevating the social impact Sector through thought leadership, research and shared learning, 3) Creating value for Society by connecting impact organizations to business acumen. 
The UCLA Anderson School of Management is perennially ranked among the top-tier business schools in the world. Award winning faculty renowned for their research and teaching, a highly selective student body, successful alumni and world-class facilities combine to provide an extraordinary learning opportunity. Established in 1935, UCLA Anderson provides management education to more than 1,500 students enrolled in fulltime, part-time and executive MBA programs and academic master's and Ph.D. programs.