STEERus Weekly Grind virtual coffee chat about the future of work & talent development
About this event
Hear from HR experts, thought leaders, and coaches to discuss talent development, the future of work, employee recruitment, engagement, and retention strategies.
Thursdays 2:00-2:15pm ET each week until Dec 30, 2021 with an optional 5-min speed networking after the host and guest complete their chat.
Once you register for 1 event in the series, you will receive a personalized link that you can use every Thursday. You don't have to register for every week separately.
We founded STEERus to train Generation Next on the critical soft skills that they're not learning in school. We're home to the world's first Soft Skills Academy. To close the gap between education and work, we offer talent development for entry-level and re-entering talent. This includes career, leadership, life, plus health & wellness coaching. We have an innovative software platform that can deliver personalized coaching journeys based on skill gaps for an experience that is unique to each individual client. And, we have a social impact mission where we make our Academy free to those communities who have been overlooked and underserved. Check out some of the bite-size learning content below from our Soft Skills Academy.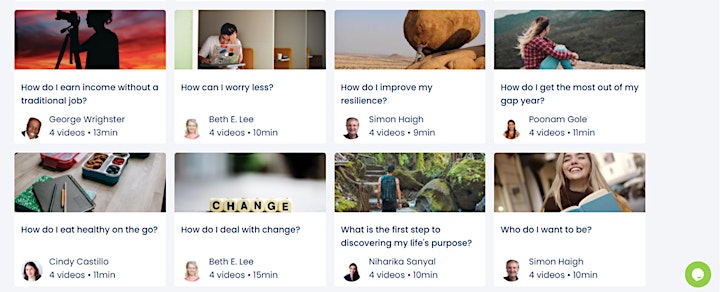 Organizer of STEERus Weekly Grind - A Virtual Coffee Break to Discuss the Future of Work