"Steering the SHIP to SHORE in 2019" Spring Spotlight on Public Health in...
Description
Are you a stakeholder in our local public health system? Yes!
Our local economic progress depends on healthy communities generating a healthy, productive workforce. Local businesses, civic groups, schools, coalitions, artists, entertainers, churches, and governments continue to have vital roles in shaping the environments, policies, and systems for this culture of health in every Parish.
Ranking #50 in U.S. health status is a roadblock to progress in Louisiana (Dec. 2018, America's Health Rankings). It takes courage and commitment at many levels to make healthy changes to how we live, work, learn, and play. We are doing it!
This Office of Public Health / Region-3 Spring Spotlight will showcase new LOCAL health rankings, regional action coalitions, and collective impact tools for public health advancement. An introduction will be provided for "Refueling the SHIP (State Health Improvement Plan)" in 2020 through community input. The results will drive the 2021-25 state and local public health advancement process.
OPH Region 3 includes Assumption, Lafourche, St. Charles, St. James, St. John, St. Mary, and Terrebonne Parishes. Leaders from around the state are welcome to attend.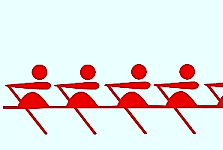 "Steering the SHIP to SHORE in 2019"
State Health Outcomes, Recognition, & Evaluation
Meeting Objectives:
Providing public health agency updates to Region 3 stakeholders
Facilitating collective impact systems for local public health improvements
Introducing public health tools for action
Welcome - Advancing Public Health TOGETHER!
Lin Kiger, President, Lafourche Parish Chamber of Commerce
W. S. "Chip" Riggins Jr. MD, MPH, LA OPH Region 3 Administrator/Medical Director
2018 SHIP Report - Aiming for the SHORE
LA Office of Public Health, Bureau of Policy, Planning, and Performance
2019 LA County Health Rankings - What's our local data?
SHIP 2016-20 / Region 3 Progress - What's happening in local health improvement?
Employment & Economic Development
Behavioral Health
Healthy Lifestyle
Public Health System

Policy update - What's on the radar?
Dr. Sundee Winder, LA Office of Public Health, Community Affairs and Legislative Liaison
2019 SHIP Reg. 3 Calendar - What's next for Public Health partnerships?
Summary & Survey - What's our collective impact?
W. S. "Chip" Riggins Jr. MD, MPH
This event is presented in strategic partnership with Southeast Louisiana AHEC. www.selahec.org