About this Event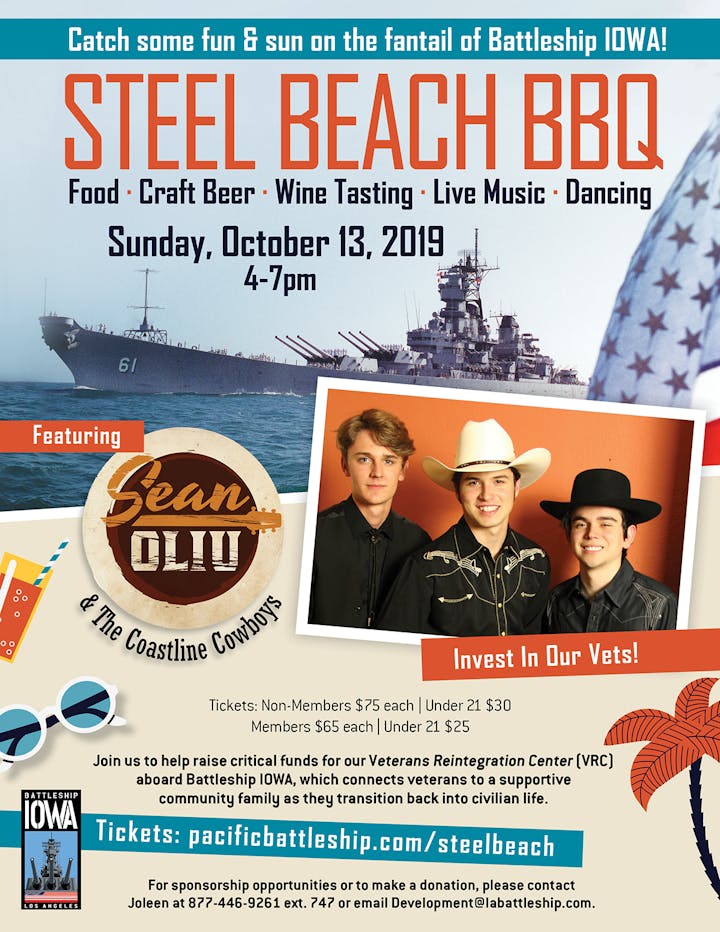 Battleship IOWA's Veterans Reintegration Center is an inviting place where veterans of all ages are welcomed and respected, where they can socialize and enjoy the comradery of other veterans in a unique physical environment (an iconic military vessel), and benefit from a variety of programs, activities, and opportunities to help them connect and engage in a civilian world. Job fairs, transition services, education programs, guidance, volunteer and other opportunities are hosted by Battleship IOWA and strategic partners to make a profoundly positive and lasting impact on the lives of our veterans.
Catered by San Pedro Brewing Company. Menu includes:
*Caesar Salad
*BBQ Chicken Breast
*Smoked Beef Brisket in Au Jus
*Mac N Cheese
*Garlic Green Beans
*Baked Beans
*King's Hawaiian Rolls
*Cookies & Brownies
*Assorted Non-Alcoholic Beverages
Plus, ticketed guests over 21 will receive one complimentary glass of craft beer and a wine tasting experience. Then you're on your own with our no-host bar.
Seating is open, family style except for table sponsors who get reserved seating. (Email development@labattleship.com for sponsorship information.)
Country line dance lessons included in ticket price.
Live music by teen sensations Sean Oliu and The Coastline Cowboys.