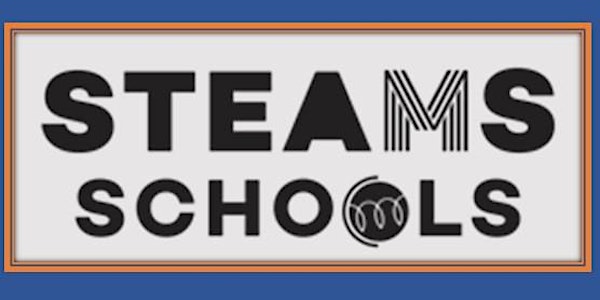 STEAMS School 2022
STEAMS School is a one-day-a-week program that aims to involve children in hands-on learning around a topic that integrates STEAMS subjects.
When and where
Location
Nelson/Tasman 173 Rutherford Street Nelson, Nelson 7010 New Zealand
Refund Policy
Contact the organizer to request a refund.
Eventbrite's fee is nonrefundable.
About this event
STEAMS is an integrated approach to learning topics of Science, Technology, Engineering, Arts, Maths, and Society that fosters critical thinking, problem solving, communication and collaboration. Its aim is to teach real world skills through engaging methods whilst allowing individuals to be creative. This involves immersing tamariki into projects and activities that develop innovation and champion curiosity. STEAMS is not 'play based learning' but focused learning through an integrated hands-on approach allowing children to take risks and explore their own curiosity in a subject without time barriers.
At the Ministry of Inspiration we offer STEAMS learning each term for Year 1-8 students. Once a week students will attend a class based upon age at either our Brightwater or Nelson Campus. Little Steamers, ages 5-6 spend a morning with our teachers, Junior Steams , ages 7-9 and Senior Steams ages 10-13 start at 9am and finish at 2:45pm. We qualify as an off site learning programme this enables schools to record the students as "learning offsite" rather than absent for that day.
Inquiry, collaboration, and an emphasis on process-based learning are at the heart of the STEAM approach. Each term the classes will have a focus which drives the learning and our amazing teachers create opportunities to help each student develop their understanding, improve their skills and gain knowledge in a range of topics.
Students who participate in STEAM learning:
· think outside the box
· feel safe to express innovative and creative ideas
· feel comfortable doing hands-on learning
· take ownership over their learning
· work collaboratively with others
· understand the ways that science, maths, the arts, and technology work together
· become increasingly curious about the world around them and feel empowered to change it for the better.
When does it meet, and where?
The school is held during school terms, from 9:00 am to 2:45 pm. Except Little STEAMerS which meets from 9-12.
For 2022, STEAMS School will meet in two locations, Brightwater Town Hall and Unite Church in Nelson. Students commit to one site.
 How much does it cost?
The students come for a three week trial-as a new student you pay for that through Eventbrite.
If both family and teacher feel there is a good fit for the child in the class they continue for the rest of the term. You are then invoiced for the full term less the amount paid for the Trial.
Payment is by term, with a cost of $60 per day plus GST. We have a limited number of scholarships available that are awarded on a term by term basis for those with financial need. Little STEAMerS is $25 per day plus GST.
 Will my child's school mind that they miss a day per week?
You will need to inform the child's school that he or she will be at STEAMS School one day per week. To date we have not encountered any issues around accommodating a child's participation in STEAMS School, and many of the region's schools are very supportive of the programme. Once enrolled, you are encouraged to inform the teacher and office staff that your child should be marked present for the day they attend STEAMS School, as they will be attending an academic school as opposed to being absent due to illness or other reasons.