Description
Four Points Funding, Steamboat Chamber Resort Association, Yampa Valley Bank and the Yampa Valley Entrepreneurship Center have teamed up with a number of dedicated community members to organize Steamboat Launch, the first in an ongoing series of opportunities for local businesses to pitch to accredited investors. Steamboat Launch will provide a formal channel for connecting our community of passionate entrepreneurs to the capital and mentorship they need to maximize their success. So, please show your support for the local community and Steamboat's economic development by joining us Friday, August 18, at 3:00 PM at Colorado Mountain College in Steamboat Springs. This will be followed by drinks and networking at 4:30 at another location, TBA. Attendees will have the chance to hear presentations from 4 local companies in various stages of development.

Click Medical dramatically improves the lives of amputees by creating instant adjustability in prosthetic sockets.

HALA designs and manufactures inflatable stand up paddle boards and accessories using superior materials and inventive production methods. We believe in pushing limits on the water and fostering adventure for the entire family.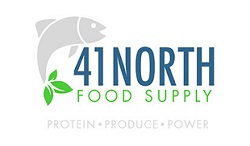 41 North Food is a solar-powered aquaponic farm located in northwest Colorado, focused on growing plants and fish year-round in traditionally adverse environments. Using mature, off-the-shelf agricultural technologies integrating hydroponics, aquaculture, and thermal engineering. 41North provides communities local, freshly harvested food every day of the year using 100% renewable, clean energy, absolutely no chemical fertilizers or pesticides, and 95% less water than traditional, industrial agriculture.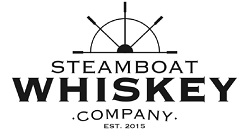 Steamboat Whiskey is Northwest Colorado's Premier Distillery & Public House. Easily accessable in historic old town Steamboat Springs, our distillery makes high quality spirits and whiskeys - batch by batch, from grain to glass, in our American made stills. We handcraft our products with an eye for tradition, authenticity, and craftsmanship using local ingredients and high-quality mountian filtered water.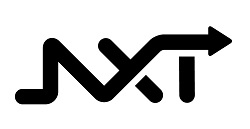 NXT is a targeted High School Accelerator. We start with students passions then apply those passions to the latest technologies creating products that can better their community.
---
All community members are welcome to come and find out more about the above companies as well as the strategic vision for Steamboat Launch, our ongoing series of investor pitches, and the resources we are planning to make available to some of the most exciting companies in the valley.
Due to legal concerns, term sheets and investment opportunities will be tightly restricted to accredited investors only.
---
This event is organized by Four Points Funding, Steamboat Chamber Resort Association, Yampa Valley Bank and the Yampa Valley Entrepreneurship Center.

Date and Time
Location
Colorado Mountain College Steamboat Springs
1275 Crawford Avenue
Steamboat Springs, CO 80487