Description
STEAM Resource Fair and VC STEM Convening, May 23, 2019
3:30 - 4:00 pm Mixer
4:00 - 6:00 pm Golden Gear Award Winners, FableVision Learning, and STEAM Resource Fair
VC STEM is a collaborative and interdisciplinary community working to foster the development of tomorrow's STEM leaders through today's high quality STEM teaching and learning stretching from early learning to career.
Join VC STEM in congratulating the five recipients of VC STEM's prestigious Golden Gear Award by attending this STEAM Resource Fair and VC STEM Convening!
PK- 12 grade educators, after school program educators, expanded learning settings (museums, libraries, and STEM expert organizations), and families are encouraged to attend VC STEM's STEAM Resource Fair and to learn about STEAM resources that you can use at your settings. Partners from our region will join FableVision in providing booths where you can learn about STEAM Resources that you can use in your home or educational setting.
Our keynote speaker will be author & educator Paul Reynolds who will share creative resources from FableVision/Reynolds Center, which he founded with his twin brother Peter H. Reynolds, author/illustrator of THE DOT, WORD COLLECTOR, I AM HUMAN, and SAY SOMETHING.
Paul will be sharing stories and digital tools, which he has helped develop to support creativity and self-expression, as well as STEAM/maker education - including an early childhood version of the FabMaker Studio digital design and fabrication STEM software platform for young learners.
Several lucky attendees of the STEAM Resource Fair will walk away with copies of the award-winning books by the Reynolds Brothers - including THE DOT, GOING PLACES, and the STEAM-POWERED ADVENTURES OF SYDNEY & SIMON.
One lucky attendee (formal or informal education or expanded learning settings) will be selected to receive Fab@Maker Studio and a digital cutter! You must be present for the entire STEAM Resource Fair and VC STEM Convening to be eligible for this grant.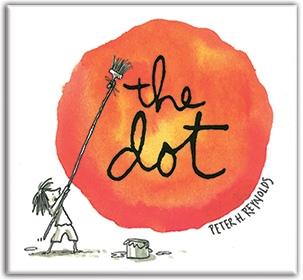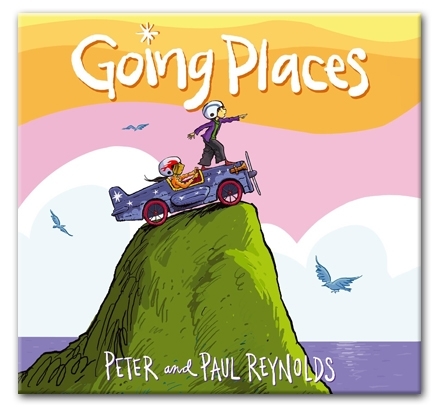 Agenda:

3:30 PM-4:00 PM - Mixer
4:00 PM-4:30 PM - Golden Gear Award Recipient Announcement
4:30 PM - 5:00 PM - FableVision Learning and Fab@Maker Digital Design and Fabrication
5:00 PM - 6:00 PM - STEAM Resource Fair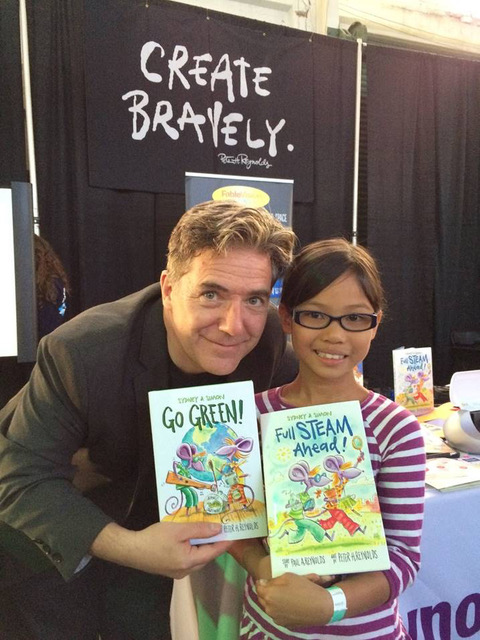 Author & educator Paul Reynolds