Description
Celebrating Julia Morgan, engineer and California's first female licensed architect famous for Hearst Castle.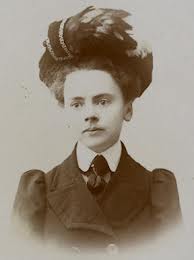 Join us to hear from a panel of inspirational, professional women educated in Science, Technology, Engineering, Arts and Mathematics who seek to encourage young women to embrace careers in those fields.
Presenting:
~An Economist: A UCB (Haas) Professor with a side project bringing electricity to underserved in Africa and India
~A Sustainable Farmer: Using environmental science to raise farm to table food and flowers
~A Professional Dancer: Career change to Medical Doctor
~A Senior Data Scientist: At Netflix working with a high profile data science team.
~A Blacksmith: Creating massive and minor functional art using modern science and technology
~EBMUD Treasurer: A Civil and Environmental Engineer
~An Archaeologist: Identifying, documenting and preserving our prehistoric and historic-era cultural resources in California
~An Astrophysicist: Using big data to design businesses
Other speakers to be announced.
Q and A Session to follow.
Complimentary Refreshments!
Space is limited. No charge to guests.
Please RSVP through Eventbrite
Contact us: berkeleycityclubconservancy.org
bccconservancy@att.net 510-883-9710 Voice Mail
TEACHERS AND PARENTS WELCOME!
Organizer of STEAM Enrichment Program for Young Women FREE
The Berkeley City Club Conservancy is a nonprofit 501(c)3 organization dedicated to preserving the historic Berkeley City Club building and to promoting the legacy of Julia Morgan, its extraordinary architect. News from the Castle, the Berkeley City Club Conservancy newsletter, reports periodically on our projects and progress. Donations to the Conservancy, a 501(c)3 organization that is independent from the Berkeley City Club, are tax deductible.