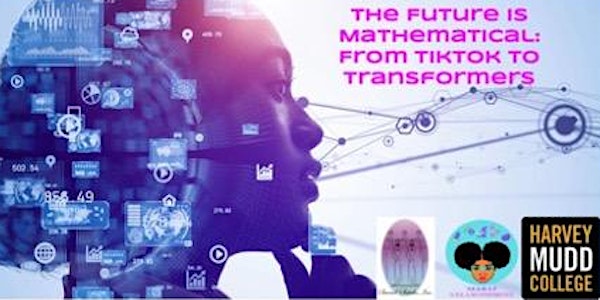 STEAM Conference for Middle and High School African American Woman
STEAM Conference for middle/high school African American women with a parent/guardian track. Tickets are needed for adult & scholar(s).
When and where
Location
Harvey Mudd College 301 Platt Boulevard Claremont, CA 91711
About this event
Sacred S.I.S.T.A.H.S. (Sisters In Solidarity Teaching And Healing our Spirits) Inc., is a 501(C)(3) nonprofit educational enrichment and mentoring organization for women and children of the Inland Empire. Its mission is to empower, serve, and improve the overall health and well-being of African American women and children.
The Sacred Sistahs STEAM conference is offered each spring to usher curious and purposeful young women into collegiate environments for a day of lectures and workshops that offer exposure, revelation and access to the world of STEAM, relevant college and career paths, and the women involved in it. And this year, 2023, we will have done this for 11 years!
On April 1, 2023 at Harvey Mudd College in Claremont, Sacred Sistahs will hold its 11th Annual STEAM Conference themed The Future Is Mathematical: From TikTok To Transformers. The 2023 conference will also host a Maker Space, featured speakers and a college panel for parents.
The conference provides opportunities for peer support and engagement, ideas and road maps for academic success, in addition to mentor development; and offer a workshop track for parents/guardians.
Research has demonstrated that even though girls perform as well as boys in science and math, there is a marked loss in interest in STEM areas that occurs in middle school. Moreover, girls' attitudes about careers in math and science affect their persistence and involvement in advanced coursework during their high school years. Our conferences aim to show young women their "possibilities" by introducing them to and giving them access to dialogue with brilliant and successful professional women eager to share their stories of triumph and persistence.
We have had the good fortune to partner with hosts, Harvey Mudd College and Western University to present years of enriching presentations by STEM industry, academics and practitioners that span the gamut, sharing their expertise in space exploration, medicine, energy and chemical engineering, as well as Mathematics and Statistics.
It has been said that the strength of the STEM workforce is viewed as an indicator of a nation's ability to sustain itself. As young women, you hold the future of our world in your heads and hands. It is our vision that one day you will cultivate the Seshat mathematical genius within you carrying forth a legacy of excellence and leadership in math, science, and related disciplines.
We look forward to seeing you at this year's Sacred S.I.S.T.A.H.S. conference.