Actions and Detail Panel
Steadfast the Movie
Fri, October 28, 2016, 5:30 PM – 8:30 PM EDT
Description
Volusia County Partnership for National Red Ribbon Week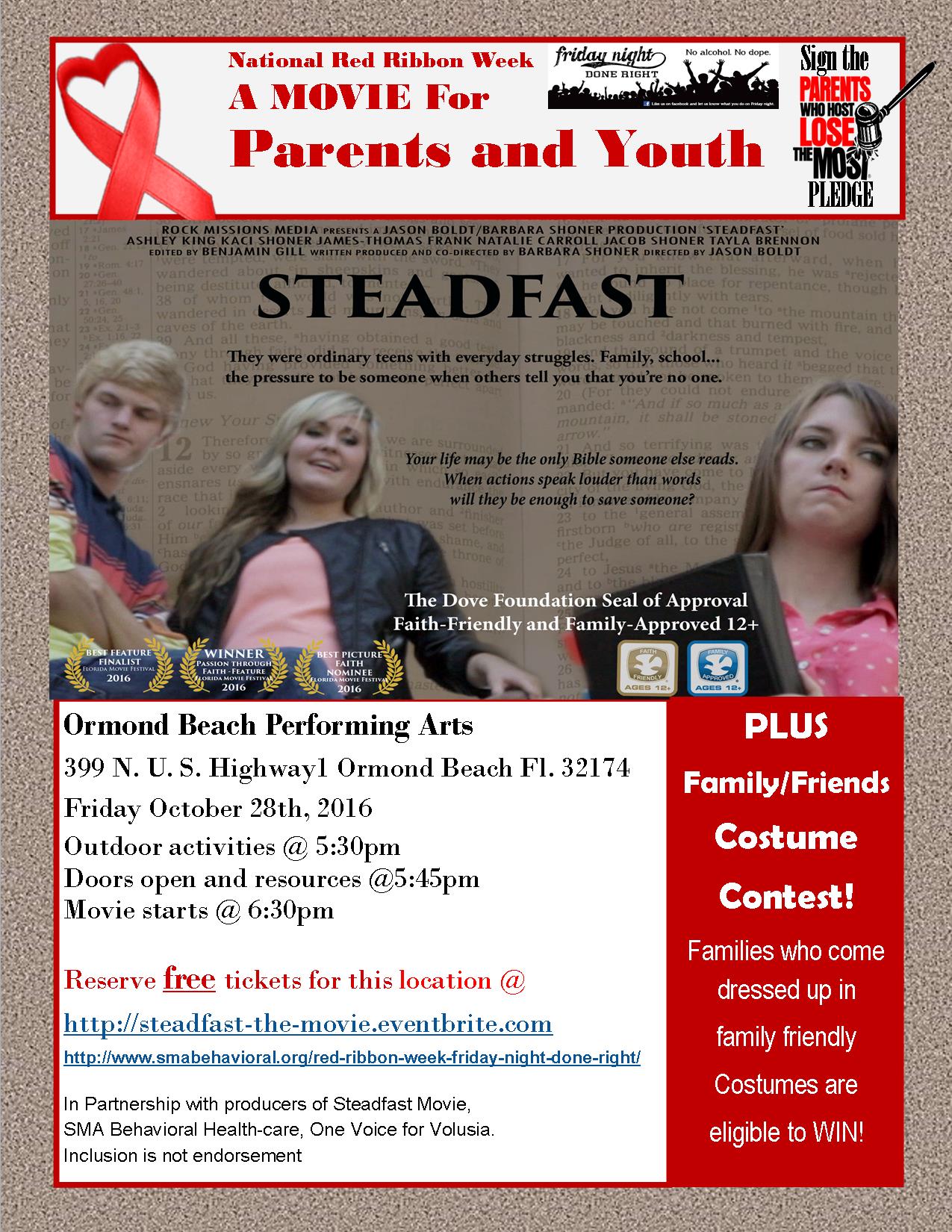 Presents: a movie for the entire family ages 12+ "Steadfast the Movie"
A MOVIE For Parents and Teens that promotes understanding of the struggles teens deal with in our culture today. This coming of age film shows teens that they are not alone in their struggles, gives them insight into how they can help one another, and brings awareness to parents of what a teen may be experiencing daily so parents can respond with greater understanding and compassion.
The goal of Steadfast is to help both teens and parents constructively deal with problems and highlights how to be strong through life's trials and temptations.
Parents Who Host Lose Most Lose the Most Pledge will be part of this activity.
Don't be a party to teenage drinking.
A public awareness program educating communities and parents about the health and safety risks of serving alcohol at teen parties.
The program takes place at state and local levels, concentrating on celebratory times for youth, such as homecoming, holidays, prom, graduation and other times when underage drinking parties are prevalent.
This program encourages parents and the ENTIRE community to send a unified message that teen alcohol consumption is unhealthy, unsafe and unacceptable. Parents Who Host, Lose The Most!
Fun Family and Friends Costume Contest and Prizes so come dressed up and WIN!!!