STC-PMC Lunch N'Learn Webinar: Introverted Leadership: Harnessing Your Innate Strengths

Friday, October 26, 2018 from 12:00 PM to 1:00 PM (EDT)
Event Details
STC- Philadelphia Metro Chapter are pleased to host this informative Lunch N' Learn Webinar about Introverted Leadership 
About the Webinar:
Western society lauds extraverted leaders and their accomplishments. However, introverts make great contributions and can be effective leaders, too. As technical communicators, many of us are introverts or work with a lot of introverts. As introverts, we may not believe or recognize that we have innate abilities that can provide a foundation for strong leadership skills, and we certainly don't seem like the extraverted leaders that are the norm in Western society. Introverts possess a quiet confidence that commands respect. When we leverage the innate strengths of introverts; analytical skills, ability to think outside the box, and strong powers of concentration, we gain recognition as a leader and influencer. Attendees will:
Discover general and specific insights gained from personality and temperament typing

Understand what drives their co-workers

Identity their strengths and weaknesses

Learn how to harness their innate skills

Start their leadership journey
Attendees will benefit most from the presentation if they know their Myers-Briggs/temperament profile in advance. I recommend taking the tests at humanmetrics.com and keirsey.com before attending.

We'll send the GoToMeeting link to registrants right before the event. 
Register today! 
About the Presenter: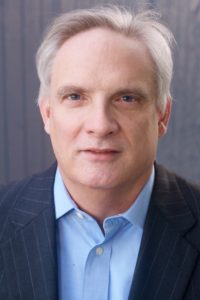 Ben Woelk, CISSP, CPTC, is an Associate Fellow and the current Vice President of STC. Ben has been a technical communicator for more than 20 years and a leader at the local and Society level for more than 10 years. Ben was the recipient of the STC President's Award in 2017. Ben is the host of the Hope for the Introvert podcast and his passion is helping new and emerging introverted leaders discover and maximize their strengths. Ben was a keynote speaker at the Technical Communication UK conference where he spoke on Introverted Leadership.
Organizer
STC's mission is to improve the quality and effectiveness of technical communication for audiences worldwide. STC is concerned with the education, improvement, and advancement of its members.
STC-PMC fills these needs on a local basis through a wide range of activities, including monthly meetings;career and education information; and competitions for technical publications, and online communications. Check out our chapter brochure.
As it is a non-profit organization, you can make tax-deductible donations to our chapter.
By attending any STC-PMC event, you grant STC-PMC permission to use your image, voice and name in audio, photographic and video materials and presentations promoting STC-PMC.