STC-PMC Conduit 2016: Workshop

Friday, April 1, 2016 from 9:00 AM to 4:30 PM (EDT)
Event Details
Conduit 2016 - Connecting Minds: WORKSHOP
Join us on Friday, April 1st for a full-day workshop with Neil Perlin!
Creating Mobile Apps Without Coding
Responsive design lets us port online help to mobile devices. But what if you need more features than help authoring tools can create, such as help that knows where it's located and automatically revises itself accordingly? Or a help system for the general public that can sell tools and support services to users as part of the help? Or a help system with a built-in camera that can take a photo and send it to tech support? Help authoring tools can't easily create such features; app development tools can. And app development tools are becoming as usable as help authoring tools.
In this workshop, you'll build a simple but fully functional app that can run on both iPhones and Android phones. You'll do this using the app equivalent of Flare or RoboHelp. You'll:
Get an overview of app concepts and differences between hybrid and web apps.

Get an overview of app design concepts and principles.

Create a simple app that can send an email, access an external web page, and let the user add and recall data from a simple database. The result could be truly interactive user assistance or even true apps.
When you finish, you'll have a simple but functional app to display back home in your company, and one that may start you thinking about going beyond the bounds of traditional tech comm.
ABOUT NEIL PERLIN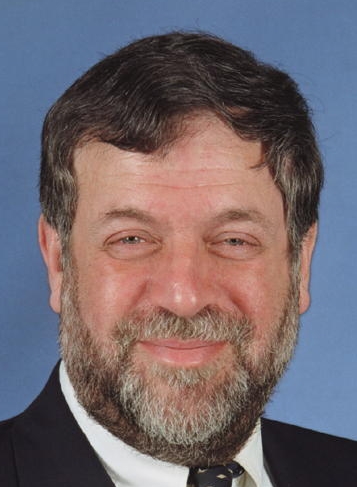 Neil Perlin is an internationally known consultant, strategist, trainer, and developer for online content ranging from help to mobile. He is Madcap Certified for Flare and Mimic, Viziapps Certified for the Viziapps Studio app development platform, and Adobe Certified for RoboHelp. He is the author of multiple books, most recently Advanced Features in MadCap Flare 10 and Creating Mobile Apps Without Coding.
WORKSHOP REQUIREMENTS
You will need to bring a laptop (with charging cord and a mouse) and smartphone (iPhone or Andriod) to this workshop.You cannot use a tablet for this workshop.
Your devices must meet the following criteria:
A Windows laptop running Windows 7+, or an up-to-date Mac laptop.

Firefox 10+, IE 9+, Google Chrome 12.0+, or Opera 11+.

An iPhone 4, 5, or 6 running iOS 8+, or an Android phone running Android 4+.
You MUST also perform a couple pre-workshop tasks.
Set up a Google account, if you do not have one.

Set up a Gmail account, if you do not have one.

Create a Viziapps account, if you do not have one.

Install the free Viziapps App.
Complete instructions will be sent to you.
LOCATION
The location is convenient to both the PA Turnpike and public transportation.
For more details, visit our conference web site: http://www.stcpmc.org/conduit-2016.
When & Where

Giant Conference Center
315 York Road
Willow Grove, PA 19090


Friday, April 1, 2016 from 9:00 AM to 4:30 PM (EDT)
Add to my calendar
Organizer
STC's mission is to improve the quality and effectiveness of technical communication for audiences worldwide. STC is concerned with the education, improvement, and advancement of its members.
STC-PMC fills these needs on a local basis through a wide range of activities, including monthly meetings;career and education information; and competitions for technical publications, and online communications. Check out our chapter brochure.
As it is a non-profit organization, you can make tax-deductible donations to our chapter.
By attending any STC-PMC event, you grant STC-PMC permission to use your image, voice and name in audio, photographic and video materials and presentations promoting STC-PMC.