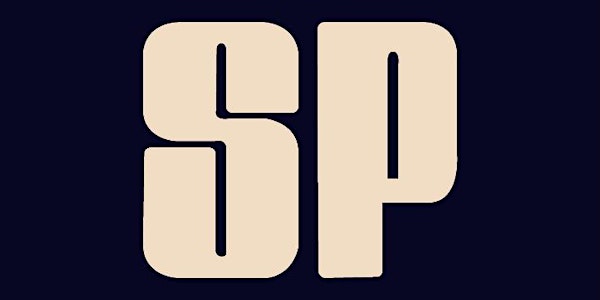 Staying Power – Civic Fair (Online)
The culminating online public event of the exhibition is our Staying Power Civic Fair.
About this event
Engaging site specific monologue series, dance, poetry readings, panels, performance installations, and a headlining performance, this in-person and digital space celebrated the history of Ile Ife Black Humanitarian Center and its contemporary legacies makes space for collective dreaming about the futures of staying power. Featured artists and contributors include: Theatre in the X, Angela Davis Johnson and muthi reed of Hollerin Space: HOLD ON (Philadelphia/ the Delta/ Burkeville/ Bulbancha)and Aisha Fukushima. This event will rebroadcast a panel on Ile Ife Black Humanitarian Center featuring Nana Korantemaa Ayeboafo, Dr. Brenda Dixon Gottschild and Germaine Ingram. The event will also feature an artist talk about the role of Black private and home spaces in cultural production featuring Staying Power artist Sadie Barnette, and Tiona Nekkia McClodden.
Join the work on Zoom here:
https://us02web.zoom.us/j/85441914656?pwd=Sk5xSVB6bkdMaWxkWFlaZDhpZmg1QT09
__________________________
The Staying Power Civic Fair is a special program of Staying Power, an outdoor art exhibition and program series in the Fairhill-Hartranft neighborhood of Philadelphia hosted by The Village of Arts and Humanities and curated with Monument Lab.
For on-site attendees: Please remember to wear a face mask and keep a 6-foot distance from other visitors to the exhibition.
_________________________
Presenter Bios:
Theatre in the X
Performer LaNeshe Miller-White was mosty recently seen on the Bearded Ladies Cabaret Beardmobile stage as curator and performer in their Black Femme Magic tour stop. She is the Executive Director of Theatre Philadelphia, an umbrella organization that celebrates, and promotes the Philadelphia region's diverse and growing theatre community. She is a cultural producer, actress, and marketer, serving as the Marketing Manager for Painted Bride Art Center for over 10 years. She is a graduate of Temple University's School of Communications and Theater. She believes in using art for social change and is the Executive Director and Co-Founder of Theatre in the X, a West Philadelphia based theater company that produces accessible theater productions for Black audiences and provides opportunities for Black artists. She is on the Steering Committee of the Black Theatre Alliance of Philadelphia and she is a Philadelphia Arts & Business Council Designing Leadership and Digital Drawing Board Program Graduate.
Angela Bey (they/them) is a Black, Queer performer, playwright, director, and producer from Southwest Philadelphia. Their art favors complex, difficult analysis about the psychosis induced by systemic oppression - specifically centering the lives of Black folx. They create to inspire decolonization and radical healing, telling brutally honest stories to empower others to tell their own. Ang's work has premiered in Philadelphia, New York, Denver, San Francisco, and more. They will develop two new plays at the prestigious Rockland Woods and HATCH residencies next year, respectively. Ang is also the co-creative director of Wings of Paper Theatre Co. and Shoe Box Theatre Collective. angbey.com
Richard Bradford is a Philly-based Actor and Playwright who has worked in theatre for over 10 years, across various cities and venues. He studied at the Freedom Theatre School in N. Philadelphia and Stella Alder Conservatory in NYC. Rich is committed to using theatre as a platform for social justice, with hopes of starting conversations and challenging echo chambers. Rich is the Asst. Artistic Director for Iron Age Theatre, with whom he has written and workshopped "To My Unborn Child: A Love Letter From Fred Hampton." He is also a company member with Theatre In the X, whose mission is to produce free theatre (in Malcolm X Park) for an underserved community in West Philadelphia. Additionally, Rich is a company member of Curio Theatre, who produces plays from within the cannon and applies them to today's Issues. Growing up in East Germantown in a time where neighborhoods were hit with poverty, drugs, and violence, Richard could never had imagined performing on stage. But a fork-in-the-road moment in his life took him a down a more positive path, when he decided, on a whim, to walk into Freedom Theatre School. From there, his life was transformed. Freedom Theatre gave Rich a strong foundation in storytelling. It showed him how to apply the love both within himself and for his culture to that storytelling. At Stella Alder, teachers such Jon Korkes gave him methods and techniques to help shape his craft. Working with amazing directors like John Doyle, Ryanne Dominguez, and Ozzie Jones (to name a few) also encouraged his development as a professional actor. And yes…he is still growing! Richard is an ensemble member of Theatre in the X and the co-artistic director of Curio Theatre.
Walter DeShields is a theater and film actor, as well as co-founder and co-artistic director for Theatre in the X.
Aisha Fukushima
AISHA FUKUSHIMA is a Performance Lecturer, Justice Strategist, Singer/Songwriter, and RAPtivist (rap activist). Fukushima founded RAPtivism (Rap Activism), a hip hop project spanning 20 countries and four continents, amplifying universal efforts for freedom and justice. She is a multilingual, multiracial African American Japanese woman who has done lectures and performances everywhere from the United States to France, Morocco, Japan, Germany, England, South Africa, Senegal, India, Denmark and beyond. Fukushima's 'RAPtivism' work has been featured on Oprah Magazine, TEDx, KQED Public Television, The Seattle Times, TV 2M Morocco, The Bangalore Mirror, HYPE, South Africa's #1 Hip Hop Magazine, and Tour highlights include performing for audiences of over 20,000 people in Nepal, speaking with the President of Estonia about the power of music to create change, and sharing stages with the likes of Bernie Sanders, Angela Davis, Emory Douglas (Black Panthers), KRS-One, Herbie Hancock, Christian McBride, The Isley Brothers, and M1 (Dead Prez). As a public speaker, Aisha combines the art of performance and lecture. In my keynotes she links themes such as hip hop, global citizenship, empowerment, feminism and cultural activism through storytelling as well as live musical performance.
Sadie Barnette and Tiona Nekkia McClodden in Conversation
Sadie Barnette's multimedia practice illuminates her own family history as it mirrors a collective history of repression and resistance in the United States. The last born of the last born, and hence the youngest of her generation, Barnette holds a long and deep fascination with the personal and political value of kin. Her adept materialization of the archive rises above a static reverence for the past; by inserting herself into the retelling, she offers a history that is alive. Recent projects include the reclamation of a five-hundred-page FBI surveillance file amassed on her father during his time with the Black Panther Party and her interactive reimagining of his bar, San Francisco's first Black-owned gay bar. Barnette is from Oakland, California, and holds a BFA from California Institute of the Arts and an MFA from the University of California, San Diego. She has been awarded grants and residencies by the Studio Museum in Harlem, Art Matters, Skowhegan School of Painting and Sculpture, the Headlands Center for the Arts, and the Camargo Foundation in France. Her work is in the collections of the Los Angeles County Museum of Art, the Oakland Museum of California, the Studio Museum in Harlem, the Brooklyn Museum, and the Solomon R. Guggenheim Museum, among others. She is represented by Charlie James Gallery in Los Angeles and Jessica Silverman in San Francisco.
Tiona Nekkia McClodden [she/her] is a visual artist, filmmaker, and curator whose work explores and critiques issues at the intersections of race, gender, sexuality, and social commentary. McClodden's interdisciplinary approach traverses documentary film, experimental video, sculpture, and sound installations. Most recently, her work has explored the themes of re-memory and narrative biomythography. Institute of Contemporary Art-Philadelphia, the Museum of Modern Art (New York); the Whitney Museum; Haus der Kulturen der Welt (HKW) – Berlin; MOCA LA; MCA Chicago, and MoMA PS1. Most recently she is the recipient of a Bucksbaum Award for her work in the 2019 Whitney Biennial, a Guggenheim Fellowship in Fine Arts (2019), a Keith Haring Fellowship in Art and Activism from Bard College (2018), and a Pew Fellowship (2016), among others. In 2017-18 she curated A Recollection. + Predicated. as a part of the multi-artist retrospective Julius Eastman: That Which is Fundamental at both the Slought Foundation in Philadelphia and The Kitchen in New York. She currently lives and works in North Philadelphia.
Her writing has been featured on the Triple Canopy platform, in Artforum, Cultured Magazine, ART 21 Magazine, and many other publications.
Tiona lives and works in NorthPhiladelphia, PA and is the Founder + Owner of Philadelphia based, Conceptual Fade, a micro-gallery and library space centering Black thought + artistic production.
Previously presented and produced by Temple University Libraries
Looking Back on Arthur Hall and the Ile Ife Black Humanitarian Center
In celebration of the Arthur Hall Collection, recently donated to our Special Collections Research Center, join us for a conversation with Germaine Ingram and Nana Korantemaa Ayeboafo. We'll hear about the Ile Ife Black Humanitarian Center, its history and impact, Arthur Hall, and more. Moderated by Dr. Brenda Dixon-Gottschild.
About the speakers:
Nana Akomfohene Korantemaa Ayeboafo
During the grand era of Ile Ife in North Philadelphia, Nana Korantemaa Ayeboafo was part of the Arthur Hall Afro-American Dance Ensemble for nearly two decades, performing across the United States. This included serving as Head Musician and Director of Concerts and Music Score for all major Arthur Hall productions. For the Dance Ensemble's historic 1974 tour to Africa, Nana performed as lead singer and one of the lead dancers before royalty. In Ghana, she met her spiritual mother, Nana Okomfohene Akua Oparebea, the High Priestess of the ancient Nene Akonnedi Shrine. What followed was living in Ghana for 7 years as part of a close 21-year tutelage with Nana Okomfohene Akua Oparebea; this culminated in becoming the living representative of her spiritual mother via enstoolment in 2002 as the Akomfohene (King Shaman). As Nana Akomfohene Korantemaa Ayeboafo, she serves as President of the Asona Aberade Shrine, Inc. in North Philadelphia and Founder of StarSpirit International, Inc.. She provides leadership training to Kings, Queens, Akomfo (Shaman), and others—and performs spiritual readings (divination), traditional weddings, naming ceremonies, and other rites of passage ceremonies. Nana attributes her success to having two extraordinary mentors. This success includes Nana having been awarded a Leeway Foundation 2007 Transformation Award and the prestigious 2008 Pew Foundation Fellowship in the Arts—within the Folk and Traditional Art category. Also, through StarSpirit Press, Nana has published numerous books and released several CDs, which are available at www.StarSpirit.com. A 2017 book, AWAKENING Beyond Physicality: A Practical Guide for Aligning With The Higher Self And Divine Source -- Nana Asuo Gyebi's Channeled Wisdom From The Realm of Spirit By Nana Akomfohene Korantemaa Ayeboafo, has also been the basis for numerous training workshops that will soon be available online.
Germaine Ingram
Germaine Ingram has dedicated a half-century to work in law, public service, performing arts, and arts/cultural strategy and production. Her career in arts and culture, spanning more than 25 years, includes dance and vocal performance, choreography, oral history, writing, filmmaking, and arts/culture strategy at the intersection of art and social change. She creates evening-length, multi-disciplinary works that explore themes related to history, collective memory, and social justice; and designs, directs, and executes, for herself and other artists, arts/culture projects that illuminate community arts/cultural history.
Recent and ongoing projects include an exploration of the history and evolution of performative expressions of Yoruba-rooted ritual in Philadelphia since the mid-20th century, and a performance/archival project honoring the environment of collective genius in North Philadelphia that galvanized the careers of world-class jazz innovators in the 1950s-70s.
Her work has been supported by the NEA, The Pew Center for Arts & Humanities, the Independence, Leeway, Lomax Family, and Wyncote Foundations, and the Pennsylvania Councils on the Arts and the Humanities. Among other awards, she was a 2010 Pew Fellow in the Arts, Leeway Foundation Transformation awardee, and a 2014 resident fellow at the Sacatar Institute in Itaparica, Bahia, Brazil. For more than a decade she has regularly moderated public forums on a variety of civic issues under the auspices of the Penn Project on Civic Engagement.
She received her BA in Political Science from Syracuse University (1968) and her JD from the University of Pennsylvania (1971). She was a Fellow in Law and Humanities at Harvard University (1974-75).
Dr. Brenda Dixon-Gottschild
Brenda Dixon Gottschild is the author of Digging the Africanist Presence in American Performance: Dance and Other Contexts; Waltzing in the Dark: African American Vaudeville and Race Politics in the Swing Era (winner of the 2001 Congress on Research in Dance Award for Outstanding Scholarly Dance Publication); The Black Dancing Body–A Geography from Coon to Cool (winner, 2004 de la Torre Bueno prize for scholarly excellence in dance publication); and Joan Myers Brown and The Audacious Hope of the Black Ballerina–A Biohistory of American Performance.
Additional honors include the Congress on Research in Dance Award for Outstanding Leadership in Dance Research (2008); a Leeway Foundation Transformation Grant (2009); the International Association for Blacks in Dance Outstanding Scholar Award (2013); the Pennsylvania Legislative Black Caucus Civil Rights Award (2016); and a Pew Fellowship in the Arts (2017).
A self-described anti-racist cultural worker utilizing dance as her medium, she is a freelance writer, consultant, performer, and lecturer; a former consultant and writer for Dance Magazine; and Professor Emerita of dance studies, Temple University. As an artist-scholar she coined the phrase, "choreography for the page," to describe her embodied, subjunctive approach to research writing.
Nationwide and abroad she curates post-performance reflexive dialogues, writes critical performance essays, performs self-created solos, and collaborates with her husband, choreographer/dancer Hellmut Gottschild, in a genre they developed and titled "movement theater discourse."
Hollerin Space presents HOLD ON staying power. An audio visual Black love & power ritual.
Our algorithms for the ritual include abolition of the state, Black flight, Black assembly, mutual aid, pleasure, fugitive derangement and practices of being free.
muthi reed and Angela Davis Johnson are creative partners in Hollerin Space. Hollerin Space is a container made to shape and share values and experiences in ancestral veneration, cultural care practices, kinship and dream keeping. muthi reed is a poet and media maker from Philadelphia. Angela Davis Johnson renders symbols through paint, song, and movement and is a lifelong sojourner from the South. Hollerin Space is our medium for expansion where we get to perform and channel personhood and being in fellowship.
muthi reed
maker and poet
I compose and animate light, space and sound with public and personal archive material. I take Black aesthetics, embellish them with Black things, pull aesthetics apart, and reimagine Black citing the miraculous of the mundane. The composite icons are made and shared as sketches of sonic memory and vernacular acts of care.
Angela Davis Johnson, informed by the wisdom of the matriarchs in her family, creates paintings, sculptures, installations, and ritual performances to examine and archive the technologies of black folks. Merging art into a contemplative practice she embodies Live Dreaming - a process of deep listening, imagining, constructing, and recording personal + community ancestry. She generates experiential spaces to bring personal and communal healing around poverty, displacement, and state sanctioned violence. Co -creator of the Hollerin Space, an ongoing experimental healing installation, Davis Johnson has performed in several states in the regional south. Her works can be seen in galleries, museums, and private collections throughout the United States.