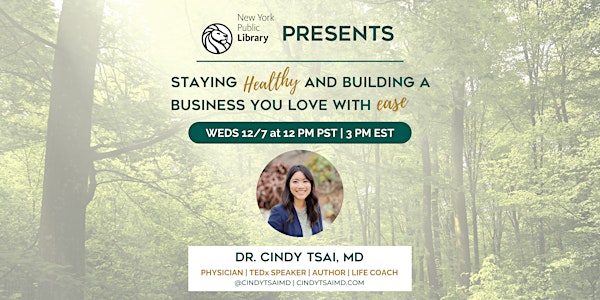 Staying Healthy and Building A Business You Love with Ease
This interactive workshop offers effective and practical tips to prioritize your health without sacrificing business success.
About this event
**This event will be online only**
As a business owner, you have a lot on your plate. Do you ever feel like you're constantly being pulled in different directions without time and energy for it all? You're not alone. Join this interactive workshop with Dr. Cindy Tsai to learn effective and practical tips to prioritize your health without sacrificing business success.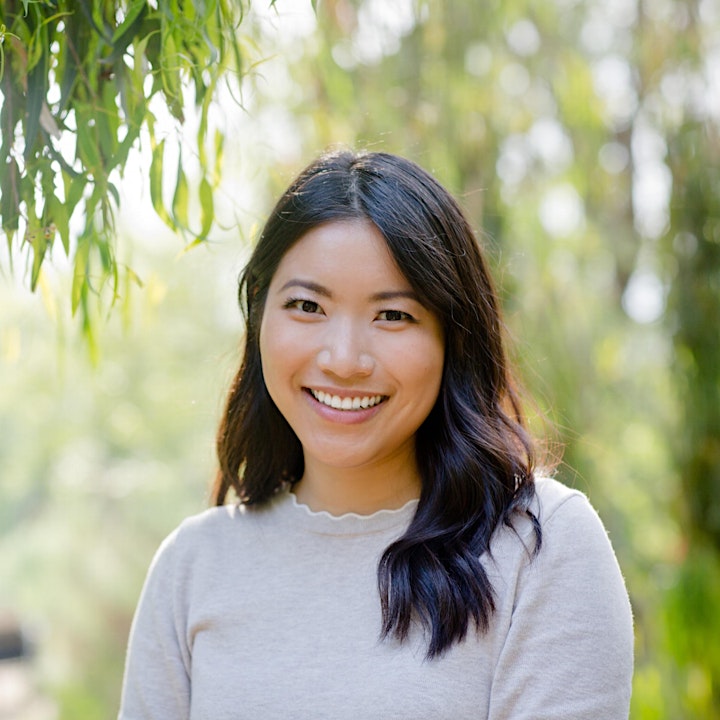 Cindy Tsai M.D.
Cindy Tsai M.D. - Dr. Cindy Tsai is an award-winning board-certified internal medicine physician, TEDx speaker, bestselling author, mindfulness teacher and wellness/life coach who is committed to helping leaders and healers transform from a state of survival and overwhelm to thriving and unstoppable. She earned BA and MS degrees from Johns Hopkins University and MD degree from Dartmouth. As a leader, physician, and patient herself, Dr. Tsai saw and experienced the impact of chronic stress on the body and was compelled to do more than prescribe medications as a bandaid. Through her own healing journey, she explored and trained in a wide range of solution-oriented therapeutic modalities and now emphasizes taking an integrative approach to wellness. As author of the bestselling self-help book, So Much Better: Life-Changing Strategies to Develop Calm, Confidence, and Curiosity to Become an Inspiring Success Story, she introduces a radical path to well-being, through creating the Inspiring Success Story MethodTM. This method offers clients a diverse range of mind-body-spirit techniques to expand the possibilities of achieving their dreams. Dr. Tsai has been nationally recognized, featured, and published in a range of media focused on wellness and healthy living. She is excited to share her expertise and passion to guide as many as possible in the journey of self-discovery to recognize the importance of self-care as a wellness practice to lead and enjoy a successful life with ease.
Please note:
IMPORTANT! You'll need to be logged in to Eventbrite to access the webinar on the date of the program. For this, you'll need to create a (free) account with Eventbrite using the same email address that you used to register for the event.
This program will be held using Zoom. The link to access the Zoom webinar will be sent to you via a confirmation email after you register.
If you're unfamiliar with the features of Zoom please take a moment to familiarize yourself with them here: https://support.zoom.us/hc/en-us or look up any online tutorial.
Zoom may process some personally identifying information about you, for more information please review https://zoom.us/privacy.
Click here to view NYPL's Privacy Policy.