Description
Staying Ahead of the Curve: Preparing for an Exit From Day One
with Carine Schneider,
Founder and CEO of WFFConnect
A strong foundation to your business is critical for many aspects of growth, including the preparation for an exit. Whether you are thinking about selling your company or listing it on an exchange, preparation can ensure your personal investment and those of the other share holders are handled properly and fairly.
This presentation will provide practical tips and hints as you grow you business to ensure you receive maximum value at time of exit.
You will learn:
How to ensure your books and records are prepared for growth

The role your management team will play

Tips and hints to help make decisions as you grow

What "not" to do in the early days that will haunt you later

The changes to expect after an exit
SCHEDULE
9:30: Registration and Networking
9:45am: Session Begins
11:00am: Session Ends
This session is part of an all day Lab focused on Fundraising. If you would like to check out the other courses being held the day of, see below:
12:30 - 2:00pm: The Art of Managing Due Diligence for Exceptional Investor Outcomes with Nicola Corzine, Executive Director of the Nasdaq Entrepreneurial Center
2:30- 4:00pm: Be a Financially Savvy CEO
OUR SPEAKER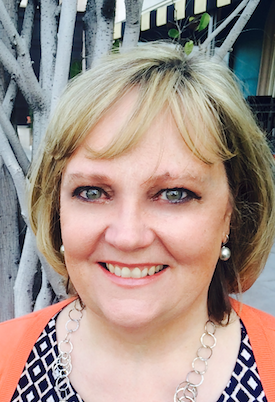 Carine Schneider
Carine Schneider is an experienced and well-connected leader in private market and global compensation industry with deep experience working in consulting, technology & financial services. She is the founder and CEO of WFFConnect, a mission-driven company that connects women founders with the investment community. She was recently named one of 17 "Women to Watch" in 2017 by Brown Brothers Harriman Center on Women and Wealth and one of the 100 Influential Women in Silicon Valley by the Silicon Valley Business Journal.

Carine was formerly the President, NASDAQ Private Market Equity Solutions, serving privately held companies. She was responsible for worldwide sales, marketing and operations. She has held various leadership positions including CEO of EASi (now Certent), founder and CEO of Global Shares, Partner at PwC, Director of Strategic Planning and Development with Smith Barney and was the Leader of the Global Stock Plan Services at Towers Watson. In 1992, Carine was the founding Executive Director of the National Association of Stock Plan Professionals (NASPP). Carine started her career as Manager of Shareholder Relations at Oracle Corporation where she assisted in the IPO and managed all aspects of the company's various stock plans. Carine served on the Board of Directors of both EASi and Global Shares.

In 1999, Ms. Schneider founded the Global Equity Organization (GEO) that now has over 6000 members worldwide. She currently serves as the Chair Emeritus.

Ms. Schneider was born in The Netherlands and speaks Dutch and English. She received her degree in Psychology & Sociology from the University of California. She is a frequent speaker at conferences around the world, including President Obama's 2016 Global Entrepreneurial Summit, and has authored various articles and chapters in industry publications.