Description
Keeping talent is a competitive business.
That's why we're bringing together two industry experts to uncover exciting new ways to give today's talent what they need and want—an environment where they feel engaged and included and a clear pathway for development and growth.

AGENDA
Breakfast & Registration
8:00-9:00 a.m.
Opening and Welcome
9:00-9:15 a.m.
Menttium Panel Discussion
9:15-10:00 a.m.
A lively conversation with leaders from various industries on the personal and organizational impacts of successful mentoring partnerships.
Live Demo of inQUEST's Game Contineo™
10:15-11:00 a.m.
Looking for innovative diversity & inclusion training? Play the award-winning D&I game that helps people see beyond their differences to connect and work better together.
Roundtable Discussions
11:15 a.m.-12:00 p.m.
Engage with a community of peers to discuss current talent challenges and tomorrow's breakthroughs.
Networking Lunch
12:00-12:30 p.m.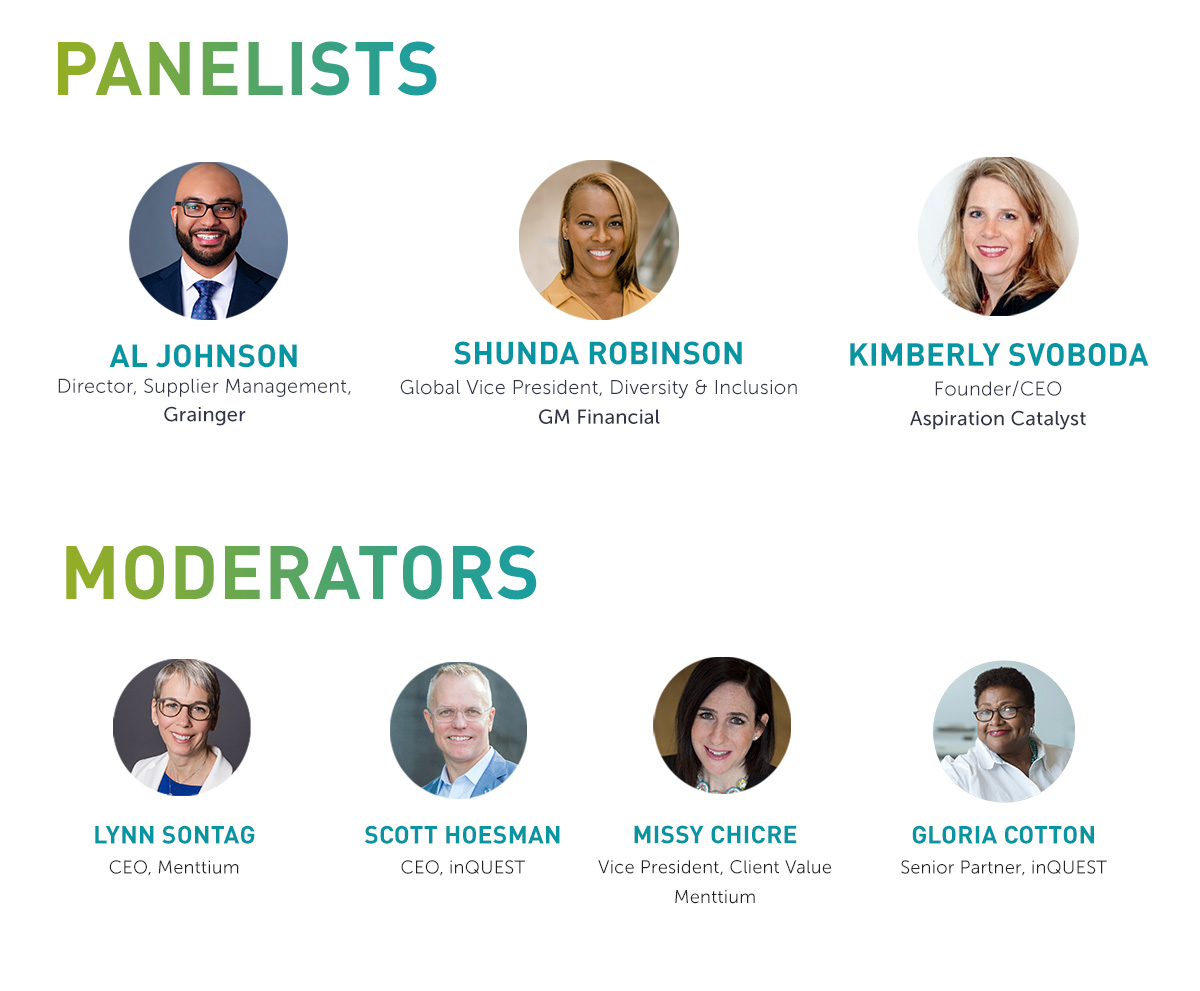 ---
EVENT DETAILS
Attendees will need to show a valid picture I.D. at check-in with security upon entering the Aon building. Once checked-in, attendees may follow signs up to The Mid-America Club on the 80th floor.
If any assistance is needed, contact the event organizers at info@inquestconsulting.com.