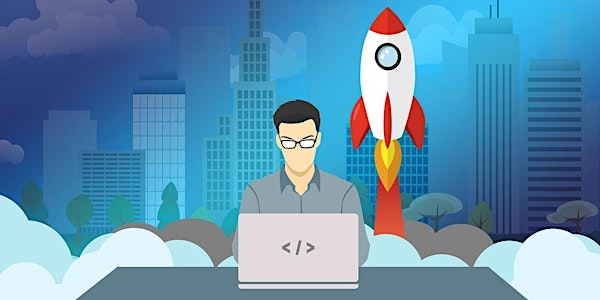 Stay Engaged! NM tech startups can build the solutions we need post-COVID
Virtual learning series for startups and entrepreneurs in New Mexico
About this event
Stay Safe, Stay Home, Stay Engaged!
During this period of adjustment to working and learning remotely, ActivateNM powered by CNM Ingenuity is hosting a virtual learning series for startups and entrepreneurs in New Mexico.
UPCOMING SESSION:
How NM tech startups can step up to build the solutions we need for post-COVID success
COVID-19 is a once-a-century event, and thus hugely disruptive to numerous industries. In this session, Dale Dekker, principal at Dekker/Perich/Sabatini, as well as active angel investor, will discuss the technology disruption and opportunities resulting from the pandemic and how NM startups specifically can embrace the opportunity to provide the solutions we need in the future. He'll share specific examples and recent conversations with experts from around the state. Don't miss this insightful session that will spur your thinking to embrace the best opportunities on your entrepreneurial journey."
WHERE?
Online Virtual
RSVP to register and get login information
WORKSHOP MENTOR
Dale Dekker, principle at Dekker/Perich/Sabatini, as well as active angel investor
----
FACILITATORS
Daniel Heron, Manager of CNMI's startup accelerator Activate New Mexico. https://www.linkedin.com/in/danielheron/
Rick Shor, Mentor for the Activate New Mexico accelerator since 2018. He is a former consultant and software entrepreneur. https://www.linkedin.com/in/rick-shor-b686956/
TJ Cook, Executive Director of ABQid Fund powered by CNM Ingenuity https://www.linkedin.com/in/tjcook/
Previous Stay Engaged Session can be found at:
https://activatenm.com/2020/04/startups-stay-engaged/
About ActivateNM
Activate New Mexico (ActivateNM) helps tech founders build valuable businesses that are going to disrupt a particular market through big visions and innovative, transformative ideas. We love New Mexico, and we believe entrepreneur-led economic development creates opportunities that lead to prosperity. We are committed to nurturing New Mexico's entrepreneurial community and thus, promoting prosperity in our state.
To learn more, please visit: https://activatenm.com/