Stax Museum Virtual Tour brings the Stax Records story to homes of students of all ages worldwide
About this event
For more than 17 years, the Stax Museum of American Soul Music has been a favorite destination for school groups and children of all ages from around the world. With almost all travel and field trips on hold during the COVID pandemic and much of the new virtual learning excluding exposure to the arts, the Stax Museum is now helping fill that gap by offering an educational and entertaining Virtual Tour that is student-friendly but of interest to the entire family.
The Stax Museum Virtual Tour is available at www.staxmuseum.com. Once you register, you will receive a confirmation with the link and password to access the tour.
On the heels of recently being named among the top three music museums in North America by USA Today and being featured in Justin Timberlake's "Celebrating America" video "Better Days" during the January 20 Presidential Inauguration, the Stax Museum blends elements of a traditional museum tour with live musical performances for this unique virtual museum experience. Sharing the history of Stax Records and Memphis music through those who lived it and continue to be impacted by its legacy, featured tour guides include former Stax Records employees, Stax Music Academy staff and alumni, and Memphis-area musicians.
As an added bonus, after you and/or your students enjoy the Stax Museum virtual tour, our affiliated Stax Music Academy is presenting a worldwide virtual Black History Month concert with two companion study guides the Stax Museum helped create. The concert, which is live at https://staxmusicacademy.org/, features valuable lessons in African American history along with upbeat, fun-filled music made famous by the likes of Aretha Franklin, Al Green, the Staple Singers, Jackson 5, Janet Jackson, Stevie Wonder, and many others. Register HERE for this event.
The Stax and Snapping Fingers design are ® trademarks of Stax Records, a division of Concord. Stax Records is not in any way responsible for the content of this program.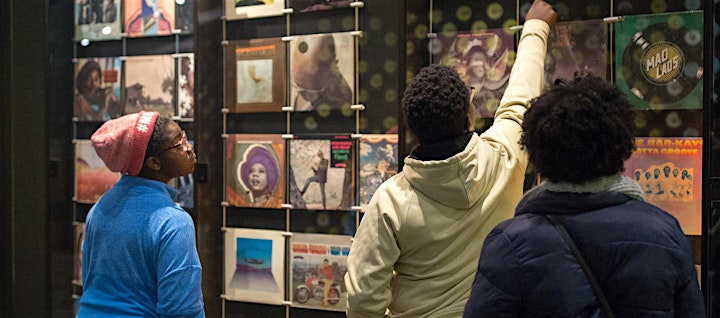 Organizer of Stax Museum Virtual Tour