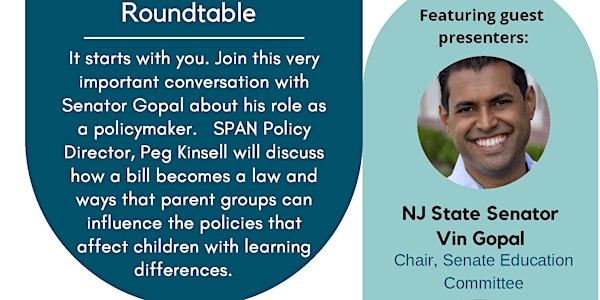 Statewide Special Education Parent Leadership Roundtable - Spring 2022
Join this very important conversation about policies that affect us and how we can affect change.
About this event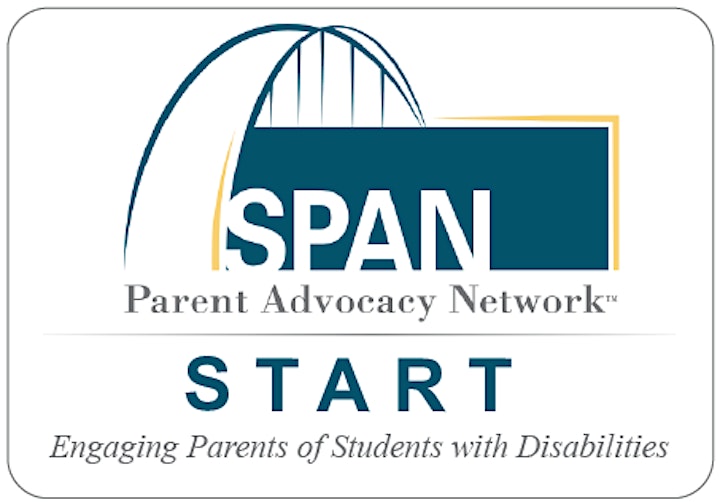 It starts with you. Join this very important conversation with Senator Gopal about his role as a policymaker.
SPAN PolicyDirector, Peg Kinsell will discuss how a bill becomes a law and ways that parent groups can influence the policies that affect children with learning differences.
Monday, May 23rd at 7:00 PM
and/or
Wednesday, May 25th at 10:00 AM
For additional information or to submit a question for the Senator, contact Debbie Esposito: despostio@spanadvocacy.org or you may submit a question via google form here: https://forms.gle/HHuQ9Tp1zYTmZ7ZP8
Lunes 23 de Mayo a las 7:00 PM
y/o
Miércoles 25 de Mayo a las 10:00 AM
Para obtener más información, o para añadir a la agenda, contactar Brenda L. Figueroa: bfigueroa@spanadvocacy.org
We hope to see you at this important event!