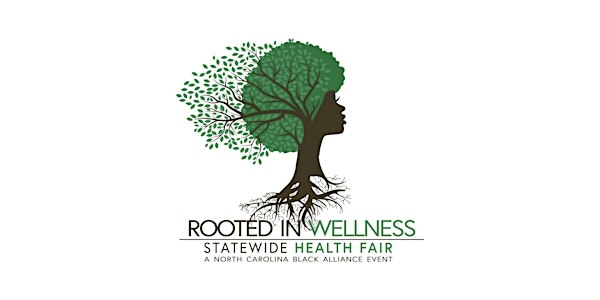 Statewide Health Fair
Join the North Carolina Black Alliance and our Faith-Based partners for our inaugural Statewide Health Fair Event.
About this event
Tickets are still available. Visit the Health Fair site near you on Saturday, July 30th to attend.
Community is where so many of us find our roots of support and helps bring us closer to resources that benefit our mind, body, and soul.
Learn how your community can help you be #RootedInWellness through essential health screenings, ways to add more movement into your day, and how healthcare disparities are being addressed in your community.
Gift Bags and T-shirts are available for the first 100 to register at each site. T-shirt sizes are not guaranteed and will be available on a first-come, first-served basis.
There will be various locations across North Carolina. Please use the list below to find the location near you.
Asheville: Linwood Crump Shiloh Recreational Center (121 Shiloh Road, Asheville, NC, 28803)
Winston-Salem: Morning Star Missionary Baptist Church (1400 Fitch St, Winston-Salem, NC 27107)
Wadesboro: Tabernacle of the Congregation (89 Davidson Lane, Wadesboro, NC, 28170)
Salisbury: St. Luke Missionary Baptist Church (410 Hawkinstown Rd., Salisbury, NC 28144)
Whitakers: Ray of Hope Christian Center (12120 Fisher Rd., Whitakers, NC 27891)
Chapel Hill: Binkley Baptist Church (1712 Willow Dr., Chapel Hill, NC 27514)
Pelham: Bluestone Missionary Baptist Church (9892 NC-700, Pelham, NC 27311)