Description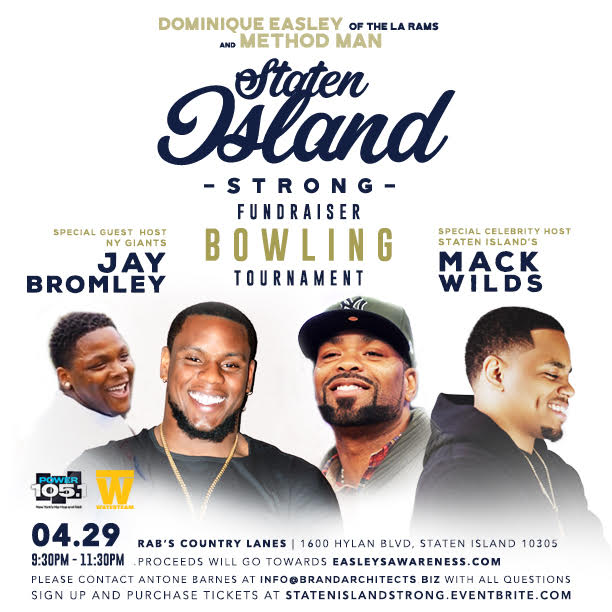 ---
Staten Island, New York isn't known for producing many NFL stars however the borough is known for giving the world hip-hop stars, namely Wu-Tang Clan. To bridge the gap between sports and entertainment, Dominique Easley of the Los Angeles Rams has teamed up with fellow Staten Island native Method Man from Wu-Tang Clan and special guest host Jay Bromley of the NY Giants as well as special celebrity host Staten Island's Mack Wilds will be there for Staten Island Strong" a bowling tournament at Rab's Country Lanes in Staten Island, New York. GET TOUR TICKETS AND SIGN UP TODAY!
---
SPONSORED BY POWER 105.1FM
---


Other Information:
With each general admission ticket purchase, bowling shoes are included in the price.