Description
State of Youth Culture and Millennial Trends
Themes and Insights from the Youth Experts at Archrival
The youth segment is a constant rolling demographic of changing preferences and evolving tastes. Connecting with Millennials can be overwhelming if marketers are focused on fleeting hot topics rather than the principles of this culture-driving generation.
+ Millennial value systems, behaviors and life attitudes
+ Shopping and consumption themes
+ Entertainment preferences
+ The role of technology in everyday life
+ Gen Y opinions on marketing and advertising
+ The value of friendship and social insights
+ Relevant digital trends
Speaker
Ben Harms is an Associate Creative Director at Archrival, a distinguished creative agency that makes brands relevant with young consumers. For the past 10 years, Ben has driven crazy smart ideas in multiple creative director roles from Nebraska to Seattle, where tactful ideas and building buzz have been his forte.
Currently he helps Archrival blow minds for clients such as Red Bull, adidas, Lindsey Vonn Foundation, Victoria's Secret PINK and GoPro. With an expertise in connecting strong creative and a deep understanding of consumer culture and insights, he often leads brands, teams and thought leaders deep into the adventurous waters of the creative process.
Turns out that Ben is also known as one of the world's greatest parallel parkers among average drivers. And he's very proud of this.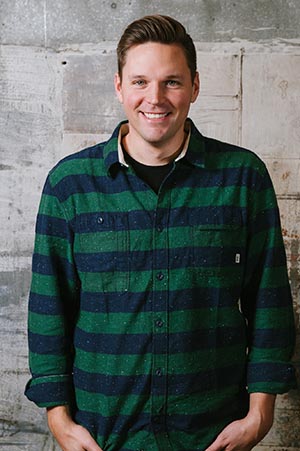 Special thanks to our sponsors:



Parking Map There will be a few reserved spots marked with orange safety cones. Guests will stop, move the cone, then park.