Description
It is with great priviledge to announce that we will be having our State of the Crypto & Blockchain Meetup on 23 Mar 2019. The gathering aims to build up Infrastructure of the Community Economy where Everyone Should Benefit Directly from Economic Growth and also to welcome new members to our foundation.

It will be a joyous night for us to enjoy with members from all over the world. We are thrilled to announce that our Founder (aka Super Founding Core Node) Mr. Lee Willson will join us at this gathering!
Please do RSVP as soon as possible. Spaces are limited. Thanks.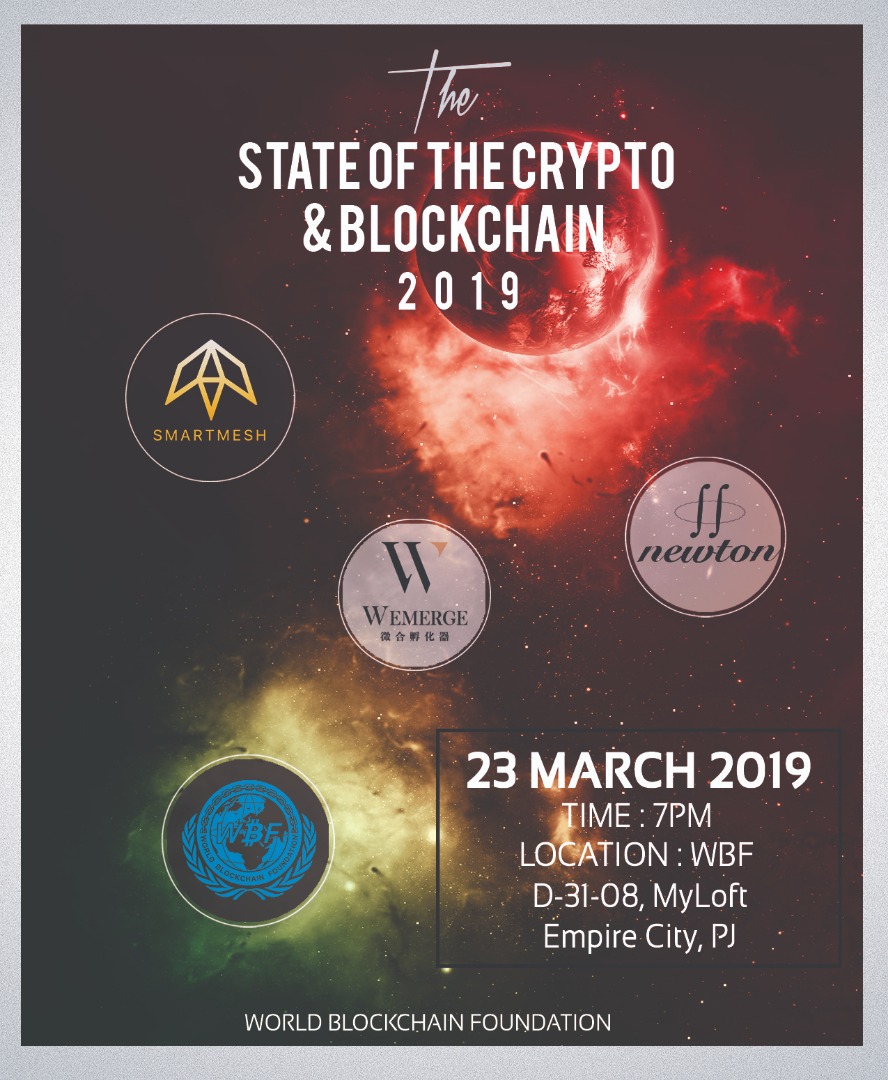 We have invited Blockchain speakers, and Blockchain enthusiasts to our State of the Crypto & Blockchain Meetup, we are looking forward to meet you and have great catch up session in the gathering.
Entry is FREE OF CHARGE.
Only tea & coffee be served.

See you! ^^