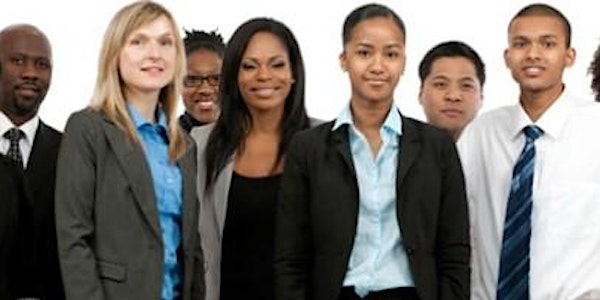 State of Rhode Island - Diversity Business Enterprise Forum
Event Information
Location
The VETS
1 Avenue of the Arts
Providence, RI 02903
Description
The State of Rhode Island announces its first "Diversity Business Enterprise Forum" to connect diverse business owners with resources and opportunities to grow their business through Government Procurement. The forum is hosted by the Department of Administration, Office of Diversity, Equity and Opportunity's Minority Business Enterprise Compliance Office (MBECO) and Supplier Diversity Office (SDO), in partnership with Oasis International, Progreso Latino, Rhode Island Black Heritage Society, Center for Southeast Asians, Center for Women & Enterprise, African Alliance of Rhode Island, Rhode Island Black Contractors Associations, Urban Ventures, Rhode Island Black Business Association, Rhode Island Indian Council, and NAACP/Providence Branch.
The event will feature a business networking opportunity, entitled: "The Procurement Exchange" from 1:00 p.m. – 4:00 p.m., where vendors will be able to have a face-to-face conversation with several State agencies, quasi-state agencies, and prime vendor procurement officials about current and future projects, and opportunities to contract with these entities. The event will also feature three workshops:
"How To Do Business with the State of Rhode Island" 1:00 p.m. – 1:45 p.m.
"How to Apply for MBE, WBE, DBE, ACDBE, 8(A),
VOSB, and SDVOSB Designation" 2:00 p.m. – 2:45 p.m.
"Financing Your Business" 3:00 p.m. – 3:45 p.m.
Registration and Check-In will be from 12:00 p.m. - 12:30 p.m., followed by Opening Remarks in the Auditorium at 12:30 p.m.
This event is free and open to the public. However, space is limited, particularly for the workshops, so pre-registration is required.
Individuals requiring reasonable accomodations in order to participate in the forum should contact Ms. Krystal Waters at (401) 222-6398 (voice) or #711 (R.I. Relay) at least five (5) business days prior to the event.
Date and time
Location
The VETS
1 Avenue of the Arts
Providence, RI 02903