Description
State of Renewable Energy in the Region: A Focus on Wind and Solar

Event Sponsors:
Gold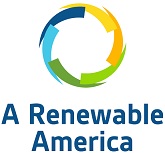 Supporter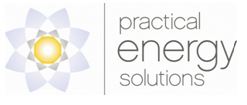 Non-Profit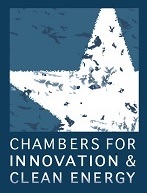 Featured Panelist:
Hayley Book, Deputy Policy Director, Pennsylvania Department of Environmental Protection
Hayley Book is the Deputy Director for the Policy Office at the Pennsylvania Department of Environmental Protection. In this capacity, Hayley leads the Department's efforts on energy policy matters working with the Office of Pollution Prevention and Energy Assistance to reduce pollution and save energy through the deployment and use of innovative environmental and advanced energy technologies, including renewable energy. Hayley also serves at the Executive Director of the Pennsylvania Energy Development Authority (PEDA) an independent public financing entity that finances clean and advanced energy projects in Pennsylvania.
Hayley is a returned Peace Corps Volunteer and holds a Master's of Public Administration in International Management from the Monterey Institute of International Studies and a Bachelor's of Science degree in Environmental Policy Analysis and Planning from the University of California at Davis.
Abby Watson, Government Relations Manager, Gamesa & Women in Wind Energy

Abby Watson manages all aspects of government and institutional relations for Gamesa in North America. Covering policy and regulatory issues in all fifty states and Canada, she spends a lot of time on the road and very little time at the office. Abby is a native of central Maine, where she developed a strong appreciation for the natural environment and the need for conservation. After studying geology and environmental science at Bryn Mawr College for two years, family changes prompted her to shift gears and move directly into the workforce. For ten years, Abby has worked with nearly every type of renewable energy from nearly every perspective – development, construction, risk management, project management, manufacturing, sales, and policy. In her five years' experience at Gamesa, she moved from managing landowner relationships during development, to the sale of spare parts in support of its non-warranty fleet, and finally took a role of Government Relations after completing her degree in Energy and Sustainability Policy at Penn State University. Hobbies include canoeing in the boat she built herself, finding creative applications for her CSA vegetable box, and leading the new Philadelphia chapter of the Women of Wind Energy.
Lisa Jacobson, President, The Business Council for Sustainable Energy
Lisa Jacobson serves as the President of the Business Council for Sustainable Energy (BCSE) and manages the day-to-day operations of the organization. Ms. Jacobson has advised states and federal policymakers on energy, tax, air quality and climate change issues. She is a member of the Department of Energy's State Energy Efficiency steering committee. Ms. Jacobson has testified before Congress and has represented clean energy industries before the United Nations Framework Convention on Climate Change. Prior to her position with the BCSE, Ms. Jacobson was a legislative aide to the U.S. Congress; received a Masters in International Relations from the London School of Economics and Political Science; and a Bachelors degree in Political Science from the University of Vermont.
Additional Speakers Include: Nancy Kunkle, Smart Energy Initiative and Joy Bergey, A Renewable America
Presentation Topics:
Overview of Key Solar and Wind Projects in the State
How will our regional energy sector help achieve Pennsylvania climate goals
Current trends and innovations in wind, solar, and other renewable energy technology compared to gas and nuclear
Wind energy investment trends
Light refreshments and networking will begin at 8:00 AM. The program will begin at 8:30 AM.
Date and Time
Location
Chester County Economic Development Council
737 Constitution Drive
Exton, PA 19341