Description
Government and agency staff members can register with their .gov email and use the code "CS.GOV17" for discounted tickets.
Groups of 3 or more will receive a discount on each ticket by using the code "GROUP3".
Members of the press are invited to attend. Please contact Jenny Wu at jwu@cityandstateny.com for details.
---
State of New York Finance provides for an educational day with the City and State's finance experts, policy leaders responsible for expense, cost, investment and fiscal challenges in government. We have 5 short Power Panels on New York's major financial issues including security, health care, infrastructure pension funds and nonprofits. Each will provide information to government finance professionals and an opportunity to hear from the experts in each field
The New York State of Finance will bring together over 250 industry professionals from across the state to engage in these important conversations. If you are involved in NY's finance, budgeting or investment system this is a must-attend event.
---
Thank you to our sponsors!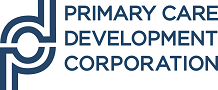 For more information on programming and speaking opportunities, please contact Lissa Blake at lblake@cityandstateny.com or call 646-517-2741.