State of Geriatric Care Conference: Clinical Update

Saturday, November 16, 2013 from 8:30 AM to 4:00 PM (EST)

Jacksonville, FL
Event Details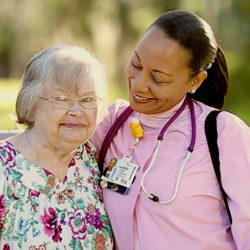 Baptist Health's inaugural State of Geriatric Care – Clinical Update:
The all-day symposium will feature local and national experts speaking on the latest evidence-based practices and issues in caring for our older adults. Topics include strategies for physicians to thrive in the changing healthcare environment, managing dementia patients in a primary care practice, and understanding when and how to begin discussions on advanced care planning with patients and family members.
The program will also feature a look into how physicians can partner with their geriatrician to ensure medical care is targeted to the body, mind and soul of older adults as our population ages.
Who Should Attend:
Physicians, psychologists, physician assistants, ARNP's, pharmacists, occupational therapists, physical therapists, speech therapist, clinical nurse specialist, social workers and case managers, nutritionist, administrators.
Objectives:
At the end of this symposium, participants should be able to:
Understand the changing healthcare environment as it relates to the geriatric population and strategies to thrive in the environment
Prognosticate functional decline in older adults to begin discussion on end-of-life options. Have an understanding of what is POLST (Physicians Order for Life Sustaining Treatment) and how it can be used as a tool for documenting patient choices.
Apply geriatric approach to assess and manage dementia in outpatient setting
Speakers
Michael Hubbel, MBA
Senior Director, Health Care Advisory Board
Chicago, IL
Michael Hubbel received an MBA from the University of North Carolina and a BA from the University of Georgia. He is a Senior Director and a national spokesperson for the Advisory Board Company, a for-profit, publicly-traded research firm serving more than 2,600 of America's leading hospitals and health systems. In this capacity, he presents the firm's findings on frontier strategic and clinical best practices. Michael's areas of focus include general health administration and management, health system economics, and health policy. He is a lecturer for the flagship Health Care Advisory Board program in addition to the Philanthropy Leadership Council and the Advisory Board's international division.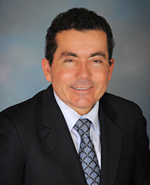 Daniel Hoefer, MD
CMO, Outpatient Palliative Care
Sharp Health and Hospice Care
San Diego, CA
Dr. Daniel Hoefer is the Chief Medical Officer for Sharp HealthCare's outpatient palliative care program, Transitions and Associate Medical Director for Sharp HospiceCare.   In addition, he is a board certified family practice physician, board certified in Palliative Medicine and is part of Sharp Rees Stealy Medical Group in San Diego. Dr. Hoefer is an EPEC trained physician who has been the visionary for the development of an evidence-based disease management care model for late stage illness.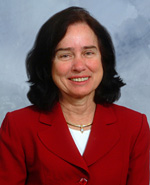 Judith Black, MD, MHA
Medical Director, Senior Markets
Highmark, Inc.
Pittsburgh, PA
Dr. Black has been the Medical Director for Senior Markets at Highmark, Inc. since 1998, an independent licensee of the Blue Cross and Blue Shield Association. A practicing fellowship trained geriatrician, Dr. Black brings over 35 years of medical experience to her position and also holds a master's degree in health administration. She serves as a faculty member of the Consortium Ethics Program and is a Clinical Associate Professor of Medicine at the University of Pittsburgh, School of Medicine. Dr. Black attended medical school at University of Pittsburgh School of Medicine and graduated cum laude.
A long-time advocate of appropriate end-of-life care, she was invited in 2005 to serve on the Governor's Task Force for Quality at the End-of-Life in Pennsylvania and in 2007 was appointed by the secretary of the Department of Health to serve on the Patient Life Sustaining Wishes Committee to assist in determining the advisability of using a standardized form to define the scope of patients' life-sustaining medical treatment.  She is the Pennsylvania representative to the National POLST Paradigm Task Force and in the past participated in the Robert Wood Johnson Foundation's Project Death and Dying in America.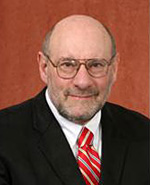 Marshall D. Kapp, JD, MPH
Director, Center for Innovative Collaboration in Medicine and Law
Florida State University College of Medicine
Tallahassee, FL
Marshall B. Kapp was educated at Johns Hopkins University (B.A.), George Washington University Law School (J.D. with Honors), and Harvard University School of Public Health (M.P.H.). He is the Director of the Florida State University Center for Innovative Collaboration in Medicine and Law, with faculty appointments as Professor, Department of Geriatrics, FSU College of Medicine, and Professor of Medicine and Law in the FSU College of Law. He also is affiliated with the FSU Pepper Institute on Aging and Public Policy. He is a Fellow of the Gerontological Society of America and of the American College of Legal Medicine and served as Secretary of the American Society on Aging from 2003 to 2006. In 2009, he received the American College of Legal Medicine Gold Medal, the highest award given by ACLM for service, professionalism, and dedication to the field of legal medicine.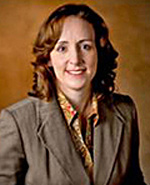 Rosemary D. Laird, MD, MHSA
Medical Director, Healthfirst Aging Institute
Cape Canaveral, FL
Rosemary Laird graduated from Georgetown in 1991 and completed Residency in Internal Medicine at the University of Chicago, and a Fellowship in Geriatrics at the University of  Kansas and remained there as Associate Professor of Medicine. In 2000 she completed a Masters in Health Services Administration from the University of Kansas. In 2002 she moved to Brevard County and became the founding Medical Director for Health First Aging Services. In addition to developing medical services for seniors, she has been active in creating support services for family caregivers of older adults.  She received the "2013 clinician of the year" award from the American Geriatric Society. She is one of the authors of the caregiver support book called "Take Your Oxygen First: Protecting Your Health and Happiness While Caring for a Loved one with Memory Loss."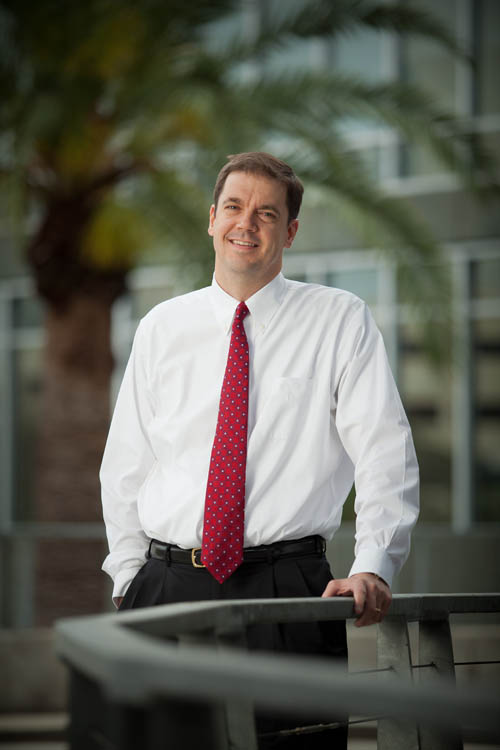 Peter McGraw, MD, Neuroradiologist, Baptist health
Mori Beans and Brooks, P.A
Jacksonville, FL
Dr. Peter McGraw completed his Medical School at the University of Alabama.
Dr. McGraw has special fellowship training in Neuroradiology and is a senior member of the American Society of Neuroradiology. Dr. McGraw is also Board Certified in Diagnostic Radiology. Prior to joining Drs. Mori, Bean & Brooks in 2003, Dr. McGraw was an instructor at Duke University in Durham, NC.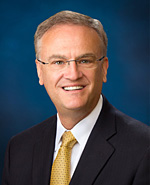 A. Hugh Greene, FACHE
President, CEO, Baptist Health
Jacksonville, FL
Hugh Greene is the President and Chief Executive Officer of Baptist Health, a comprehensive community-based health system that is comprised of five hospitals. Mr. Greene holds a master's degree in Health Administration from the Medical College of Virginia and a master's degree of Divinity from the Southern Baptist Theological Seminary in Louisville, Kentucky. He is a Magna Cum Laude graduate of Wake Forest University. Mr. Greene is the immediate past chair of the Florida Hospital Association Board and was named "Grassroots Champion" for Florida by the American Hospital Association. Mr. Greene is also very active in civic affairs, serving as Vice-Chair of the Board of Trustees for the University of North Florida, chair of Jacksonville Chamber of Commerce, Chair of Board of Trustees of United Way of Northeast Florida, and chair of the Cornerstone economic development. He received many awards to include, induction into the First Coast Business Hall of Fame, the Excellence in Healthcare Award for his efforts on behalf of healthcare for the homeless, the Leadership Jacksonville 2006 Community Trustee Award, and the recipient of the Humanitarian Award by One Jax.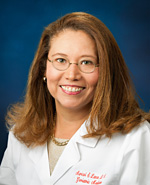 Marisol Lance, DO
Medical Director, AgeWell Center for Senior Health
Jacksonville, FL
Dr. Marisol Lance, a fellowship trained geriatrician joined the AgeWell Institute in August 2012 to help develop the AgeWell Center for Senior Health at Baptist Health. In 2001, after completing her residency and fellowship training at the University of Alabama, Dr. Lance was appointed as the Assistant Professor in Geriatric Medicine at the University of Alabama, School of Medicine and worked as a geriatrician at the VA hospital in Birmingham Alabama for more than ten years.
Dr. Lance believes the care delivery model for older adults requires significant emphasis on care coordination, medication management and active engagement of the patient and/or the family caregivers. At AgeWell, she leads a multi-disciplinary team that represents care team members across the care continuum to include a psychiatrist, care coordinator, clinical pharmacist, rehab therapists, nutritionists, home health and inpatient eldercare advocates. Her vision is to develop an integrated care delivery system for older adults with complex health care needs that spans across the care continuum and focuses on maintaining functional independence for the older adults and improves quality of life for both older adults and their caregivers.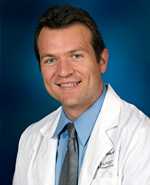 Adam Dimitrov, MD
Physician, Baptist Primary Care
Chair, Baptist Primary Care's Patient-Centered Medical Home
Jacksonville, FL
Adam Dimitrov earned his medical degree from the University of Miami School of Medicine. He completed his training in family medicine at Franklin Square Hospital in Baltimore, where he served as chief resident and later joined the teaching faculty. During his time on faculty, he received a number of teaching awards, including the "Family Medicine Education Consortium's Emerging Leader Award." As a family physician with Baptist Primary Care in Ponte Vedra Beach, FL, Dr. Dimitrov provides a broad scope of clinical services, from the care of children to geriatrics. He is also the Chair of Baptist Primary Care's Patient-Centered Medical Home Task Force.
Agenda:
Registration

Welcome / Opening remarks
A. Hugh Greene, FACHE

Thriving in the Affordability Environment
Michael Hubbel, MBA

Prognostication of functional decline
Daniel Hoefer, MD

Physician Orders for Life-Sustaining Treatment (POLST)
Respecting Wishes Across Care Settings
Judith S. Black, MD, MHA

Understanding and Managing the Legal Aspects of End of Life Medical Care in Florida
Marshall B. Kapp, JD, MPH

Panel Discussion of Advanced Directives/ Advanced Care Planning:
Dr. Kapp, Black, Hoefer

Lunch / Vendor visitation

"Tell Dr. Jones My Mother Keeps Repeating Herself"
Managing Dementia in Primary Care Setting
Rosemary D. Laird, MD, MHSA
"A Review of Neuroimaging in Patients with Dementia."
Peter McGraw, MD, Neuroradiologist, Baptist health, Mori Beans and Brooks, P.A.
A Health System's Approach to meeting the Challenges of Senior Care in NE Florida
Richard Glock, MD
Marisol Lance, DO
Adam Dimitrov, MD

Closing Remarks & Adjourn
NOTE: THE BALLROOM AT UNF/UNIVERSITY CENTER CAN BE COLD, PLEASE BE SURE TO BRING A SWEATER OR JACKET WITH YOU SO YOU'LL BE COMFORTABLE FOR THE DURATION OF THE PROGRAM.
HOTEL INFORMATION:
BAPTIST AGEWELL INSTITUTE: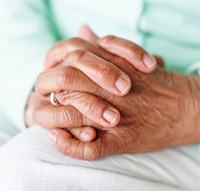 Baptist Health is taking a proactive approach to helping people in our community maintain their quality of life as they grow older, by forming the AgeWell Institute of Baptist Health. The goal of the AgeWell Institute of Baptist Health is to maintain older adults' functionality and independence through care provided by physicians and staff with specific experience in gerontology – the physical, cognitive and social issues that impact the lives of older adults.
"We're transforming the culture of our organization and the way we deliver services to ensure our care is sensitive to, and centered on, the specific needs of older adults," said A. Hugh Greene, president and chief executive officer, Baptist Health. Baptist Health was recognized as Best in our Region for geriatric care by U.S.News & World Report, and the AgeWell Institute of Baptist Health deepens this commitment to older adults and extends far beyond the usual support groups, clubs and amenities that community hospitals typically offer older adults.
As the only comprehensive geriatric program in our region, the AgeWell Institute of Baptist Health provides programs tailored specifically to the unique needs of older adults, such as frailty due to an unexplained decline in health, bladder health, memory disorders and mobility and balance. The institute will offer complementary services to enhance, in partnership with physicians in Northeast Florida, care to older members of the community.
Visit the Baptist AgeWell Institute website.
Social Workers –
"Baptist Health System is approved as a continuing education provider by the Florida Board of Clinical Social Work, Marriage and Family Therapy, and Mental Health Counseling.  Provider # 850.  Expires March 2015.   Approved for 5 CEUs: 2 General Administrative, 3 General"
Nursing –
CNE: 5.0 hours; CNE is provided by Baptist Medical Center Provider # 50-3796
CME -
Baptist Health is accredited by the Florida Medical Association to provide continuing medical education for physicians.  Baptist Health designates this educational activity for a maximum of 5.0 AMA PRA Category 1 Credits ™.  Physicians should only claim credit commensurate with the extent of their participation in the activity.
CANCELLATION POLICY:
To accommodate others who may wish to attend this event, we ask that all cancellations and refund requests be submitted by November 8th through Contact the Host.
DISCLAIMER:
Views and conclusions expressed in this program are those of the presenters(s) and not necessarily those of the employees, administration or medical staff of Baptist Medical Center.  All material presented in this program is provided for information only, and may not be construed as professional advice.  Use of Baptist Medical Center's facilities for this presentation does not imply endorsement of any product, service or opinion discussed.
PRIVACY DISCLOSURE:
All faculty participating in continuing medical education activities sponsored by Baptist Health are required to disclose to the audience whether or not they do or no not have any real or apparent conflict(s) of interest or other relationships to the content of their presentation(s).
Baptist Health has engaged EventBrite, an unaffiliated company, to provide a convenient event scheduling and processing service for our patients. Any information that you enter into EventBrite is governed by the EventBrite Privacy Policy and the EventBrite Terms of Service Agreement.
When & Where


University Center at UNF - Board of Trustees Room
12000 Alumni Drive


Jacksonville

,

FL

32224

Saturday, November 16, 2013 from 8:30 AM to 4:00 PM (EST)
Add to my calendar
Organizer
Baptist Health
Baptist Health is the only nonprofit, mission-driven, community-owned healthcare system in North Florida. We are here to serve the community's needs with the area's most comprehensive healthcare network, providing a full spectrum of high-quality clinical services across the continuum of care to support your family's health and wellbeing at every stage of life. Noted by our community for having the best doctors, best nurses and best overall quality, our circle of care is unlike any other in our region.