State of Charge: Updates & Trends in EV Battery Tech

Thursday, May 26, 2016 from 3:00 PM to 5:00 PM (PDT)
Event Details
The growth of the electric vehicle market depends on many factors, but battery technology is often pointed to as one of the most important. There is some great news to highlight - a 2015 paper found that the average cost per kilowatt hour of electric vehicle battery storage had decreased from $1,000 in 2007 to $300 in 2014, and estimated the downward trend would continue. Yet much more research and development is needed and underway to improve battery technology, with the goal of making electric vehicles more affordable and more convenient to drivers.

The US Department of Energy's Vehicle Technologies Office (VTO) and the Departments network of National Laboratories are very active players in this area. The Office's research has, for example, helped develop the lithium-ion battery technology used in the Chevrolet Volt - technology now being used in a variety of hybrid and plug-in electric vehicles coming on the market now and in the future.
Our May speaker will be Dr. Vincent Battaglia of the Lawrence Berkeley National Laboratory's (LBNL) Energy Storage Group. As Head of the Electrochemical Technologies Group, he manages the research group at LBNL whose main emphasis is the development and testing of battery electrodes for EV, PHEV, and HEV applications. Dr. Battaglia will share the latest updates, insights, and predictions on electric vehicle battery technology, based on his many years of directing research and tracking broader industry trends in this space.
Our May event will also feature a local player in the battery R&D space: Doug Morris, Founder and CEO of Polaris Battery Labs. His lab offers full cell processing capabilities with testing and advisory services, and works with a variety of sectors, including the electric vehicle industry. Mr. Morris will discuss some of the work his lab has done in this space and his observations about key trends.
Speaker Biographies: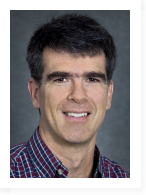 Dr. Vincent Battaglia, Head of the Energy Storage Group, Lawrence Berkeley National Laboratory
Dr. Battaglia manages the Electrode Architecture research group at LBNL whose main emphasis is the development and testing of battery electrodes for EV, PHEV, and HEV applications.  This involves everything from developing electrode formulations with appropriate compromises in energy density and cycle life, to testing under vehicular conditions, to identifying failure modes, to predicting battery life.

Vince received his B.S. from the Johns Hopkins University in Baltimore, Maryland, and his Master's degree in Chemical Engineering from the University of California at Berkeley.  He has been working in the field of batteries since obtaining his Ph.D. in Chemical Engineering, also from the University of California at Berkeley.  Upon graduating, his first professional position was with Argonne National Laboratory where he worked for 6 ½ years on two EV battery systems: LiAl/FeS2 and Li-polymer.  This was followed by 7 years on assignment with the DOE in Washington, D.C. where Vince served as Technical Coordinator of Research and Development for the Office of Advanced Transportation Technologies. Vince assists the Department of Energy (DOE) on the U.S. Advanced Battery Consortium Technical Advisory Committee in the development of battery test manuals.   He holds two patents and has written over 75 publications.
Doug Morris, Founder and CEO, Polaris Battery Labs


Mr. Morris has over 30 years experience in the telecommunications, components, battery, and energy storage industry. Prior to working at Polaris Labs, Doug was Vice President of Operations at Enevate, a developer of advanced silicon anodes for smart phone applications, where he was responsible for supply chain, quality and manufacturing for the company. Doug has also held various executive, management, and engineering positions over his 21 year career with Motorola where he was Vice President and Director of Engineering, Quality, and Supply Chain Management for the Energy Systems Group. Doug was also a founder of Motorola's Product Testing Services business, and established EnerSol Consulting Services in 2003. Doug has been awarded 5 patents, with an additional 4 patents pending, and holds a Bachelors Degree in Physics from Sonoma State University.
Event Supported By:

Have questions about State of Charge: Updates & Trends in EV Battery Tech?
Contact Forth
When & Where

Kell's Irish Pub
112 Southwest 2nd Avenue
Portland, OR 97204


Thursday, May 26, 2016 from 3:00 PM to 5:00 PM (PDT)
Add to my calendar
Organizer
Forth
Forth (formerly Drive Oregon) is advancing smart, electric and shared mobility in the Pacific Northwest through innovation, demonstration projects, advocacy and engagement. Forth manages and operates the Go Forth Electric Showcase in downtown Portland, OR. 
State of Charge: Updates & Trends in EV Battery Tech