State of Black California: Ten Years Later - An Informational Briefing
Description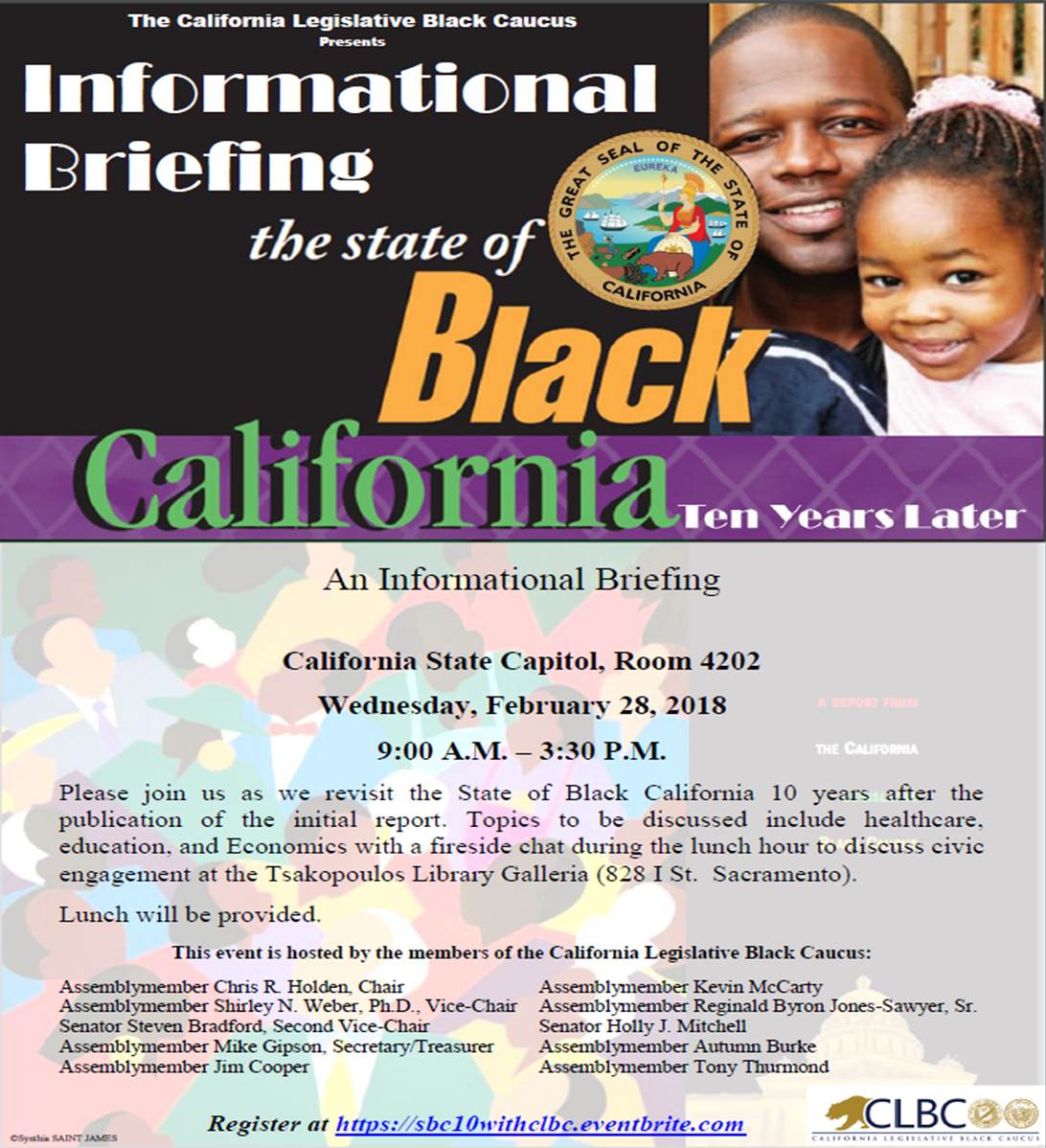 The State of Black California: 10 Years Later
An Informational Briefing
California State Capitol, Hearing Room 4202
Wednesday, February 28, 2018
9:00 A.M. – 3:30 P.M.

Please join us as we revisit the State of Black California 10 years after the publication of the initial report. Topics to be discussed include healthcare, education, and Economics with a fireside chat during the lunch hour to discuss civic engagement at the Tsakopoulos Library Galleria (828 I St. Sacramento). Lunch will be provided.
At the conclusion of the briefing, join us and AARP for a free screening of the movie MARSHALL with complimentary refreshments!
Prior to the start of the film, a brief panel discussion with the California African-American Judges to discuss some of the various issues faced primarily by African Americans in the Judicial system.
Doors will open at 5:00PM with the panel discussion from 5:30-6:15PM.
The film will begin promptly at 6:30PM.
Tickets are required. Entry and refreshments are on a first come, first served basis. Get there early to secure your seats!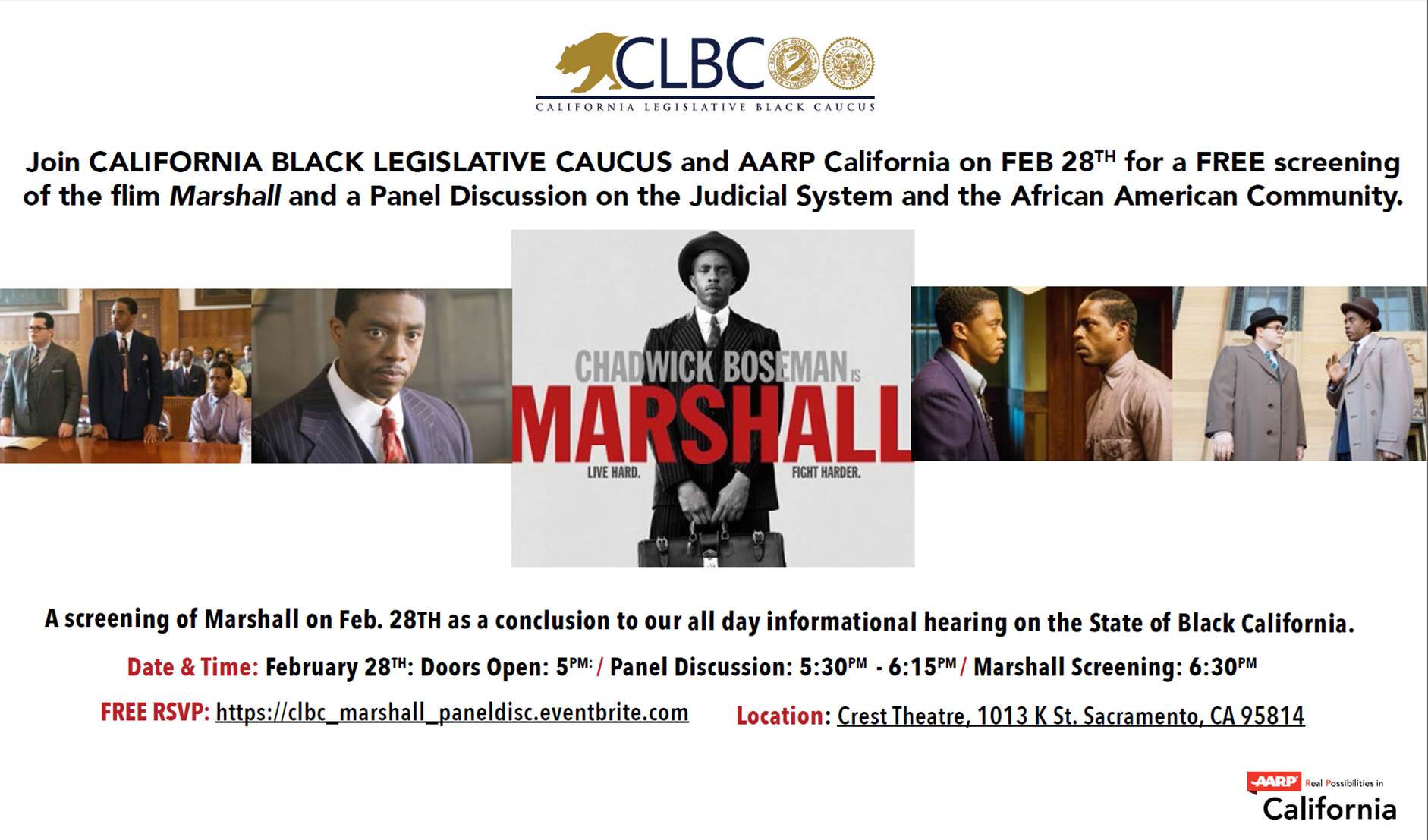 This event is hosted by the members of the California Legislative Black Caucus:
Assemblymember Chris R. Holden, Chair
Assemblymember Shirley N. Weber, Ph.D., Vice-Chair
Senator Steven Bradford, Second Vice-Chair
Assemblymember Kevin McCarty
Assemblymember Jim Cooper Assemblymember Mike Gipson
Assemblymember Reginald Byron Jones-Sawyer, Sr.
Senator Holly J. Mitchell
Assemblymember Autumn Burke
Assemblymember Tony Thurmond