Description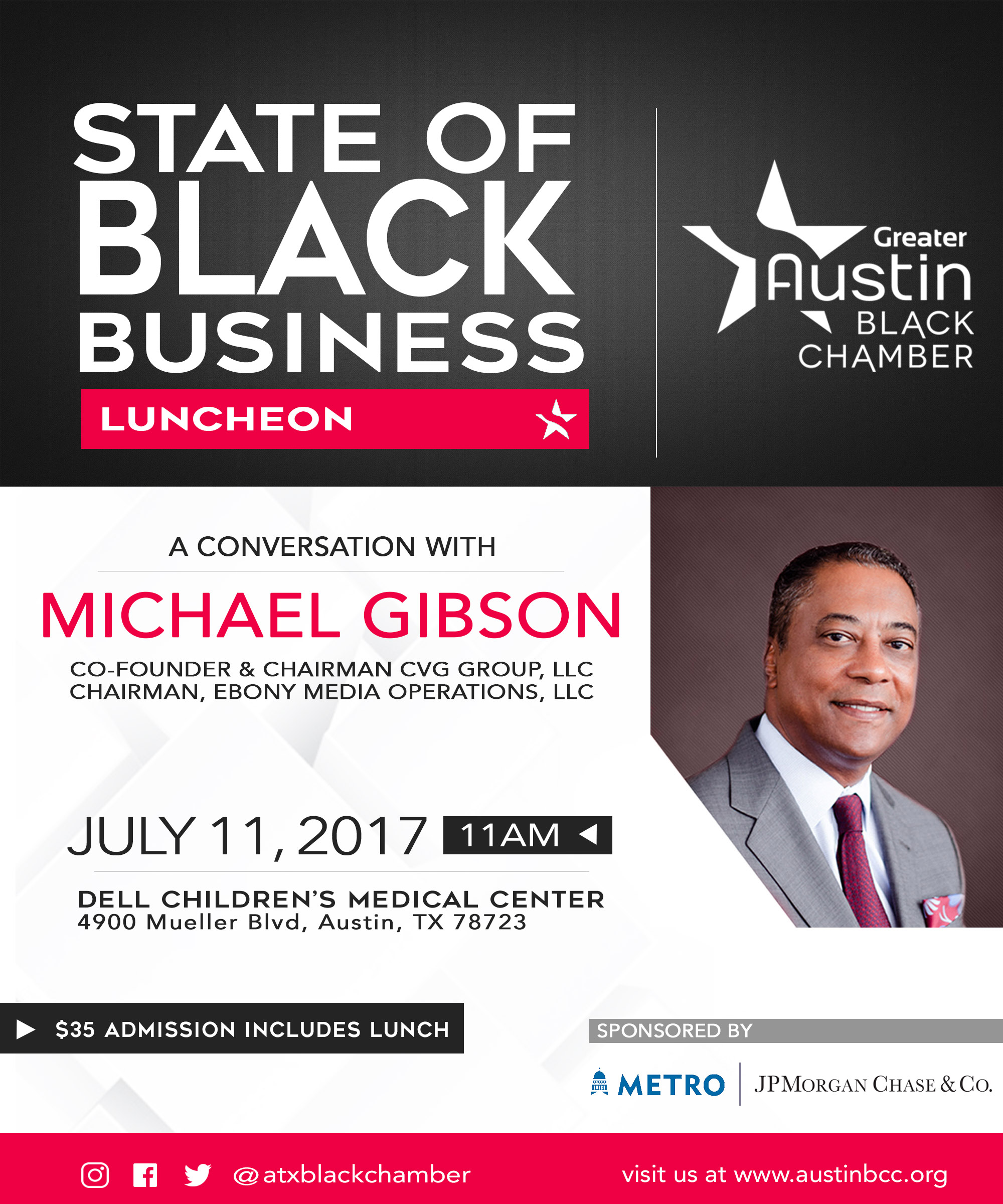 The Greater Austin Black Chamber of Commerce is pleased to announce Michael Gibson, Chairman of EBONY Media operations as the keynote speaker for the 2017 State of Black Business Luncheon.
Mr. Gibson has held various executive level positions with a range of corporations including, IBM, Sanmania-SCI, Boxx Technologies, Augmentix, Heatwave Interactive, an Austin-based gaming company, and Calxeda. He is the co-founder and Chairman of Clear View Group LLC, co-founder of KMM investments and serves on the boards of Advantis Healthcare Solutions, Heatwave Interactive and the Gamma Gamma Foundation, a non-profit that supports programs for underserved youth.
This lunchtime conversation will feature Mr. Gibson sharing moments from his entrepreneurial journey, tools for success and strategies for growth.
GABC President & CEO Tam Hawkins will sit down with Mr. Gibson to have an engaging conversation on economic growth and withstand challenges within the Black business community. "Mr. Gibson is an ideal speaker for this conversation having over 25 years of experience creating, developing, and managing successful businesses in industries ranging from consumer electronics and video gaming to real estate and logistics and fulfillment", says Tam Hawkins. "We want this conversation to encourage our community to see entrepreneurship and Black business ownership as a viable tool for building wealth in the Black community."