Description
[ValleyML.ai] State of AI and ML-December 2019
Attend and learn to know the state-of-the art advances in AI technology from the industry leaders.
Please visit this event page for more details.
In this event as part of series of regularly planned events, we plan to cover the state-of-the art advances in AI technology. Entire Program schedule along with speaker bios and talk abstracts can be downloaded here as a PDF
Receive IEEE PDH Certificate from IEEE Continuing Education.
SF Bay ACM is a publicity sponsor.
ValleyML Committee: See https://www.valleyml.ai/committee
ValleyML Industry Advisory Board (IAB): https://www.valleyml.ai/industry-advisory-board
FAQs
What are my transportation/parking options for getting to and from the event?
Please consult Google maps for transportation options. Also there is enough parking at the venue.
Will the attendees get IEEE Certificate for Professional Development Hours for this event?
Yes. This event is reviewed and approved by IEEE continuing Education. Note that there is no additonal fee for doing the paperwork and the certificate for paid attendees. However there is an additional fee of $25 for attendees with student and free tickets as this is a mandatory fee charged by IEEE Continuing Education. Please contact us at the email from which your Eventbrite registration ticket is sent. Apollo AI, who is an approved IEEE Certificate Provider, is working with IEEE (https://www.ieee.org/education/continuing-education.html) to provide this. We will send instructions to the attendees after the course on the form that need to be filled. An example of IEEE Certificate is provided here: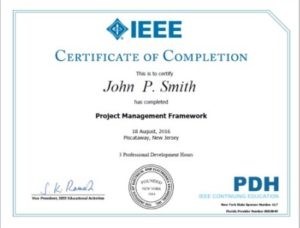 IEEE Certificates guarantee that education program meets IEEE standards, and offers some of the most relevant content that engineers need to stay ahead.
IEEE Certificates will help technical professionals:
Gain a competitive advantage

Update their knowledge and skills

Build professional credibility

Earn the CEUs/PDHs they need to keep their licenses current
A not-for-profit organization, IEEE is the world's largest technical professional organization dedicated to advancing technology for the benefit of humanity.
Please see this https://www.ieee.org/education/certificates/ceus-faqs.html for more information on IEEE Certificates.


What is ValleyML.ai?
Valley Machine Learning and Artificial Intelligence (ValleyML.ai) is the most active and important community of ML & AI Companies and Start-ups, Data Practitioners, Executives and Researchers in the Silicon Valley. ValleyML.ai bring together business leaders and applied machine learning and deep learning practitioners. We collaborate with other non-profit professional organizations such as SF Bay ACM, IEEE Silicon Valley AI/CS/CAS/ITSoC/RAS/SSCS Chapters and other AI related organizations bringing a series of regularly planned events, seminars, conferences, and workshops. We plan to cover the state-of-the-art advancements in AI technology. We have deeply discounted tickets for IEEE/ACM students, members in transition and discounted tickets for IEEE/ACM members. Events sponsored by corporations or organizations may charge the attendee fees to cover the expenses (such as venue, refreshments, speaker fees, preparation fees for course materials and software, revenue sharing with other non-profits such as SF Bay ACM who helps on publicity) associated with the event. Attendees for most of the workshops get IEEE Certificates for Professional Development Hours if the courses are organized by Approved Provider of IEEE Certificates. Each event would be financially sponsored and organized by a corporation or an organization working on ML/AI. ValleyML.ai focuses on designing the overall technical program and the speaker selection. Please see our past events at https://www.valleyml.ai/past-events

What are your next events?
Visit our website valleyML.ai to learn about our next events.
You can signup for our mailing list on the website to get informed on our next events.
Join our meetup to engage in discussions with fellow attendees and speakers
What is the advantage of joining your mailing lists or meetups?
We will post additional discount codes to both meetup and our mailing list in addition to the existing discounts. We will also post limited free tickets to these groups on first-come, first-serve basis.