State and Federal Laws for Worksite Lactation Support: What Employers Need...
Description

What Is It?*
A free event featuring a panel of experts will provide perspectives on worksite lactation support, including:
Legal Requirements under the Break Time for Nursing Mothers provision of the Fair Labor Standards Act by the United States Department of Labor (DOL)

Pregnancy and Lactation Discrimination Guidance under Equal Employee Opportunity Commission (EEOC) regarding rights of employees under Chapter VII of the Civil Rights Code

Employer Perspectives in Worksite Lactation Support

An overview of the Texas Mother-Friendly Worksite Program and Best Practices in Worksite Lactation Support

Tools and Resources, Worksite Lactation Policy and Program Development to Share back with Association Members
*One-on-one technical assistance provided to employers during complimentary light lunch.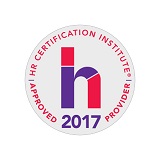 *HRCI Continuing education credits will be awarded (up to 3) for all attendees upon completion of forum
*A lactation room will be made available to those who need it. For any other specific accomodations, please email motherfriendlyworksite@uth.tmc.edu.