About this Event
Come geek out on eCommerce for a full day of Pecha Kucha presentations in Las Vegas
After a successful first annual StatBid Summit last year in Palm Springs the day before eTail West, we are taking StatBid Summit to Las Vegas to kick off ShopTalk. This year we will be even better with more e-commerce retailers and brands sharing their insights.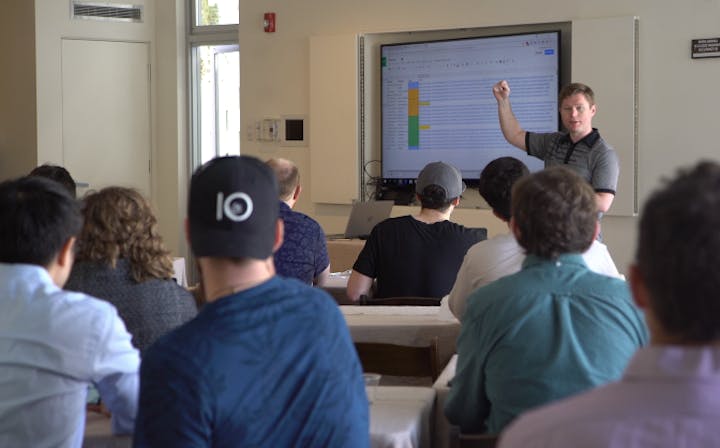 Location
Schedule
8:00am-9:00am - Breakfast
9:00am-10:00am - Keynote with Roy Steves
10:00am-11:00am - Session 1 & Round Table Discussion
11:00am-12:00pm - Session 2 & Round Table Discussion
12:00pm-1:00pm - Lunch
1:00pm-2:00pm - Session 3 & Round Table Discussion
2:00pm-2:15pm - Break
2:15pm-3:15pm - Session 4 & Round Table Discussion
3:15pm-5:00pm - Happy Hour
Speakers
Nathan Decker, Director of e-Commerce, evo.com
Darren Baldwin, Director of Development, Dungarees
Jaret Keniston, Sr. Data Scientist, StatBid
Roy Steves, Founder, StatBid
Todd Purcell, SVP, Superior Threads
Paul Benigeri, Head of e-Commerce, HVMN
Lou Doctor, President, Cart Logic
Jeff McRitchie, VP of e-Commerce, MyBinding.com
Tom Barr, Director e-Commerce, MonkeySports
Chris Bradley, Founder & CEO, Thalia Capos
Jimmy Ellis, Digital Marketing Strategist, Fracture
Wayland Wong, CEO, MarineDepot.com
Ken Tomita, Co-Founder & CEO, Grovemade
Bill Aicher, CMO, Royal Swimming Pools
And more to be confirmed...
Thank you to our sponsors!
GOOGLE, BIG COMMERCE, FRICTIONLESS COMMERCE, MARKETLYTICS, SHOPPER APPROVED, THE JIBE