Description
Blockchain is the most important new technology that most are still in the early stages of understanding.
Blockchain is constructing a more democratic and decentralized future, whose beneficiaries will range widely, anywhere from Syrian refugees to investment bankers. The World Economic Forum estimates that by 2027, 10% of global GDP will be stored on blockchain technology.
Rapidly evolving Blockchain technology and startups are poised to fundamentally change entire business models, fundraising models, business operations, payments systems, and more.
Startups from the Blockchain space are creating a whole new economy relying on the distribution of wealth. The token sales format is disrupting the traditional, exclusive startup investment scheme by lowering entrance barriers for investors and aligning interest among its founders, stakeholders, and future users.
Come learn the core basics of startup investment and see some of the leading players in the space discuss how crowd sales have overtaken venture capital as the main financial driver of innovation for Blockchain projects.
We will also create a dialog about the nascent industry's effect on venture capital, regulatory environments, as well as talks from projects of the past and the future in methodology and design.

Introduction to the Startup Token Network by Yacine Teraï, CEO of Startuptoken

'Token sales: Facts, Fiction and Future' by Eddy Travia, CEO of Coinsilium

Startups pitches of 12min followed by Q&A (see bellow)

Discussion Panel about Blockchain Market & Economy with Sasha Ivanov, CEO of Waves platform & Adam Efrima, co-founedr of Coindash.
So here are the Blockchain startups presenting their project: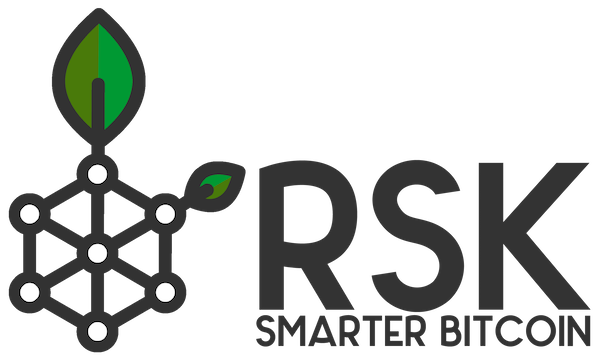 RSK is the first general purpose smart contract platform secured by the Bitcoin Network and aim to optimize cross-industry processes focusing on financial inclusion, public administration transparency, and IOT.
RSK side chain is about to empower the Bitcoin Blockchain. Considering current technology trends regarding SSD storage in network nodes, RSK network can withstand 400 tx/sec (simple payment transactions). However, RSK goal is to reach 2K transactions per second using its Lumino technology, which is a 2nd layer network that will be embedded on RSK's following release.

Diego will share RSK's vision of the Internet of Value and how decentralized blockchains with smart contract capabilities will transform our financial system and society as a whole by enabling global financial inclusion, new democratic political systems and the Internet of Things.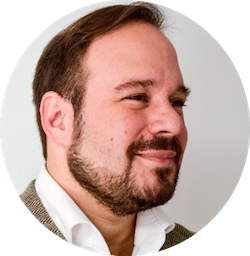 Diego was one of the pioneers of web development in Argentina and Latin America back in 1995 and he has a leading role in fostering Bitcoin technology in Latin America since 2012. His most remarkable feature is his ability to understand disruptive technologies and turn them into usable tools for business and social transformation.

He is got in touch with Bitcoin in 2011 and since 2012 he decided to completely devote himself to the creation of the Argentinean and Latagrassrootsot communities, he co-founded Rootstock and Koibanx, both companies aim to turn the transformative potential of Bitcoin into a reality.
---

Pesabase is a remittance, payment and banking e-wallet solution that uses the OmiseGo and Ethereum blockchain to provide financial simplification and inclusion in Africa.

01.Low cost Remittance between all users locally and across countries and continents
02.No Bank Account needed, simple token based reserves across the platform
03.Cheap customer payments for small to large businesses in Africa
04.Instant settlement, pickup and deposit cash at all agent locations
05.Loyalty points and Rewards for consistent use of the Pesabase platform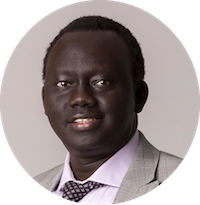 Nhial Majok, is the founder and visionary behind Pesabase. Before founding Pesabase he spent the majority of his working career at IBM Australia where he held diverse senior IT leadership positions. Within the crypto community he was one of the founding members of the Melbourne Bitcoin Meet-up formed in 2013.
With roots in Africa, he has in-depth knowledge of both the financial services and the fintech innovation landscape in the region. Nhial has worked with governments and the private sector in Australia and abroad and has a strong international network.
---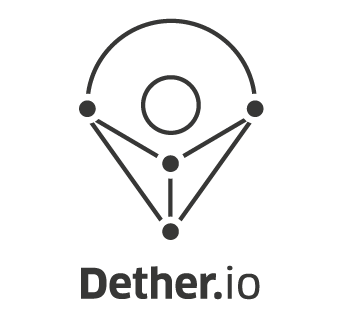 Buy and sell ether. Anywhere. Anytime. With cash.
The fastest and easiest way to buy ether for everyone
Dether offers the unique opportunity to have access to ether within minutes by using your phone and spending cash. Discover ether tellers, called tellers, near you on the Dether map, chat with them anonymously and buy ether safely, using your national currency.
Sell ether and make money
With Dether, any ether owner can become a teller and have an accessible way to make money. Ether sellers can become mobile ATMs by being on the Dether map and selling ether for fiat currency anywhere in the world at any time.
Spend your ether in shops all
over the world.
Discover physical stores accepting ether near you.
As Ethereum is exploding across the globe, more and more businesses are accepting ether. Whether you're looking for a sandwich shop in Bueno Aires, a deli in Melbourne or a camera in Japan, check out your Dether map to discover places near you where ether is now accepted.
Add your own business to the Dether map.
As a shop owner, let the whole world know that you're now accepting ether! As the number of ether buyers and tellers that use the Dether map will grow rapidly, physical stores are also able to be part of the ecosystem by being visible on the Dether map.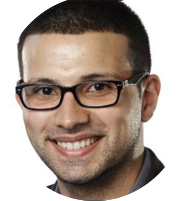 Hamid Benyahia
Hamid is a serial entrepreneur & startup coach driven by innovation and blockchain-based solutions. Involved in the Ethereum community since 2015, he has developed blockchain-based proof-of-concepts for top CAC40 companies and contributed to iExec blockchain startup as contractor. He has previously worked on blockchain-based international remittance solutions and advised blockchain startups, before realizing that a solution like Dether is missing.
---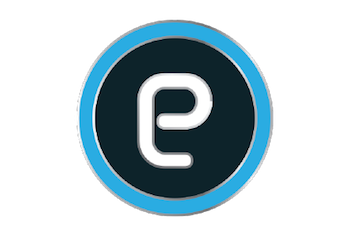 EnergiMine aims to decentralize the $2 trillion global electricity markets which are naturally closed and controlled by a handful of large players. Energy companies are currently incentivised to sell more energy and at the highest possible price.
The market for power (electricity) generation is naturally becoming decentralised, in that more and more individuals and businesses are generating their own energy through renewables. However, they are still selling this energy back to the big energy companies. Energi Mine is creating a platform that matches customers with smaller generators, as well as creating a global eco-system whereby users are rewarded with tokens (Energi Tokens – ETK)
for energy-efficient behaviour.
We believe that when it comes to energy, reward mechanisms must have a financial benefit to the user before behavioural change occurs. Therefore, we believe that the tokenisation of the market will be the only real driver to create a more energy-efficient system.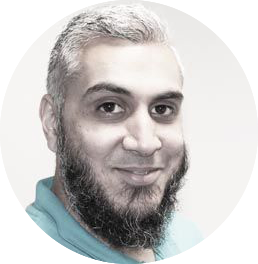 Omar has spent the last 12 years in the energy industry. He has traded throughout Europe for some of the largest energy companies in the world including Engie and Vattenfall. Having traded energy in both European and US markets, he went on to found two companies in the energy trading space, successfully exiting them before co-founding Energi Mine. Having managed an energy trading portfolio of more than €3 billion, he co-founded UK based Energi Mine after finding the energy markets were riddled with inefficiencies.
---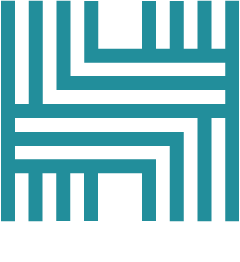 Hacken is the first custom-tailored decentralized token for cybersecurity professionals. It is based on Ethereum platform.
Hacken Ecosystem is a community driven business organization created to nourish the connection between blockchain and cybersecurity communities, promote hacker ethics and encourage legitimate research of computer networks and software.
Instead of profit-sharing or buy-back scheme, Hacken uses revolutionary burning model which makes it less volatile, ensures constant demand and controllable price of t he services within our Ecosystem.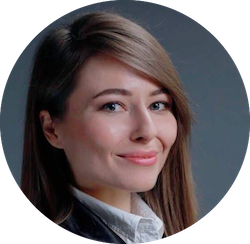 Olga Samoilova will be the speaker of the Hacken Project. More than 10 years of parliamentary debating- finalist and winner of several international debate tournaments. Currently She is a Student of the University of London MBA program. During the position in the Financial Holding Company "SCM' Olga has managed numerous cross functional projects in IT and IS.
In 2010 and 2011 Olga was preparing the Official Fan-Zone infrastructure of the Final part of UEFA EURO 2012 Football Championship
---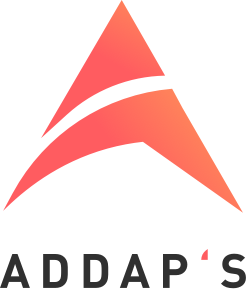 Addap's multi-browsing allows disposing, displaying and managing multiple web-content and web-apps sessions on an infinite scrollable board, all instantly and simultaneously active and visible. Each of these web elements operates as an independent browsing zone. The aggregated web elements form a dynamic personalised online environment that users may save and share. This technology provides unique benefits such as easy multi-screening and multi-tasking displays, smart multi-tabs capabilities, instant navigation between environments and the ability to share environments through social networks.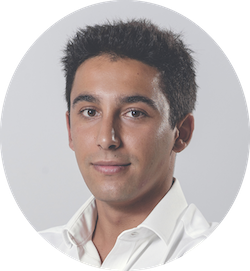 Daniel Febrero Martin - Co-Founder, CTO and COO
Daniel studied at the High School of Economics in Lausanne, Switzerland. Before joining ABT & Addap's, he worked for hedge funds and brokers as a full-stack contractor. Daniel developed a set of custom tools and algorithms in order to improve brokers daily productivity and trading. Daniel specialises in ERP and CRM full-scale development. He created the world's first trading bots for wine markets in 2010, and a portable scanner that maps and gives statistics about all mobile phones in the vicinity in 2012. He has been programming since the age of 12. During the last three years, Daniel has specialised in browsing tools and blockchain development.

Media sponsors