Description
Startups Magazine hosts its fourth launch party and issue of the year, celebrating all that is human in tech startups, get your free ticket now and join us for:
A glittering panel talk including Seedrs, Tech Talks and Makerversity
Free fizz + food
Goodie bags
The latest issue of Startups Magazine
Popup parade of the latest startup innovations and services




WIN 2 FLIGHTS WITH VIRGIN ATLANTIC
Fancy flying to Las Vegas for CES 2019? Or perhaps a trip to New York, Boston or Orlando? What about Delhi, Hong Kong or Barbados?
Well you're in luck. We've partnered up with Virgin Atlantic who are offering the chance to win 2 return flights from London to any of their destinations* at our event on the 22nd November 2018.
How can you gets your hands on those tickets? Well that's easy.
Grab your free ticket to Startups Magazine November event, then visit the Virgin Atlantic Flying Co team on the night to find out more.
⭐Keynote
⭐Panel Talk
Doors open at 6pm, and the evening kicks off at 6.30pm.
A great opportunity for relaxed networking between startups and startup services. Come and chill, swap business cards over free fizz and grab your free copy of the Startups Magazine.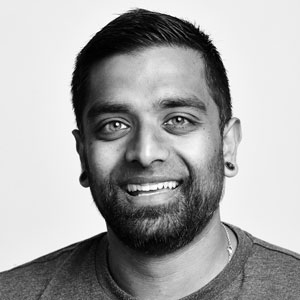 Opening keynote delivered by Sanj Surati, Tiger Heart
Sanj Surati is an award winning multi-disciplined Digital Atelier with over twenty years of experience within the music, fashion and luxury industries. London-based Sanj has been working within digital and technology since 1998. He has seen the cultural shift in human habit and behaviour as we all evolve into digital consumers. Some of his successes have been burgeoning, ground breaking and, more importantly, culturally relevant.
He has worked with many award-winning artists as well and has brokered some exciting initiatives. His most notable project so far being part of the team that delivered the 2Pac hologram at Coachella back in 2012. This initiative won Titanium at the Cannes Lions and broke Digital PR Records faster than anything before that feat.
Tiger Heart is his new home where his specialty is working with technology to develop new live digital experiences for the purpose of product launches, retail experiences and experiential events.

He believes that we are still in the early stages of the 4th Industrial revolution. That there is a vast amount of great creative technology and digital ideas that are being conceived, designed, developed and delivered into the consumer space. That technology now is a part of everything we do, see and remember. That current technology developments are exciting, exploratory and for some businesses very frightening. Sanj's history of future thinking proves that the right application of technology can change the world and can communicate with people in an unforgettable way.
Panel Talk:
⭐ Esther Ellard, General Manager at Makerversity
⭐ Davi Savage, Founder and Editor, Tech Talks
⭐ Debra Burns, Compliance Professional, Seedrs
⭐ Georgina Brett, Chief of Staff, The Reserve
⭐ Ben Chatfield, CEO and Co-Founder, Tempo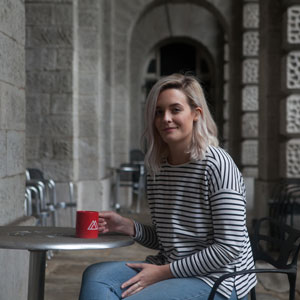 Esther Ellard, General Manager at Makerversity
Esther is General Manager of Makerversity, a membership community of professional makers and disruptors - all businesses who are making something amazing for a living. Based in Somerset House, Makerversity run physical spaces for a curated community of members, attracting and assembling the leading voices on innovation and future making. In short, Makerversity is a catalyst that fuels the raw talent of today.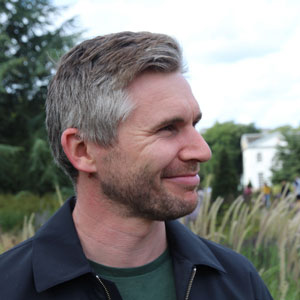 David Savage, Founder and Editor, Tech Talks
David started his platform to share the stories behind the technology industry, and what common issues tech leaders face. He was Winner of the Digital Ambassador of the Year (2018) award at Computing's Digital Technology Leaders Awards.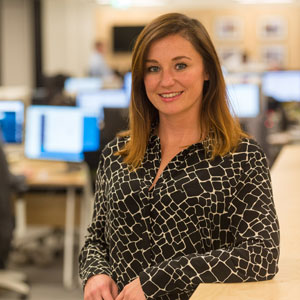 Debra Burns, Compliance Professional, Seedrs
After graduating from Newcastle University, Debra became a chartered accountant in 2013 whilst working with Santander Bank. She specialises in risk management, regulatory compliance and financial crime compliance. Debra moved to HSBC and became a Certified Anti Money Laundering Specialist (CAMS) to work within the Financial Crime Compliance team.
In 2015 Debra moved to Seedrs and heads up the compliance team there. She is responsible for ensuring the firm complies with all FCA (Financial Conduct Authority) regulations relevant to Seedrs.
Debra is particularly interested in the development of the fintech space and regularly attends events on topics such as fintech, Policy Development, All-Party Parliamentary Groups (APPG), the FCA and crowdfunding.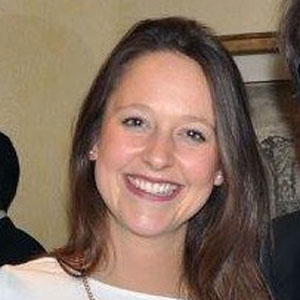 Georgina Brett, Chief of Staff at The Reserve
Georgina is Chief of Staff at The Reserve, a strategic advisory that bridges the new world of cryptocurrency and distributed ledgers with the traditional finance sector. She comes from an economic and legal background, holding a Bachelor of Commerce: Economics and Law from the University of Cape Town and a BA Jurisprudence Senior Status from the University of Oxford, where she won the Norton Rose Fulbright Prize for Constitutional Law.
Before joining The Reserve, Georgina was a Consultant for FTI's Strategic Communications department. She focused both on internal communications within companies as well as financial public relations. Previous experience also includes being Assistant Editor of the academic book "Gender and Diplomacy", writing for The Intelligence Brief (an online publication focused at keeping millennials informed about current-day issues) and being a Research Assistant at the Oxford Law Faculty. She founded the Oxford Alternative Dispute Resolution Society and led a team to Paris for the ICC Mediation Competition.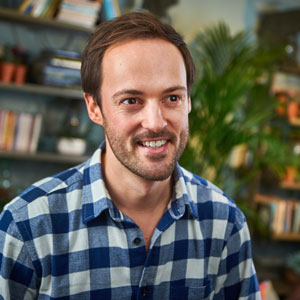 Ben Chatfield, CEO and Co-Founder at Tempo
Ben Chatfield, CEO & Co-Founder at Tempo, worked in recruitment for seven years, firstly on agency side before heading-up hiring at City Pantry and Hambro Perks. Seeing how difficult, slow and expensive recruitment had become, he decided the process needed to change. He is a passionate advocate of technological innovation and break-through solutions that make a real difference to the way people work.
FAQs
How can I contact the organizer with any questions?
Please contact us by sending a message here.
What can I bring into the event?
Just yourself - and an appetite for free food and free knowledge :)
Do I have to bring my printed ticket to the event?
Yes - or the ticket on the app.
Is it ok if the name on my ticket or registration doesn't match the person who attends?
Please register for a ticket under your own name. If you want to bring a friend, please ask them to register.
What's the dress code?
It's your night - you decide!
Terms and Conditions:
i. By booking a ticket, you consent to being filmed, recorded and photographed at the event as a member of the audience and to footage and photographs of you being used by Startups Magazine in any medium for the promotion and marketing of Startups Magazine and WeWork.
ii. Views expressed by speakers at the event may not be the views of Startups Magazine. Event materials are provided on an "as is" basis and Startups Magazine makes no warranty regarding the accuracy or completeness of those materials.
iii. Speakers and attendees are subject to change and we do not guarantee that any specific speakers or participants will appear at the event. However, we will always try to find a suitable replacement if one of our key speakers or participants is unable to attend.
iv. You attend the event at your own risk. You are responsible for safeguarding your property when attending the event. Startups Magazine will have no liability for property lost, stolen or damaged at the event.