Description
TIME: 8/22 (Tue) 18:00pm-20:30pm
ADDRESS: MOX Singapore @The Co, 75 High St, Singapore 179435
CO-HOSTS:
SOSV;
MOX;
IBM, TheCo
SOSV
and
IBM
will co-host a series of workshops to help innovative companies and startups understand the risks and impacts of Internet to your business. On August 22nd, our first workshop Cybersecurity and IT risk mitigation 101 will be hosted in MOX Singapore office. We plan on organizing a panel discussion and invite the Solution Design Leader for IBM Security Services in Asia Pacific Deepraj Emmanuel Datt and cybersecurity consultant Christopher Y. H. Aw to share their insights and lessons on how to protect your company from data risk.
-- Foundations of modern cybersecurity for technological platforms (mobile app, website,..)
-- Cybersecurity, journey vs. destination for your business
-- What can IT risk mitigation do for your business strategy and reliability
18:00pm - 18:20pm Participant registration
18:20pm - 18:25pm Opening remarks
18:25pm - 19:10pm Panel discussions with experts
19:10pm - 19:30pm Q&A with audience
19:30pm - 20:00pm Networking

Deepraj Emmanue Datt, Executive at IBM Security
Deepraj has the overall responsibility for the management and success of the solution design and architecture division for the IBM Security Services business in AP with extensive experience driving large security initiatives for government, finance, service provider, manufacturing and retail industry clients.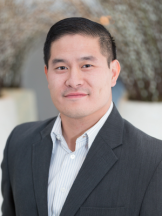 Christopher Aw, Applied technologist for MarkLogic
Chris has helped author numerous US government policies regarding technology in support of military and intelligence operations. He is also a partner at Kinkayo, a cyber threat intelligence firm focused on the Dark Web and also serves as a director at Aves Netsec, a virtualized honeypot technology provider. Additionally, Chris consults for other cyber security firms entering new markets with a focus on cyber threat intelligence.
MOX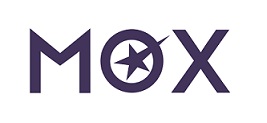 MOX​ — SOSV's "Mobile-Only Accelerator" located in Taipei — enables mobile apps, platforms and services from around the world to reach hundreds of millions of mobile-first, mobile-only users. Through strategic partnerships in the mobile industry, MOX maintains a competitive advantage that allows its participants rapid penetration into emerging mobile markets. We aim to bring best in breed mobile solutions from mature markets to the next 4 billion smartphone users who most need them.
www.mobileonlyx.com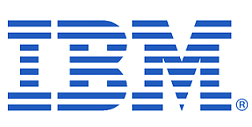 IBM is an American multinational technology company with operations in over 170 countries. Originated in 1911, IBM manufactures and markets computer hardware, middleware and software, and offers hosting and consulting services in areas ranging from mainframe computers to nanotechnology. IBM is also a major research organization, holding the record for most patents generated by a business (as of 2017) for 24 consecutive years and has continually shifted its business mix by commoditizing markets focusing on higher-value, more profitable markets. As of 2017, IBM has the most patents in "Cloud Computing" in the world.
About The Co.
The Co. is one of Southeast Asia's fastest growing entrepreneurial communities, it's also a premium work experience that uniquely weaves life and business together through an inspired sense of adventure and purpose. Everything we do orientates you towards a successful business adventure. Whether it is connecting you to the best of the neighbourhood, making sure you are in good company or providing quality, design focused facilities, we are committed to your world working well so that you can get get on with your walk.
www.jointhe.co