Description
Last time was a blast!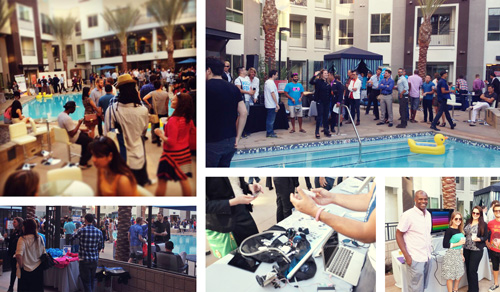 ---
Ready for round two?
After inquiries from many of you, we are back and ready to celebrate the entrepreneurial spirit with all of you! Join Rachel and Zach for our second ever Startups By The Pool event. This time we'll be gracing the beautifully renovated pool at Hotel MdR. Get ready to meet tech enthusiasts just like you, along with local professionals. Yes, you are invited to swim!
Want to sponsor or exhibit? Email startupsbythepool@gmail.com.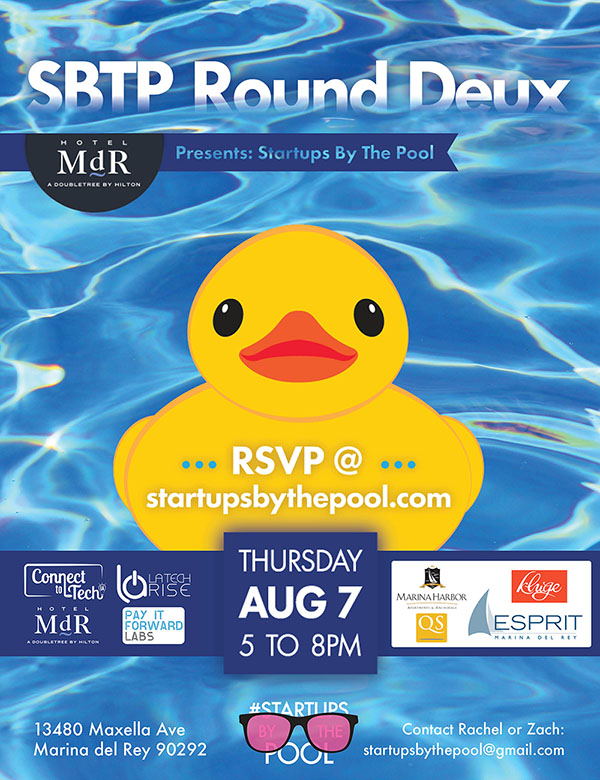 Major thanks to our sponsors!
Esprit and Marina Harbor both offer stunning digs in Marina del Rey, including picturesque pools!
QS World MBA Tour - speak face-to-face with Admissions Directors from UCLA, UC Irvine, Pepperdine, CSU Fullerton as well as IE, HEC, Imperial College, Univ of Hong Kong and many more.
Last up, Kluge - a strategic design dev shop applying proven business principals to disruptive methodologies.
Can't wait to see you there. Don't want to attend alone? Invite your friends. That was a no brainer.
Sincerely,
Rachel and Zach
Founder, Connect to Tech LA
Founder, LA Tech Rise