Description
El evento cubre la brecha entre los ecosistemas y conecta a los propietarios de los ecosistemas regionales y locales para promover el espíritu empresarial en los mercados emergentes de la cadena agroalimentaria. Una ventana a la interrupción en el mercado emergente Agri & Food & Tech. La Fundación INTEC para la Innovación y el Desarrollo Tecnológico es una entidad sin ánimo de lucro que promueve el espíritu empresarial en el campo de AgriTech & Food, y que organizamos junto con el Ayuntamiento de Málaga y la Comisión Europea, a través de Startup Europe nuestro gran evento donde conflirán todas las iniciativas de promoción de Startups en el campo de la cadena agroalimentaria: "Startup Europe Smart Agrifood Summit".
El sector AgriTech y Agrifood es un sector emergente, ya que en el año 2018 ha crecido la inversión en startups en más de un 11% , superando un 40% la inversión realizad en los últimos años.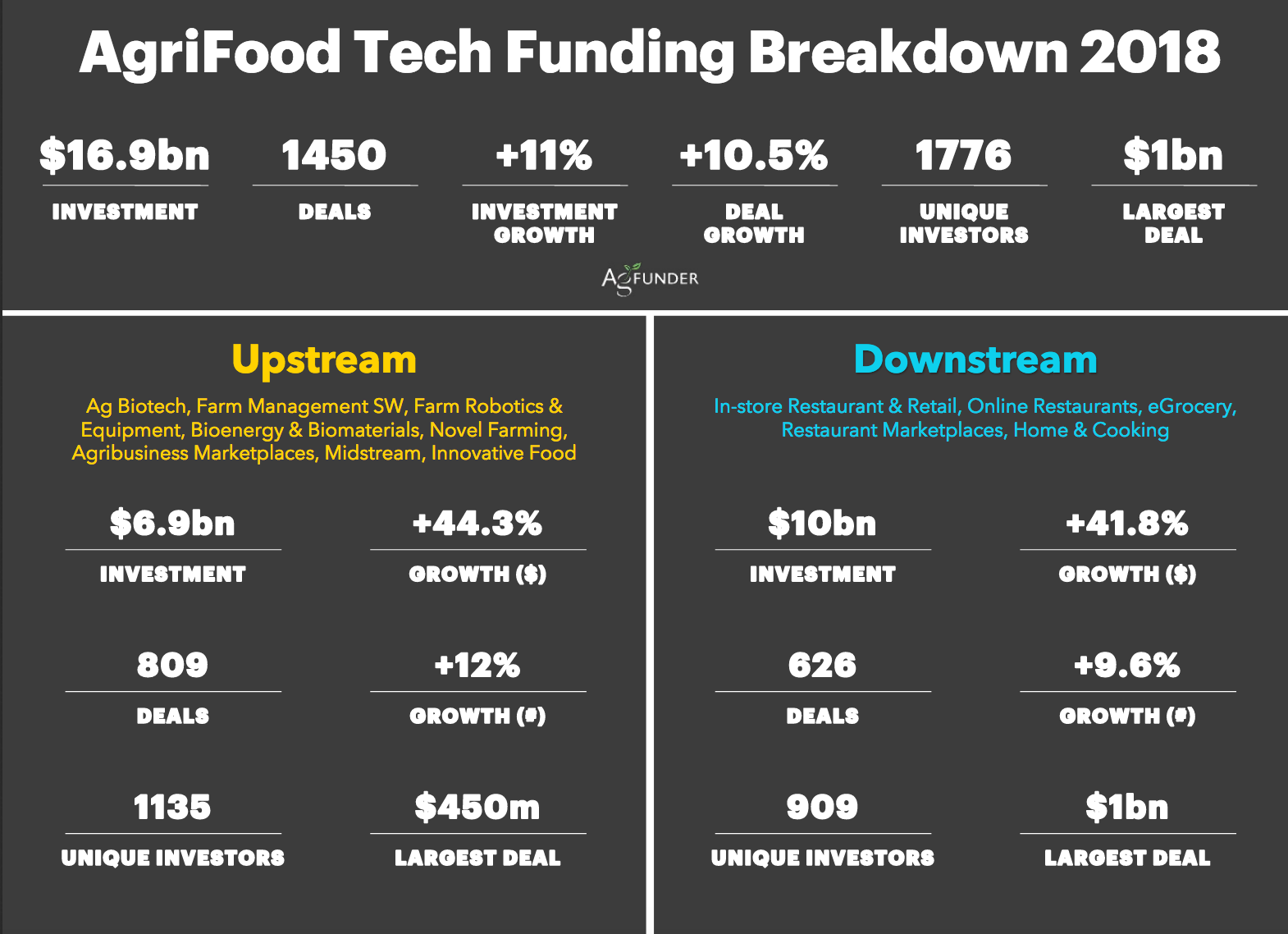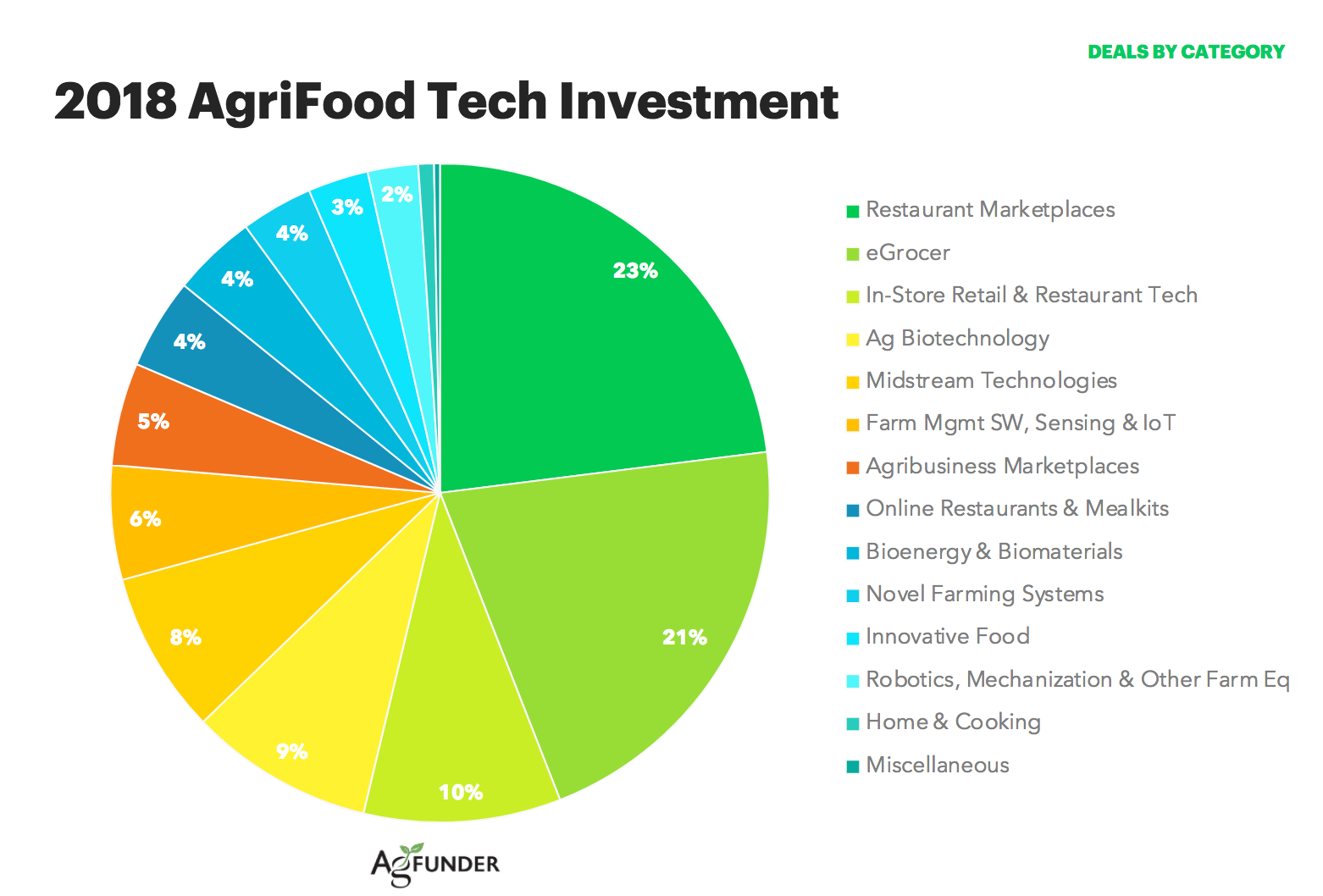 El sector agrotech y foodtech supone en Europa el 11% del PIB de los países europeos y en España supone un 16% del PIB y un 15% del empleo. España de hecho es el 8º país del mundo en exportaciones agrícolas.Y en la cadena agroalimentaria se están produciendo una serie de cambios, de transformaciones relacionadas con el mundo digital que traen nuevos desafíos al respecto. La innovación se está produciendo en las Startups y las Corporates de este sector comienzan a tener su mirada en ellas.
Objetivos del Encuentro de Startups Agroalimentarios:


Estimulación del compromiso con la participación en la innovación del sector.

Promover la transformación digital del sector y alinear estrategias.

Búsqueda de startups que puedan aportar valor en la cadena de valor agroalimentaria.

Mentorización de Proyectos.

Búsqueda de financiación.

Firma de Alianzas Estratégicas

El evento enmarcado en el Ecosistema "Europa Startups SmartAgriFood Summit" que se celebrará en Málaga los días 21 y 21 de junio de 2019. En él se seleccionarán las mejores Startups para que participen en el evento europeo. Por ello realizamos lo que hemos llamado un evento satélite el 25 de abril de 2019 para estimular el espíritu empresarial en el sector agroalimentario que consiste en:


Promoción de startups y transformación digital del sector.

Radar de innovación de la cadena agroalimentaria.

Proyectos de tutorízación y mentorización de startups


Búsqueda de financiación de los proyectos y de Startups.

Comunicación y mentoring de proyectos.

Lanzamiento de Proyectos de startups agroalimentarias.

Firma de alianzas estratégicas.



Madrid Demo Day :


Se celebrará un Elevator Pitch con inversores donde se exponen proyectos y nuevas empresas que pueden / quieren buscar financiamiento.

Se hará una selección de Startups / proyectos para su participación en la final de la Cumbre Europea.

Contaremos con un debate inspirador y motivador: transformar y reinventar.

Experiencias en mesas redondas/casos de uso: sensorización de cultivos, monitoreo de cultivos, drones, inteligencia artificial aplicada a los cultivos, bigdata.

Se realizará un trabajo en grupo para avanzar en posibles retos que tienen las Corporaciones y Empresas para afrontar los cambios de la Inteligencia artificial y Digitalización.
Se realizará una pequeña ceremonia de entrega de premios: Mejor proyecto, más innovador y más social.
Agenda Prevista:
10,00 Inauguración a cargo de Isidro Laso. Head of Startup Europe - European Commission; Continuing Fellow at Cambridge University.
10,15 Oportunidades del sector Agrifood. Diálogo al alimón:
•Jesus Alonso Gallo. Emprendedor en serie e Inversor en serie. Founder Restaurantes.com
•Juan Francisco Delgado Morales
. Vicepresidente Fundación Europea para la Innovación. Emprendedor y auto del libro "¿Te atreves a Innovar?"
11,00 Coffee Break (Networking)
11,30 Corporate Callenges for Startups:
Asociación Nacional de Supermercados. (ASEDAS) -Mercadona, Dia, Coviran, Mas y Mas, IFA, etc-

Naandajian

Alltech

Central Lechera Asturiana.

Mahou
11,45 Trabajo en grupos y resultados.
12,45 Startup Show Case :
Olive Trace. IBM-Galpagro

Future Food. Heura.

Wandu

Visualeo
13,15 Proyección video SmartAgrifood Summit'19
13,30 Elevator Pitch (4 Startups seleccionadas en la call)
14,00 Entrega de premios.
14,30 Beers and Agrifood Madrid (Networking)
PROYECTOS Y STARTUPS (CALL)
Las Startups que quieran presentarse al Elevator Pitch deberán enviar una presentación (en formato PDF) antes deld ia 15 de Abril y que cómo máximo contengan 10 Slides con, al menos, la siguiente Información:
Nombre del proyecto/Startup

Objetivo del mismo

Mercado al que va dirigido / Paises/ Nicho de mercado


Competencia que encuentra

Modelo de negocio

Clientes actuales y facturación mensual

Se ha realizado ya inversiones en la Startups? ... Si es así cuanta inversión y señale y quien la ha hecho?

Necesita Inversión? ......Si es así, cuanta Inversión? ¿Para qué emplearía la inversión?


Tiene página web , refleje la dirección.

Componentes del equipo de trabajo y CV
Una vez que tengas la presentación en formato PDF , para poder participar la enviarás a la dirección de correo de los proyectos ( smartagrifoodsummit@gmail.com ) para que un equipo de mentores especialistas pueda estudiar tu proyecto antes de llegar al Elevator Pîtch, puedas recibir buenos consejos, puedas tambien encontrar financiación para tu Startups o Proyecto y además puedas ganar el concurso.
Colaboran con su Patrocinio :