Description
As our companies grow, bringing new hires into the fold and making them feel at home can be challenging. On top of the basics (HR paperwork, policies and procedures), there are traditions, best practices, and other aspects to a company's culture that can be hard to communicate (especially if you haven't, say, established Core Values or written anything down about how the company operates). What do you do? How do you incorporate new folks into the team? What does success even look like? How do you measure whether it's working?
The event will feature some great panelists who have experience creating and implementing some awesome onboarding and orientation programs at their startups. You'll have an opportunity to hear how they got started and ask plenty of questions.
6:30 - 7:00 Mingling
7:00 - 8:00: Panelists
Rosa Lee, Thumbtack
Naureen Manekia, Medium
Kim Rohrer, Disqus
Erica Johnson, Nitro
Kimeya Johansen, Pinterest
Aisha Stephenson, Okta
Moderator: Amy Zuckerman from Lyft
8:00 - 8:30: Q&A
8:30 - 9:00: Mingling
Panelists from the following companies will be present: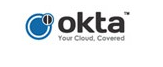 Please note that this event is intended for HR/BizOps/PeopleOps/OfficeManager (etc) folks, and is not an appropriate event for vendors, product development, sales, or other guests with an interest in pitching or otherwise introducing themselves to our group. If you are interested in connecting with members of OrgOrg or StartupHR for this purpose, please contact Rosa (rosa@thumbtack.com) for more information on those opportunities.
THANK YOU TO OUR SPONSORS