Description
What's happening?
On the 2nd of August, Startupbootcamp InsurTech welcomes you to jointhe Virtual Office Hours in Montreal as part of its international tours to support the best talent within the insurance and technology spaces. The event is free of charge and aims to bring together startups and experts. There is also no commitment to apply to our accelerator program. Our goal is to provide real value mentoring to some of the most promising InsurTech startups in the marketplace.
What are Virtual Office Hours?
Virtual Office Hours are one-on-one feedback sessions, part of the FastTrack tour we host all over the globe. From the pool of applications to the event, ten startups will be invited to present their innovative ideas to the Startupbootcamp team. Each startup will receive feedback, discuss ideas, product, team and find ways to identify growth opportunities for businesses.
Our feedback sessions are purposed to answer any questions the startups may have, including how to fundraise? What is the value of an acceleration program? How strong is my business model? How to engage in projects with the program partners? You will also learn more about InsurTech's London-based program.
FastTracks are also a great opportunity to receive an invitation to our Selection Days, and potentially become one of the ten teams to enter our 2018 program.
We are looking for startups specializing in:
InsurTech
IoT / IoE / wearables
Artificial Intelligence / Machine Learning for financial services
Life science & genome
MedTech & Digital Health solutions for insurance
Blockchain
RegTech
Wealth Management
Underwriting & Actuarial
Drones / Robotics
VR/AR
Cybersecurity
Big Data & Data Analytics
Customer Servicing & Engagement
Who should apply?
Startupbootcamp Virtual Office Hours sessions are open for all startups looking for targeted advice from leading industry experts.
More information
If you have any questions about the Startupbootcamp FastTrack, please email us at insurance@startupbootcamp.org.


Startupbootcamp InsurTech's Partners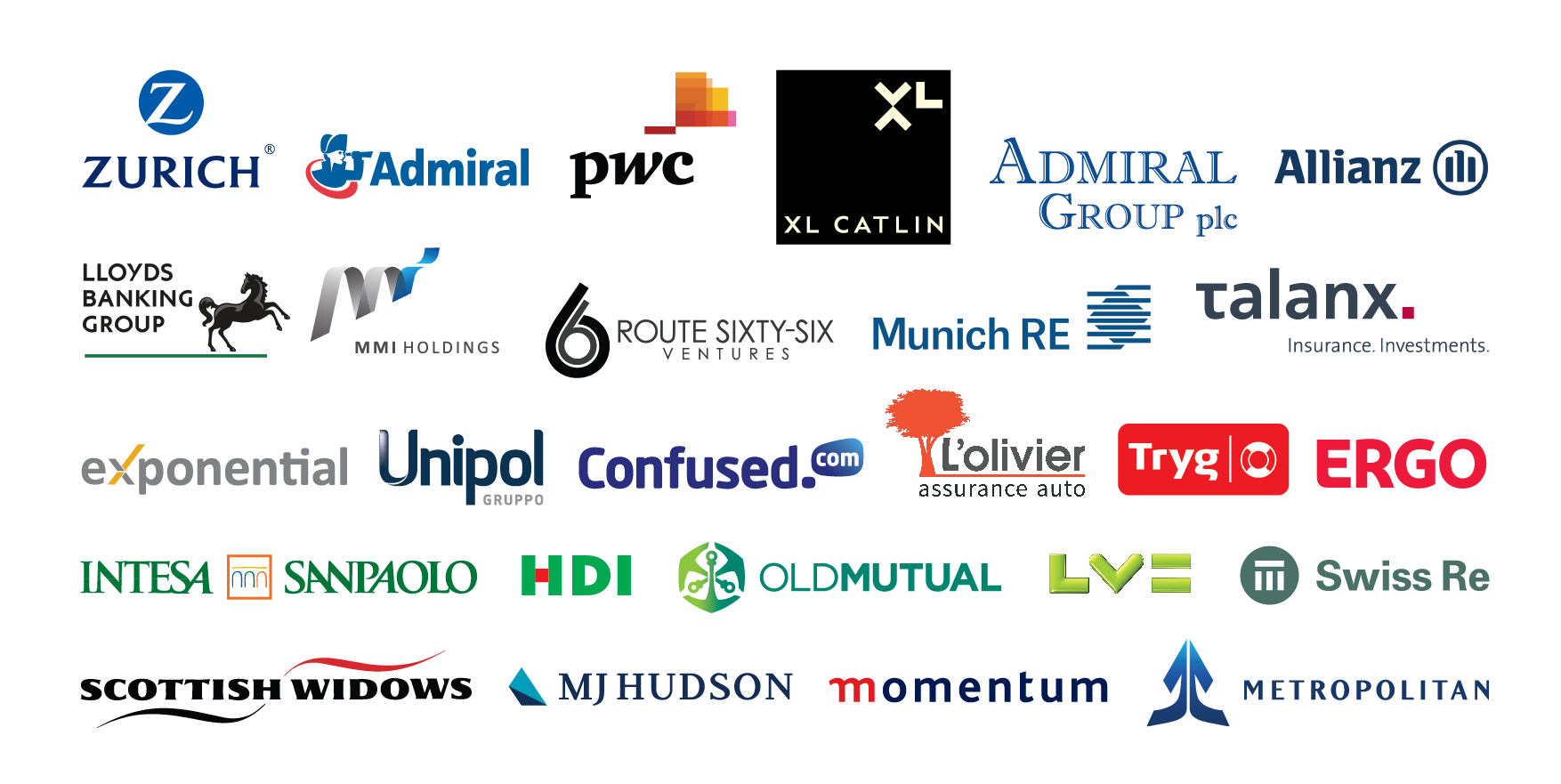 Startupbootcamp Global Partners