Startupbootcamp FinTech San Francisco Meetup: Hot Topics Corporate Collabor...
Description

As part of a monthly series, this Startupbootcamp FinTech meetup is an opportunity to connect with others in the ecosystem. This edition will be hosted in San Francisco.
This month our hot topic is corporate and startup collaboration within the FinTech world. We're lucky to be joined by David Galvan who heads up strategic alliances at MasterCard, Asad Ramzanali from CFSI's Financial Solutions Lab, as well as two awesome FinTech entrepreneurs - Laura Spiekerman, Co-founder of Alloy and Ravi Balasubramanian, Co-founder of AlphaPack.
During the panel we'll be diving into the discussion on how large financial institutions can get better at working with startups, and insider tips from our entrepreneurs on how to get that initial PoC/ pilot as a startup.
Afterwards there will be plenty of opportunity for more drinks and networking!
---
Speakers:
- Asad Ramzanali, Senior Manager at the Center for Financial Services Innovation (CFSI)
Asad is currently working as a Senior Manager at CFSI, a nonprofit financial services consultancy, specializing in serving unbanked and underbanked consumers. As a Manager, Asad guides CFSI's entrepreneur outreach and support for the Financial Solutions Lab. Asad is passionate about how technology and innovative business models can transform peoples' financial lives like never before.
Prior to joining CFSI, Asad was at Intuit where he worked in Product Management and Marketing, as part of the Intuit's Rotational Development Program. Most recently, he spent a couple of years as part of the Corporate Strategy & Development group.
- David Galvan, VP of Business Development and Strategic Alliances at MasterCard
David started working in the financial industry in 2014. At Mastercard he drives business development efforts with non-financial institutions in emerging and digital commerce areas for the US business of MasterCard. Their focus is on building relationships and MasterCard brand equity within Silicon Valley.
Before that he served as a SVP of Business Development for Forstmann Little & Co. where he helped prepare the largest privately owned Fitness for sale. David was responsible company-wide for all new and legacy deals and strategic partnerships.
- Ravi Balasubramanian, CEO & Co-founder of AlphaPack
AlphaPack empowers banks and credit unions to quickly try new products and improve customer engagement. Their new platform, Sandbox, is the fastest way for financial institutions to safely work with software from fintech vendors.
Ravi has worked in financial services for the last 10 years. HIs experience buiding fintech products and selling into financial institutions is what led him to start AlphaPack. Before his startup adventure, Ravi was a portfolio manager at Harvard Management Company, which invested in Harvard University's endowment. He has BS in Economics from Wharton and a BS in Electrical Engineering from the University of Pennsylvania.
- Laura Spiekerman, Co-founder of Alloy
Alloy builds APIs for financial services. Starting with a customer onboarding API to handle KYC, AML, and other customer identity information. Alloy helps companies make better decisions with better information, using a single API service and dashboard to manage identity verification from signup through the life of the customer.
Before founding Alloy, Laura was Head of Business Development & Strategic Partnerships at Knox Payments.
---
Venue Sponsor: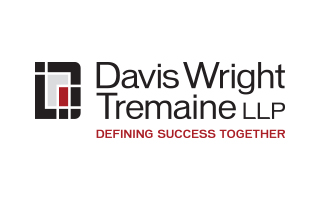 Davis Wright Tremaine LLP is a national law firm with nine offices and 550 lawyers representing clients based throughout the United States and around the world. DWT's FinTech team features a mix of financial services regulatory, technology transactional, corporate, and privacy and data security attorneys who help FinTech companies, including financial institutions, technology providers, processors, retailers, and other participants across the payments ecosystem, address the particular challenges they face. For more information, visit www.paymentlawadvisor.com or www.dwt.com.