Description

As part of a monthly series, this Startupbootcamp FinTech meetup is an opportunity to connect with others in the ecosystem.
This month our hot topic is Cybersecurity within the FinTech world. We're lucky to be joined by Michael Dooijes while we dig deeper into the topic of Cybersecurity within the Finance Industry, including new innovations he has seen and opportunities still to be explored in the market.
Afterwards there will be plenty of opportunity for more drinks and networking!
Also featured on F6S.

---
Speakers:
Michael Dooijes, Co-founder & Managing Director at Startupbootcamp FinTech & CyberSecurity Amsterdam
Michael first joined Startupbootcamp as a mentor in 2013 in the Netherlands (Commerce) and U.K. (FinTech) after which he co-founded the FinTech & CyberSecurity program in Amsterdam in 2016.
Prior to Startupbootcamp, Michael has worked in the financial industry since 1996 in various guises. He started his career at ABN AMRO in 1996. In 1999 he moved to Spain where he became a member of the management team for corporate cash management in Europe, responsible for business acquisition in Southern Europe (Spain, Portugal, Italy, Greece and Turkey). In 2004 Michael moved to London, as member of the EMEA sales management team, taking on the role of business planner. Later that year Michael assumed the position of global cash flow advisor for the largest business relationship of the bank. In 2007, Michael moved back to the Netherlands and joined Rabobank as Head of Business Intelligence & Strategy for its Financial Logistics line of business. Flash forward, in 2012 he joined MyOrder, a m-commerce startup, as a CEO. In 2016 MyOrder was acquired by Rabobank.
Ori Fragman, Managing Director at Comsec, responsible for the Benelux region
Comsec is a pioneering market leader that provides all-inclusive Information Security consulting services for large-scale enterprises across the globe. Since 1987 Comsec's security experts have been supporting and guiding organizations through the evolving security challenge.

Comsec provides its consulting services globally to over 600 clients, through its headquarters in Israel, offices in London and Amsterdam, and a network of representatives worldwide. Comsec's professional excellence and extensive technical capabilities have enabled us to work with a range of market leading companies spanning five continents. With over 140 security professionals, Comsec Consulting features extensive experience and knowledge in security with regard to cyber threats, technologies, industry trends, relevant legislation, leading international standards and best practices.
---
Event sponsor: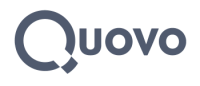 Quovo is a data platform providing insights and connectivity for millions of financial accounts across thousands of institutions. With industry-leading APIs, modular applications, and enterprise solutions, Quovo helps deepen relationships by better connecting you to your clients' financial lives. Today, hundreds of institutions, thousands of advisors, and millions of end-users rely on Quovo's technology for account aggregation, bank authentication, and ongoing insights to build better financial futures. To find out how Quovo can help you, visit www.quovo.com.
---
Venue sponsor: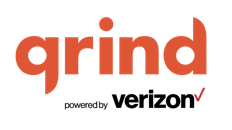 Grind is a premium operator of members-only collaborative workspaces designed for people who would rather work in a community than at a company. Grind operates as an innovative co-working platform serving freelancers, entrepreneurs, mobile professionals and fledgling companies who collaborate – working nimbly and independently on their own terms.
Organizer of Startupbootcamp FinTech NY Meetup: Hot Topics Cybersecurity
Organizer:
Startupbootcamp FinTech is the leading accelerator focused on financial innovation. They provide funding, mentorship, office space in the heart of Manhattan and access to a global network of corporate partners, mentors, investors and VCs, for up to 10 selected FinTech startups across the globe.
This program is supported locally by Mastercard, Rabobank, Santander, Thomson Reuters, Route 66 Ventures, Deutsche Bankand WilmerHale.