Description

The first in a monthly series, this Startupbootcamp FinTech meetup is an opportunity to connect with others in the ecosystem. We'll be joined by a panel of experts as we dissect current hot topics in the industry, including InsurTech and RegTech.
This month, we've partnered with LendIt as we warm up for the LendIt USA 2017 Conference. During the meetup, they'll hold a drawing for free tickets to the conference!
---
Panelists:
- Sarah Street, EVP of Strategy & Innovation Initiatives at XL Catlin
Sarah's responsibilities at XL Catlin include acting as a director and investment team member for XL Innovate, a venture capital initiative sponsored by XL Catlin that invests in global entrepreneurial teams with ideas for innovative approaches, applications and technology-driven enhancements of insurance and risk management. Sarah is also a member of XL Catlin's Strategy Council, acts as Non-Executive Chairman of New Ocean Management, XL Catlin's insurance linked asset manager, and is involved in a number of other new and innovative initiatives at XL Catlin.
- Scott Benson, Director at EB Scott LLC
Scott is a highly seasoned ompliance professional and regulatory compliance specialist, with extensive experience in building, managing, and maintaining compliance programs for regulated entities. He has in excess of 20 years of financial services industry experience, with a concentration in BSA/AML and OFAC for 15 of those years.
Scott has served in compliance roles at firms such as Merrill Lynch, RBC Wealth Management and MetLife including a tenure with the Financial Services Regulatory Association (FINRA) as a Senior Examiner. Scott's responsibilities relative to those roles have included, implementing formal written comprehensive policies and procedures, developing training programs and monitoring and testing of compliance program's.
- Scott Monaco, Venture Investment Associate at Axis Re Ventures
Scott is focused on sourcing and evaluating investment opportunities, conducting due diligence and structuring risk transfer solutions for alternative capital providers at Axis Re Ventures in New York. Prior to joining Axis, Scott worked in the Investment Banking Division at Barclays and was responsible for advising and executing a variety of capital market solutions including recapitalization, IPO and M&A transactions for corporate clients across the Technology, Media and Telecommunications sectors. He holds a B.S. in finance and B.A. in mathematics from Boston College.
- Moderated by Nektarios Liolios, Co-founder & CEO Startupbootcamp FinTech
Nektarios had worked in the financial industry since 1997 in various guises. From 2010 – 2013 with Innotribe, "enabling collaborative innovation in the financial industry": connecting bankers, investors, startups and everybody in between via the Innotribe Startup Challenge and all things Innotribe. He's never felt as passionate and enthusiastic about his job as he does now. Greek face, German attitude, British accent, Global Nomad, Sneaker-Freaker.
Event Co-Sponsor: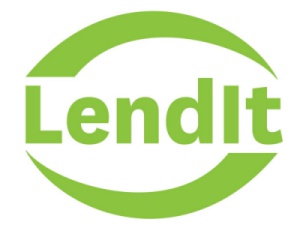 Venue Sponsor: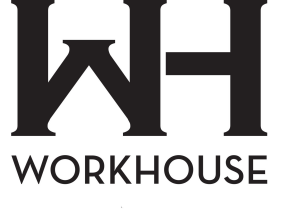 WorkHouse is an office community that provides unique creative office space for a variety of users and budgets. Co-Working spaces for one, to pre-built, private office suites for 20+ and everything in between. Our New York location is located in the heart of Midtown with a Downtown look and feel. The House features amenities such as a landscaped rooftop and terrace, a sky lobby coffee bar, and Wi-Fi throughout. Each floor includes fully equipped pantries, multiple conference rooms and additional lounge areas. The fully furnished and wired office suites include idea walls, glass-front offices and break-out tables. Contracts are simple and flexible with terms from 1 month to 3 years.