Description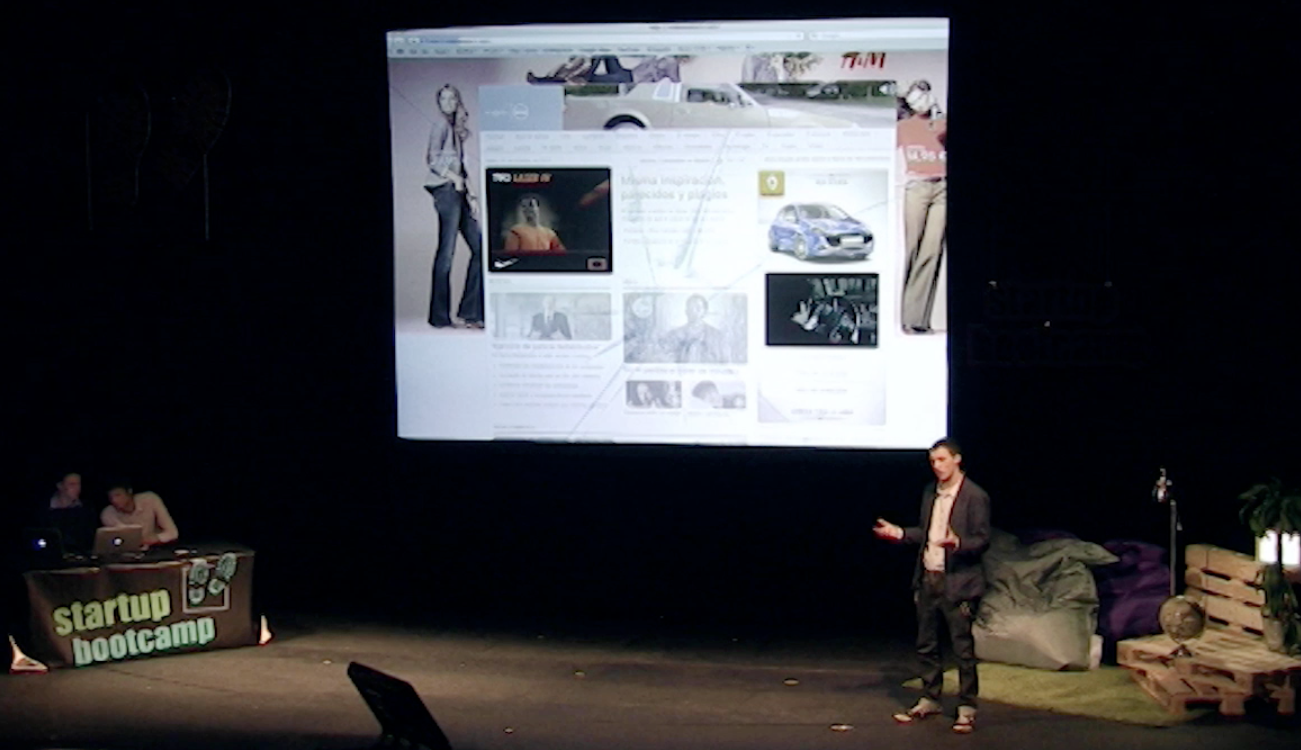 10 teams from
9 countries across the globe were selected from
300+ applicants and have been working with
120+ mentors for
3 months to present their business model to
300+ investors at

INVESTOR DEMO DAY!
"The consistant theme among SBC companies was that they were swinging for the fences, very ambitious, disruptive and with global potential. So I am looking forward to seeing their progress in demo day"
Ciaran O'Leary, Partner at Early Bird.
-
"It's great to see so many sparks of genius and enthusiasm of at SBC. Add execution to that, and you have a recipe for success!"
Edial Dekker, CEO at Gidsy.
-
"I still feel the energy at Startupbootcamp. I like the way the teams have figured out how to work with the mentors and get the best out of us. I am very much looking forward to Demo Day!"
Jörg Rheinboldt, serial entrepreneur & angel investor.
-
"Very excited about some of the companies being built at SBC. Demo day should be exceptional."
Max Niederhofer, VP at Accel Partners.
-
"I spent over three weeks with the Startupbootcamp Berlin teams and their continued progress and development has been nothing short of amazing. Demo Day should be considered a "must attend" event for any investor interested in the early stage startup scene in Berlin."
Michael Gaiss, Senior VP at Highland Capital Partners.
-
"I've invested in a couple of Tech Stars companies and I feel just as comfortable investing in the teams I met at Startupbootcamp Berlin."
Semyon Dukach, angel investor.
-
"I was thoroughly impressed by the technical level of all the teams I met and the quality of the products being developed. Can't wait for Demo Day to see the final presentations!"
Renaud Visage, CTO Eventbrite
-
"Watching what Startupbootcamp has put together here at Demo Day, and what the investment community has supported, is world class. It's spectacular - as good as I have ever seen."
Steve Blank, serial entrepreneur & author (Keynote, SBC Demo Day Amsterdam 2012)
-
Click to see Startupbootcamp featured in Spiegel Magazine, Süddeutsche Zeitung, Wired Magazine, and TechCrunch.
When: 2pm to 5.30pm, 27th of November 2012
Where: Umspannwerk, Ohlauer Straße 43, 10999 Berlin, Germany
Who: The event is free and open to all professional investors, our precious mentors and a limited number of observers.
Program:
14:00 - 16:30 Pitches
16:30 - 17:30 Drinks & Networking (everyone)
16:30 - 17:30 Meet the teams (investors only)

21:00 - open Afterparty! (Location TBA)
80% of Startupbootcamp Amsterdam teams were funded 2 months after the program.
Contact:
Alex Farcet: af@startupbootcamp.org | +45 24 29 4000
Wilken Bruns: wb@startupbootcamp.org | +49 151 10990160
Hotels:


Motel One Berlin Mitte
Prinzenstraße 40 / Moritzplatz, 10969 Berlin, Germany; +49 30/70079800
Hotel Prens
Kottbusser Damm 102, 10967 Berlin, Germany; +49 30/887759960

Hüttenpalast
Hobrechtstraße 65-66, 12047 Berlin, Germany; +49 30/37305806
SBC Partners:
SBC Media Partner: