Description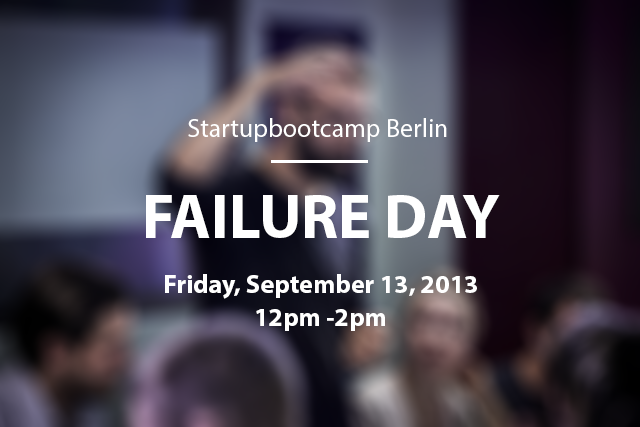 At Startupbootcamp we spend a lot of time talking with very successful people about their successes. But there is as much if not more to learn from failures. That's why we're dedicating one day to failure.
We've invited Olaf Jacobi (partner at Target Partners) who is on a hell of run as an investor but also had a pretty dismal experience with a previous startup. We're also being joined by a previous TechStars founder, Nate Abott, and an American ecommerce star. And lastly Oliver Lukesh will speak about his experience of bouncing from a failed startup (Weavly, Berlin 2012) to joining one of this year's hottest Startupbootcamp Berlin prospects, Avuba.
Join us and let's celebrate failure for a day!