Description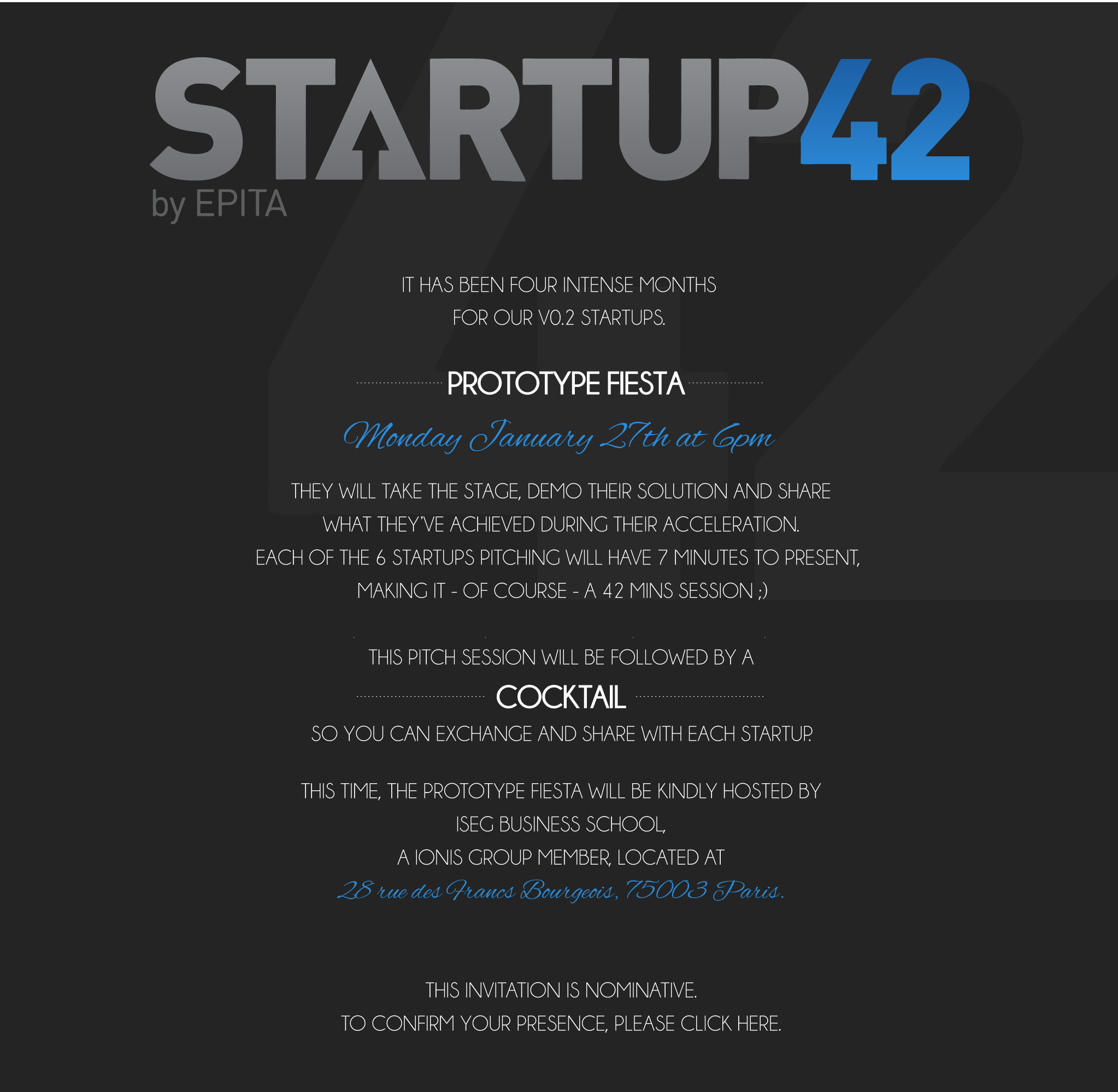 It has been four intense months for our v0.2 startups. Monday January 27th at 6pm, they will take the stage, demo their solution and share what they've achieved during their acceleration.
Each of the 6 startups pitching will have 7 minutes to present, making it - of course - a 42 mins session ;)
This pitch session will be followed by a cocktail so you can exchange and share with each startup.
This invitation is on invitation only. Please confirm your presence on this page.