Description

STARTUP WORLD CUP
Startup World Cup is a global event where startups from around the world will be coming to San Francisco to battle for a US $1,000,000 grand prize in investment. Startup World Cup is partnering with some of world's largest conferences and tech events to host 16 regional startup competitions in 13 different countries across 6 continents - North America, South America, Europe, Africa, Asia, and Oceania. The goal of Startup World Cup is to create innovation and entrepreneurship opportunities for startup ecosystems all over the world. Entrepreneurs from many different countries will be able to use the Startup World Cup platform to build great companies and improve the possibilities for themselves.
US WEST COAST REGIONAL
Startup World Cup West Coast Regional will feature a keynote speech by Justin Kan, Founder of Twitch, and a pitch competition of 10 qualifying startups. It will be held on February 2nd, 2017 at the Plug and Play Tech Center in Sunnyvale.
AGENDA
16:00 - 17:00 Registration
17:00 - 17:15 Startup World Cup Opening Speech
17:15 - 17:45 Justin Kan Fireside Chat
17:45 - 19:30 Startup World Cup Pitch Competition
19:30 - 19:40 Awards Ceremony
19:40 - 20:30 Networking Reception
US WEST COAST REGIONAL SPEAKERS/JUDGES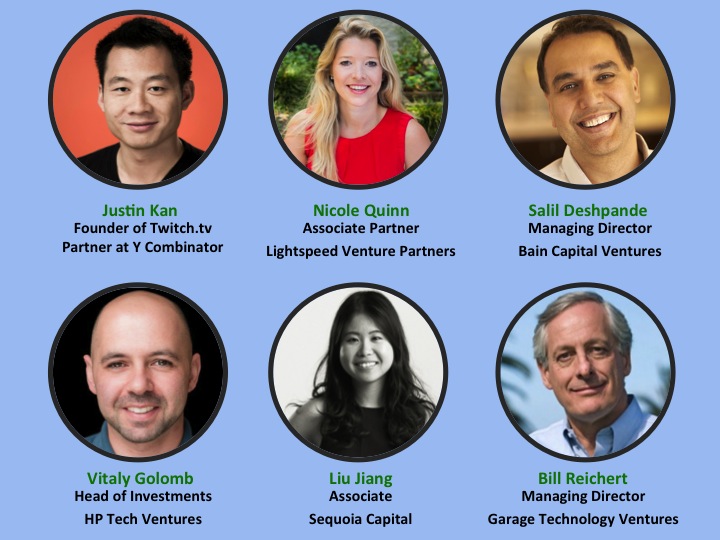 More speakers & judges will be announced soon.
Please note that all ticket sales are final.
For more information, please check out the Startup World Cup website at www.startupworldcup.io.