Description
STARTUP WORLD CUP
Startup World Cup is a global event where startups from around the world will be coming to San Francisco to battle for a US $1,000,000 grand prize in investment. Startup World Cup is partnering with some of world's largest conferences and tech events to host 16 regional startup competitions in 13 different countries across 6 continents - North America, South America, Europe, Africa, Asia, and Oceania. The goal of Startup World Cup is to create innovation and entrepreneurship opportunities for startup ecosystems all over the world. Entrepreneurs from many different countries will be able to use the Startup World Cup platform to build great companies and improve the possibilities for themselves.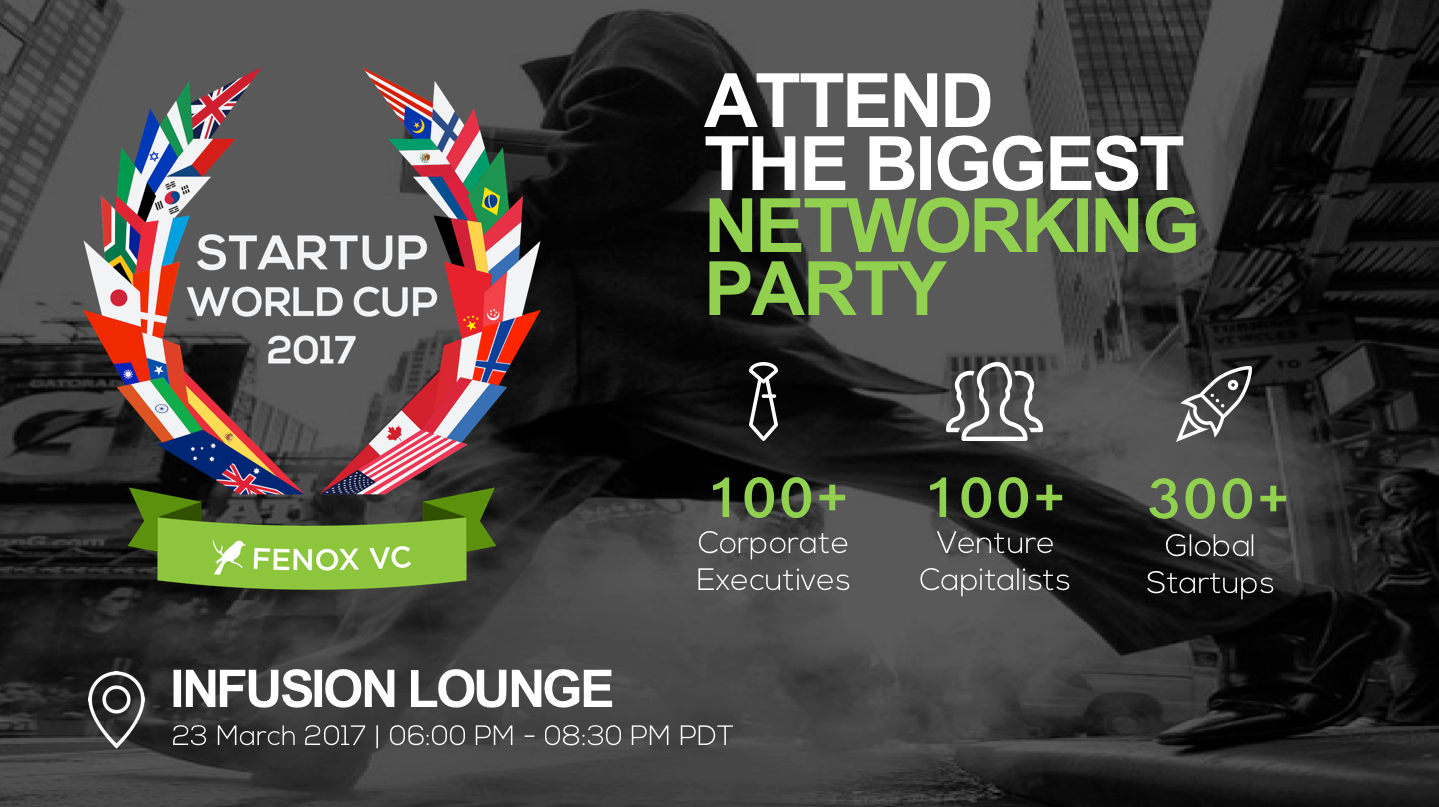 NETWORKING PARTY
Startup World Cup organizing team will arrange a pre-Grand Finale networking party from 6:00pm ~ 8:30pm on March 23, 2017. Top Silicon Valley VCs, angels, corporate representatives, incubator and accelerators will be attending the event. Top startups from around the world will also be a major part of this networking party. This will be a great opportunity for top startup ecosystem and innovation players from around the world to meet and network with each other. This party will bring the whole world together and open up new doors of opportunities for everyone.
AGENDA
6:00PM - Registration, Food & Networking
7:00PM - Speech from a VC Represenatative
Attendees must be older than 21.
Please note that all sales are final. Tickets are non-refundable and non-transferrable.
For more information, please check out the Startup World Cup website at www.startupworldcup.io.