Description

STARTUP WORLD CUP
Startup World Cup is a global event where startups from around the world will be coming to San Francisco to battle for a US $1,000,000 grand prize in investment. Startup World Cup is partnering with some of world's largest conferences and tech events to host 30 regional startup competitions in 30 different countries across 6 continents - North America, South America, Europe, Africa, Asia, and Oceania. The goal of Startup World Cup is to create innovation and entrepreneurship opportunities for startup ecosystems all over the world. Entrepreneurs from many different countries will be able to use the Startup World Cup platform to build great companies and improve the possibilities for themselves.
US WEST COAST REGIONAL
It will be held on April 12th, 2018 at the Plug and Play Tech Center in Sunnyvale.
In 2017, Startup World Cup West Coast Regional featured a keynote speech by Justin Kan, Founder of Twitch, and a pitch competition of 10 qualifying startups.
We will be announcing speakers for keynote speeches very shortly. Please stay tuned.
Confirmed Speakers/Judges:
- Bill Reichert (Partner at Fenox)
- Ekta Dang (VC, Intel Capital)
- Andreas Stavropoulos (Partner, DFJ)
- SC Moatti (Founder & Managing Partner, Mighty Capital)
- Helen Liang (Managing Partner, FoundersX Ventures)
- Vitaly Golomb (Managing Director & Global Head of Principal Investments, IEG)
- Manu Rekhi (Managing Director, ICP)
AGENDA
Registration/Networking Dinner
5:00PM-6:00PM
SWC West Coast Opening Speech
6:00PM-6:15PM
VC Panel - "Ask the VC's"
6:15PM-6:40PM
Startup World Cup Pitch Competition & Awards Ceremony
6:40PM-8:15PM
Networking Reception
8:15PM-8:30PM
MEET YOUR 2018 US WEST COAST REGIONAL SPEAKERS/JUDGES!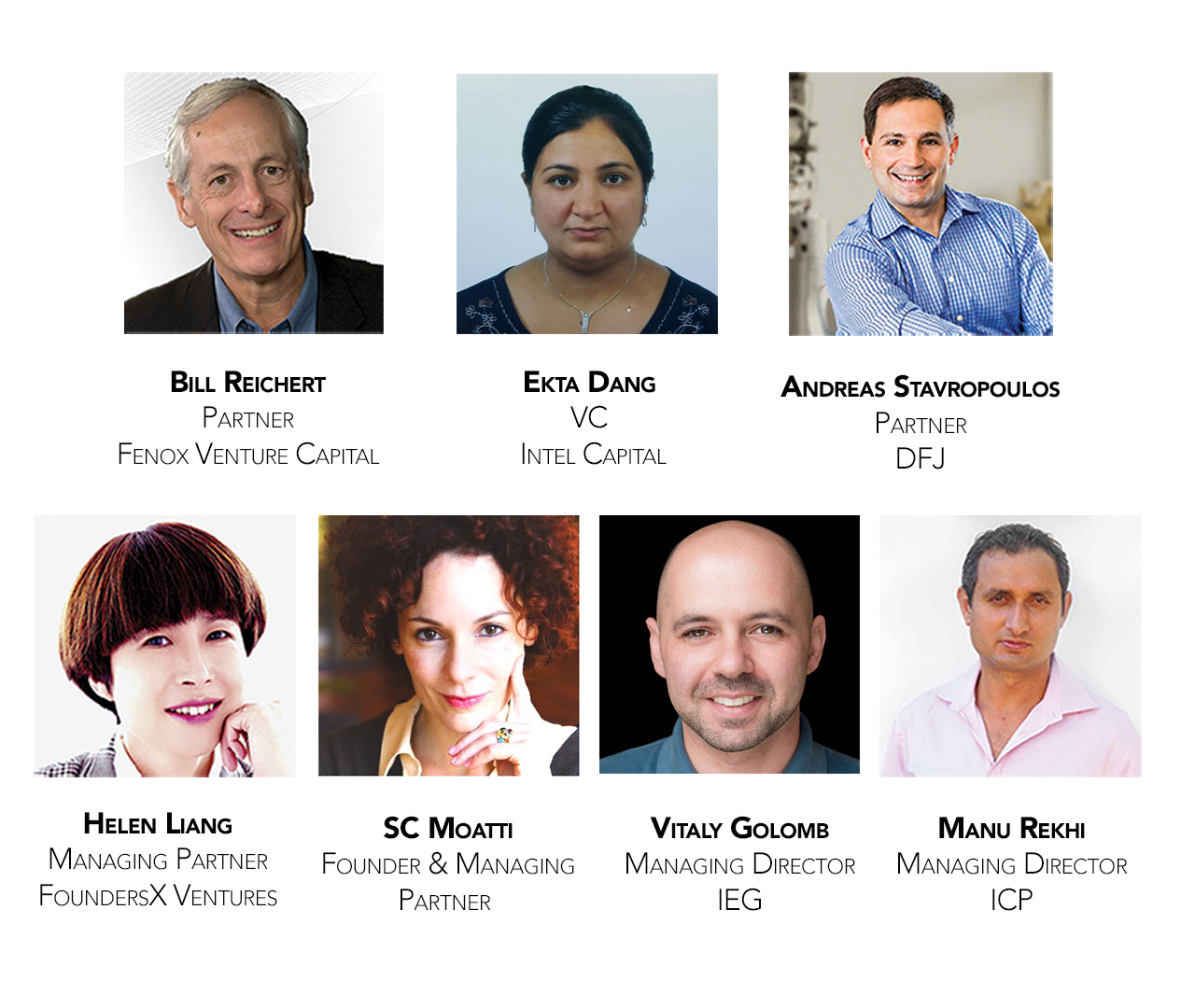 US WEST COAST REGIONAL SPEAKERS/JUDGES 2017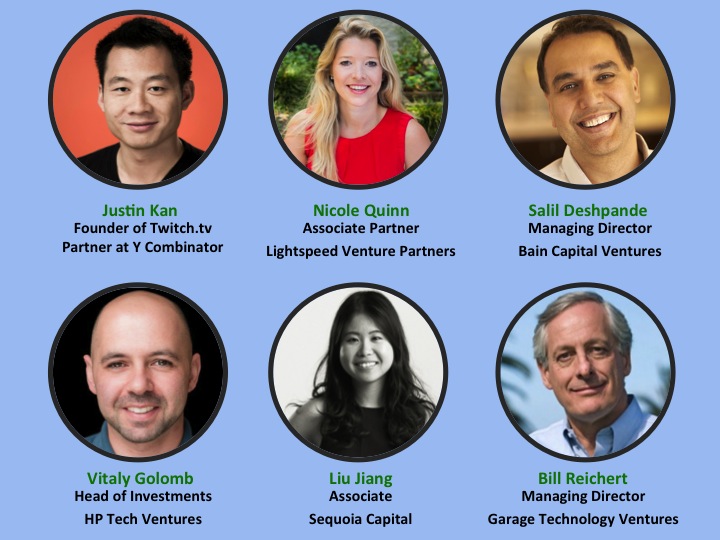 More speakers & judges will be announced very shortly. Please keep checking back. Thank you for your patience.
Please note that all ticket sales are final.
For more information, please check out the Startup World Cup website at www.startupworldcup.io.