Description
STARTUP WORLD CUP
Startup World Cup is a global event where startups from around the world will be coming to San Francisco to battle for a US $1,000,000 grand prize in investment. Startup World Cup is partnering with some of world's largest conferences and tech events to host 30 regional startup competitions in 30 different countries across 6 continents - North America, South America, Europe, Africa, Asia, and Oceania. The goal of Startup World Cup is to create innovation and entrepreneurship opportunities for startup ecosystems all over the world. Entrepreneurs from many different countries will be able to use the Startup World Cup platform to build great companies and improve the possibilities for themselves.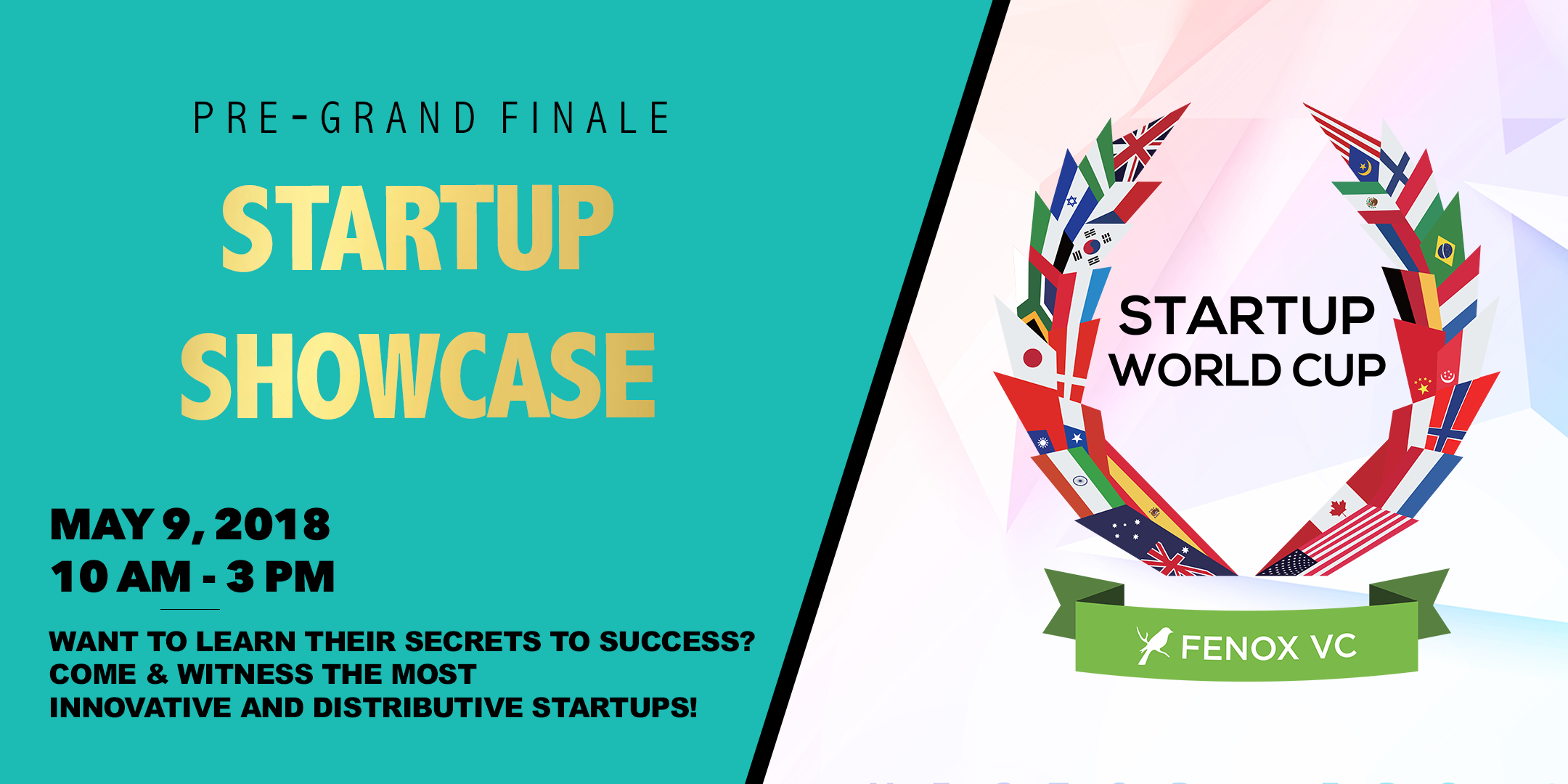 Showcase
Startup World Cup organizing team will be arranging a pre-Grand Finale Startup Showcase from 10:00 AM - 3:00 PM PDT. on May 9th, 2018. Top Silicon Valley VCs, angels, corporate representatives, incubators, accelerators, and startups will be attending the event. The event will showcase top startups from AI, Robotics, IoT, AR/VR, Health IT, etc. from the US startup ecosystem. This will be a great opportunity for top startups ecosystem players from around the world to watch some truly innovative and distributive Startups. You can learn their secrets to success directly from the team!
AGENDA
Morning Slots
10:00 - 10:30 IFTTT
10:30 - 11:00 Light Field Lab
11:00 - 11:30 Deepgram
11:30 - 12:00 Neurala
12:00 - 1:00: Lunch and Networking
Afternoon Slots
1:00 - 1:30: ClearAccessIP
1:30 - 2:00 :Soul Machines
2:00 - 2:30: QC Ware
2:30 - 3:00: Jibo

Please note that all sales are final. Tickets are non-refundable and non-transferrable.
For more information, please check out the Startup World Cup website at www.startupworldcup.io.